Welcoming exchange students from around the globe to study at WBS, from one term, to a full academic year
Why not come and visit us, experience British culture and study at a Business School that is driven by curiosity.
Studying at WBS means being open to new ideas, viewpoints and new voices, helping you take on new perspectives and challenge your thinking. We offer students the opportunity to study at WBS during the following times:
Autumn term only (September – December)
Autumn & Spring term (September – March)
Spring term only (January – March)
Spring & Summer term (January – June)
Full Year (September – June)
Lectures and seminars are mainly held in the Autumn and Spring Terms. The Summer Term is mainly reserved for revision and examinations; although there are some subject areas which continue teaching modules.
You would need to speak to your home university for more information about how and when you can apply for the exchange programme at WBS.
As an exchange student, you have the opportunity to experience a diverse range of modules taught by an international research-active faculty. Students are taught together with our full-time undergraduate students, where our unique core values provide a challenging and innovative learning culture.
Our campus is home to students and staff from all over the world. It's this inclusive and cosmopolitan atmosphere that gives Warwick its vibrancy and characteristic 'buzz'. Our central location in the heart of England offers you the perfect opportunity to immerse yourself in British culture and heritage.
If you're interested in joining us on an exchange at WBS or would like further information, please contact the Student Mobility Team in Student Opportunity.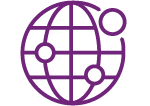 84
Nationalities across the undergraduate portfolio (2021)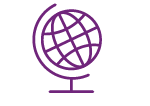 55
Global partner universities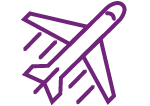 223
Exchange students welcomed to WBS (2019/20)
What happens on arrival at WBS?
On arrival at WBS, you will attend a welcome session to meet other exchange students, and there will be a variety of events throughout the term to allow you to integrate into the WBS community. You'll also have information sessions to introduce you to academic writing, our online portal my.wbs and our WBS CareersPlus team who will provide you with access to a variety of services to help support your career progression. You'll also be given a range of guides to help you decide which modules to take, including an overview of the syllabus and assessments. If you need to transfer credit back to your home university, you will be able to identify the correct modules to do so.
If you are arriving in the autumn term, you'll also be able to attend Welcome Week. There are a range of exciting events and activities that take place during Welcome Week which can help you settle into life at Warwick. You'll be able to find out more about the array of societies and sports clubs available on campus as well volunteering opportunities that can be involved in. WBS also host a range of events to help you get a taste of what life at WBS is like.
You will have a WBS Inbound Exchange Co-ordinator, who will be on hand to provide dedicated support and academic guidance throughout your studies in addition to a personal tutor who will provide you with academic and pastoral support.
Benefits to studying abroad at WBS?
Flexible exchange opportunities (one term to a full year exchange duration).

A diverse international community at WBS.

We're the first UK business school to achieve triple-accreditation from the world's major management education associations (AACSB; AMBA; EQUIS).

We have over 300 student-run societies and sports clubs exchange students can get involved with.

Access to our dedicated CareersPlus team, providing specialised careers services exclusively for WBS students.
Our Partner Institutions
We have exchange programmes with a diverse range of universities and business schools in more than 20 countries around the world. Your home university can confirm if there is a current Exchange Agreement in place with WBS or the University of Warwick.
We are unable to accept any student applying independently to WBS as Visiting Fee Payers or Free Movers. All applicants must be nominated by partner institutions.
Opportunities to build a global network
Every year the World at Warwick Team organises a range of trips for our student community, which you are welcome to join. These trips enable you to build a network of global connections and embrace intercultural opportunities, on campus, in the local area or virtually. In previous years, students have also been offered trips visiting Bath, Bristol, Cardiff, Edinburgh, Oxford, Stratford-Upon-Avon, Windsor and many more locations across the UK. This is a cost-effective way of exploring the UK, whilst getting to know your fellow students from different countries and cultural backgrounds.