Make your mark on the world of business research and practice with a Doctorate in Business Administration
Do you have a desire to change the way your business functions, and impact the world of business with new ideas and big picture thinking? Our Doctor of Business Administration degree is designed to provide you with the opportunity to pursue the next step beyond your MBA or equivalent qualification.
It is equivalent in stature to a Doctor of Philosophy (PhD) degree, but distinct in that you will pursue applied research rather than theoretical knowledge. The goal of the DBA is to design organisational interventions which help address real-world challenges in your business, and then to rigorously evaluate, assess and test the effectiveness of those interventions, and to communicate the findings so that both the world of practice and the world of research can benefit from your work. In this way, DBA candidates generate new knowledge – the ultimate criterion for the award of a Doctoral degree.
Start Date

October 2024

Duration

4 years

Location

Warwick Campus and London - The Shard

Format

Part-time

UK Fees

£85,000 *

EU/International Fees

£85,000 *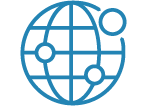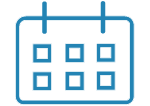 26
Participants in cohort (2023)
Benefits
Our DBA is designed to produce scholar-practitioners who can enhance their organisation's performance through evidence-based practice. The programme addresses three core areas:
Developing a clear understanding of the nature of the problem(s) or challenges to be addressed

Understanding the relevant bodies of knowledge across management, innovation and strategy that may inform an intervention

Designing a research and data strategy to evaluate the effectiveness of the intervention.
In pursuing these goals, the DBA brings together our inspirational faculty, a unique degree programme designed to impart critical skills at the highest level, and organisational leaders and entrepreneurs with the desire and ability to make change in their organisations. Does that sound like you?