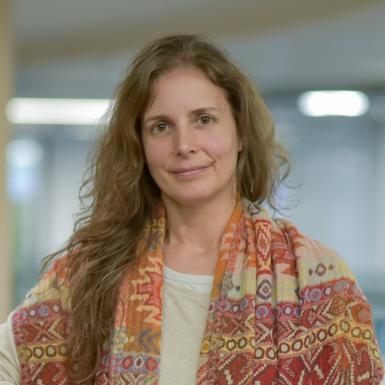 Research Interests
Complexity Theory, Organisational Measurement, Policy Implementation, Teaching & Learning, Visual Research Methods
Teaching in 2018-2019
Distance Learning MBA
IB954P: Research Portfolio and Dissertation
Executive MBA
IB9B20: Complexity, Management and Network Thinking
IB9S70: Project Management
Executive MBA (London)
IB9S7L: Project Management
Management
IB9S7M: Project Management
Undergraduate
IB3820: Project Management
Biography
Vikki Abusidualghoul is the Assistant Dean for Blended & Co-curricular Learning at Warwick Business School, Course Director for the Distance Learning MBA and Associate Professor in the Operations Management Group.

She holds a Masters degree in Education from the University of Exeter and a PhD in Management from the University of Leicester. She started her career as a professional educator in 1990 and since then has taken on roles as a practitioner, designer, manager and consultant at every level of the education arena from pre-school to post-doc, on small and large scale projects, in the public and private sectors, and in the UK and abroad.

She currently teaches Project Management, Complexity, Management & Network Thinking, and Research Methods. Her research interests include Complexity Theory, organisational measurement, policy implementation, project management, learning and teaching, and visual research methods. She is a Foundation Fellow of the Warwick International Higher Education Academy (WIHEA), an Associate Fellow of the Staff and Educational Development Association (SEDA) and an Associate Fellow of the UK's Higher Education Academy (HEA).