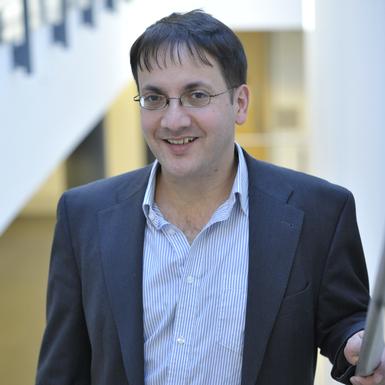 Research Interests
Kim's recent research has focused on: new forms of union representation (union learning reps, equality reps and union disability champions); government policy with regard to systems of vocational education and training; equal opportunities; employment relations and training in the SME sector; agency working in the public sector. Much of his recent research has been based on the analysis of large-scale datasets (in particular the Workplace Employment Relations Survey (WERS) series). In the past Kim has made significant contributions to debates on the impact of the Investors in People Standard and on HRM in the hotel industry. He is also currently involved in projects using WERS to explore HRM in small and medium-sized enterprises and HRM and performance. Along with colleagues at Leeds and Birmingham Business Schools, he recently undertook an ESRC-funded project to explore agency working in the health and social care sectors.
Teaching in 2021-2022
MSc Business
IB9ZK0: Managing Human Resources in Contemporary Organisations
Undergraduate
IB3610: Equality and Diversity
Biography
Kim is Professor of Human Resource Management. He joined Warwick Business School in August 2012. Prior to this he held professorial positions at Nottingham University Business School and at Birkbeck, University of London. Kim is an Associate Editor of Human Relations, and is also on the editorial boards of Industrial Relations Journal, Equal Opportunities International, Journal of Vocational Education and Training and Scandinavian Journal of Management. He has undertaken consultancy projects for the Chartered Institute of Personnel and Development, Shell UK, NHS Scotland and the UK Commission for Employment and Skills. He is currently a project adviser to the Japan Institute of Labour Policy and Training. He has also in the recent past been commissioned by the Trades Union Congress to conduct evaluations of the union learning representative and equality representative initiatives.
Publications
Journal Articles
Bacon, N. and Hoque, K. (2021) "The treatment of disabled individuals in small, medium-sized, and large firms", Human Resource Management
Kirkpatrick, I. and Hoque, K. (2021) "Human resource professionals and the adoption and effectiveness of high performance work practices", Human Resource Management Journal
Hoque, K. and Bacon, N. (2021) "Working from home and disabled people's employment outcomes", British Journal of Industrial Relations
Jones, M., Hoque, K., Wass, V. and Bacon, N. (2020) "Inequality and the economic cycle : disabled employees' experience of work during the great recession in Britain", British Journal of Industrial Relations
Kirkpatrick, I., Hoque, K. and Lonsdale, C. (2019) "Client organisations and the management of professional agency workers in English health and social care", Human Resource Management, 58, 1, 71-84
Bacon, N., Hoque, K. and Wright, M. (2019) "Is job insecurity higher in leveraged buyouts?", British Journal of Industrial Relations, 57, 3, 479-512
Hoque, K., Bacon, N., Wass, V. and Jones, M. (2018) "Are High Performance Work Practices (HPWPs) enabling or disabling? Exploring the relationship between selected HPWPs and work-related disability disadvantage", Human Resource Management, 57, 2, 499-513
Hoque, K., Earls, J., Conway, N. and Bacon, N. (2017) "Union representation, collective voice and job quality : an analysis of a survey of union members in the UK finance sector", Economic and Industrial Democracy, 38, 1, 27-50
Lonsdale, C., Hoque, K., Kirkpatrick, I. and Sanderson, J. (2017) "Knowing the price of everything? Exploring the impact of increased procurement professional involvement on management consultancy purchasing", Industrial Marketing Management, 65, 157-167
Wu, N., Hoque, K., Bacon, N. and Bou, J. C. (2016) "High performance work systems and workplace performance in small, medium-sized and large firms", Human Resource Management Journal, 25, 4, 408-423
Bacon, N. and Hoque, K. (2015) "The influence of trade union disability champions on employer disability policy and practice", Human Resource Management Journal, 25, 2, 233-249
Wu, N., Bacon, N. and Hoque, K. (2014) "The adoption of high performance work practices in small businesses : the influence of markets, business characteristics and HR expertise", The International Journal of Human Resource Management, Volume 25, Number 8, 1149-1169
Hoque, K. and Bacon, N. (2014) "Unions, joint regulation and workplace equality policy and practice in Britain : evidence from the 2004 workplace employment relations survey", Work, Employment & Society, 28, 2, 265-284
Hoque, K., Bacon, N. and Parr, D. (2014) "Employer disability practice in Britain : assessing the impact of the positive about disabled people 'two ticks' symbol", Work, Employment & Society, 28, 3, 430-451
Bacon, N. and Hoque, K. (2012) "The role and impact of Trade Union Equality Representatives in Britain", British Journal of Industrial Relations, 50, 2, 239-262
Hoque, K., Kirkpatrick, I., Lonsdale, C. and De Ruyter, A. (2011) "Outsourcing the procurement of agency workers : the impact of vendor managed services in English social care", Work, Employment & Society, 25, 3, 522-539
Bacon, N. and Hoque, K. (2011) "Union representation and training : the impact of Union Learning Representatives and the factors influencing their effectiveness", Human Relations, 64, 3, 387-413
Kirkpatrick, I., De Ruyter, A., Hoque, K. and Lonsdale, C. (2011) " 'Practising what they preach'? The disconnect between the state as regulator and user of employment agencies", The International Journal of Human Resource Management, Volume 22, Number 18, 3711-3726
Hoque, K. and Bacon, N. (2011) "Assessing the impact of Union Learning Representatives on training : evidence from a matched sample of ULRs and managers", Work, Employment And Society, Volume 25, Number 2, 218-233
Lonsdale, C., Kirkpatrick, I., Hoque, K. and De Ruyter, A. (2010) "Supplier behaviour and public contracting in the English agency nursing market ", Public Administration, Volume 88, Number 3, 800-818
Bacon, N. and Hoque, K. (2010) "Exploring the relationship between union learning representatives and employer-provided training in Britain", The International Journal of Human Resource Management, Volume 21, Number 5, 720-741
Hoque, K. and Bacon, N. (2008) "Investors in people and training in the British SME sector", Human Relations, 61, 4, 451-482
Hoque, K., Kirkpatrick, I., De Ruyter, A. and Lonsdale, C. (2008) "New contractual relationships in the agency worker market : the case of the UK's National Health Service", British Journal of Industrial Relations, 46, 3, 389-412
de Ruyter, A., Kirkpatrick, I., Hoque, K., Lonsdale, C. and Malan, J. (2008) "Agency working and the degradation of public service employment : the case of nurses and social workers", The International Journal of Human Resource Management, Volume 19, Number 3, 432-445
Hoque, K. and Kirkpatrick, I. (2008) "Making the core contingent : professional agency work and its consequences in UK social services", Public Administration, Volume 86, Number 2, 331-344
Hoque, K. and Bacon, N. (2008) "Trade unions, union learning representatives and employer-provided training in Britain", British Journal of Industrial Relations, Volume 46, Number 4, 702-731
Kim Hoque (2008) "The impact of investors in people on employer-provided training, the equality of training provision and the 'training apartheid' phenomenon", Industrial Relations Journal, 39, 1, 43-62
Humphreys, M. and Hoque, K. (2007) "Have the lecturers lost their voice? Involvement and participation in the devolved Further Education sector", The International Journal of Human Resource Management, 18, 7, 1199-1213
Kim Hoque (2006) "The antecedents of training activity in British small and medium-sized enterprises", Work, Employment & Society, 20, 3, 531-552
Kirkpatrick, I. and Hoque, K. (2006) "A retreat from permanent employment?: Accounting for the rise of professional agency work in UK public services", Work, Employment & Society, 20, 4, 649-666
Kirkpatrick, I. and Hoque, K. (2005) "The decentralisation of employment relations in the British public sector", Industrial Relations Journal, 36, 2, 100-120
Hoque, K., Taylor, S. and Bell, E. (2005) "Investors in People : market-led voluntarism in vocational rducation and training", British Journal of Industrial Relations, 43, 1, 135-153
Bacon, N. and Hoque, K. (2005) "HRM in the SME sector : valuable employees and coercive networks", The International Journal of Human Resource Management, 16, 11, 1976-1999
Kim Hoque (2004) "Equal opportunities policy and practice in Britain : evaluating the 'empty shell' hypothesis", Work, Employment & Society, 18, 3, 481-506
Hoque, K., Davis, S. and Humphreys, M. (2004) "Freedom to do what you are told : senior management team autonomy in an NHS Acute Trust", Public Administration, 82, 2, 355-375
Hoque, K. and Kirkpatrick, I. (2003) "Non-standard employment in the management and professional workforce : training, consultation and gender implications", Work, Employment & Society, 17, 4, 667-689
Kim Hoque (2003) "All in all, it's just another plaque on the wall : the incidence and impact of the Investors in People Standard", Journal of Management Studies, 40, 2, 543-571
Hoque, K. and Noon, M. (2001) "Counting angels: a comparison of personnel and HR specialists", Human Resource Management Journal, 11, 3, 5-22
Noon, M. and Hoque, K. (2001) "Ethnic minorities and equal treatment : the impact of gender, equal opportunities policies and trade unions", National Institute Economic Review, 176, 1, 105-116
Hoque, K. and Noon, M. (1999) "Racial discrimination in speculative applications : new optimism six years on?", Human Resource Management Journal, 9, 3, 71-82
Kim Hoque (1999) "Human Resource Management and Performance in the UK Hotel Industry", British Journal of Industrial Relations, 37, 3, 419-443
Kim Hoque (1999) "New approaches to HRM in the UK hotel industry", Human Resource Management Journal, 9, 2, 64-76
Guest, D. E. and Hoque, K. (1996) "National Ownership and HR Practices In UK Greenfield Sites", Human Resource Management Journal, 6, 4, 50-74
Guest, D. and Hoque, K. (1994) "The good, the bad and the ugly : employment relations in new non-union workplaces", Human Resource Management Journal, 5, 1, 1-14
Book Item
Books
Bushell, M. A., Hoque, K. and Dean, D. (2020) "The network trap : why women struggle to make it into the boardroom", Springer, Singapore. 9789811508783
Kim Hoque (2000) "Human resource management in the hotel industry : strategy, innovation, and performance", Routledge, London. 9780203254592
Report