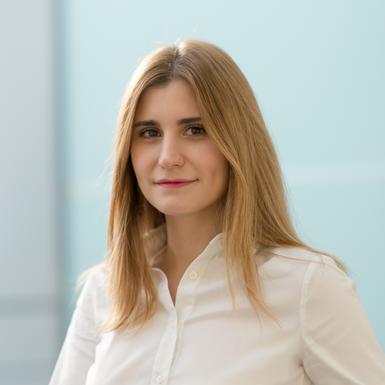 Research Interests
Corporate governance and accountability, Management and leadership in practice, Executive judgment, Coordination, Practice-based approaches to the study of organizations, Interpretive research methods (particularly ethnography and shadowing).
Teaching in 2021-2022
Distance Learning MBA
IB802P: Organisational Behaviour
IB9PVD: Organisational Behaviour
Executive MBA
IB9S30: Leading and Managing Change
Full Time MBA
IB9070: Organisational Behaviour
Undergraduate
IB1470: Management of Global Risks
Biography
Dr Maja Korica holds the title of Reader in Management and Organisation and is member of the Organisation and HRM (OHRM) group at Warwick Business School. She specialises in corporate governance, accountability and responsibility, as well as executive management and leadership in practice. She holds an MSc in Management Research (with Distinction), and a DPhil (PhD) in Management Studies from the Saïd Business School, University of Oxford.

As an interdisciplinary, qualitative researcher, her work is focused on rarely seen organizational settings. This is particularly as it concerns business elites (e.g. boards of directors, chief executives), and where public or societal interest is involved. Her latest research is on coordination under challenging circumstances, which includes operational response to refugee emergencies, funded by the British Academy.

In 2017, she was shortlisted for the Thinkers50 Radar Award, which aims to identify management thinkers most likely to shape the future of how organizations are led and managed.

Prior to her appointments at WBS, she taught at St. Catherine's College, Oxford as a Senior Stipendiary Lecturer and Subject Tutor in Management, and held a range of senior positions in a private start-up. An award-winning teacher, she was recognized in 2017 as one of the Top 40 Undergraduate Professors by Poets & Quants. In 2019, she received recognition as a winner of the university-wide Warwick Awards for Teaching Excellence (WATE).

She is the organiser of the WBS Distinguished Lecture Series at the Shard.
Publications
Journal Articles
Book Items
Korica, M. and Nicolini, D. (2019) "Tracing context as relational, discursive accomplishment : analytical lessons from a shadowing-based study of health care chief executives", Oxford University Press,
Korica, M. and Nicolini, D. (2016) "Objects and monitoring practices : understanding CEOs' information work as mundane accomplishment", 41-60, Oxford University Press, Oxford, United Kingdom