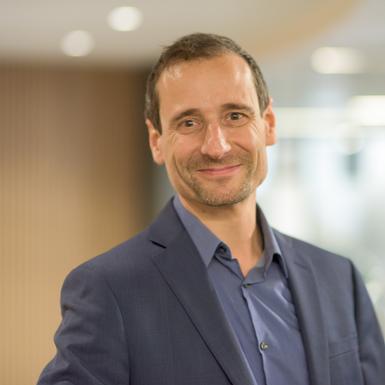 Research Interests
digital work, intranets, digital workplace, smart working, new ways of working, social media, web 2.0, virtual work, collaboration and communication, institutional theory, organisational trust, IS security
Teaching in 2019-2020
Business with Consulting
IB9CB0: Developing Consulting Expertise
IB9CC0: Introduction to Consulting
MSc Business
IB9FB0: Business in Practice
IB9860: Digital Working and Organisational Transformation
Biography
[João is on study leave during the academic year of 2016-17]

João (John) is Associate Professor of Information Systems at Warwick Business School where he has been since 2006. He is Director of MSc Business Consulting and PhD coordinator for Information Systems and Management in the Business School. His research and teaching focuses on the use of digital media in modern organisations, with an emphasis on their role as workplace infrastructures. His recent research conceptualises digital working and workplace technologies as new forms of organising and explores new practices and ways of working in modern organisations. He teaches digital business at BSc, MSc and MBA levels, and supervises Doctoral students researching various aspects of digital working.

Joao has been Visiting Professor at LUISS Guido Carli University in Rome, Italy. He is Associate of the Digital Workplace Group since 2004. He was a researcher and teacher at the London School of Economics from 2001 to 2006 where he did his PhD in Information Systems. Prior to joining the LSE Joao had some high profile roles in the industry. He was Director of New Technologies for the Conservative Party between 1999 and 2001 working towards the General Election campaign in the UK of 2001. He also led the implementation of a large call centre in a leading bank in Portugal (1998-1999) and the implementation of one of largest ticketing operations globally at the World Expo 98 in Lisbon (1996-1998).

Joao won awards for best publication of year by Association of Information Systems (2011) and best paper of the year for his paper in Journal of Strategic Information Systems (2010).
Publications
Journal Articles
Baptista, J., Wilson, A. D., Galliers, R. and Bynghall, S. (2017) "Social media and the emergence of reflexiveness as a new capability for open strategy", Long Range Planning, 50, 3, 322-336
Mohajerani, A., Baptista, J. and Nandhakumar, J. (2015) "Exploring the role of social media in importing logics across social contexts : the case of IT SMEs in Iran", Technological Forecasting and Social Change, Volume 95, 16-31
Huang, J. C., Baptista, J. and Newell, S. (2015) "Communicational ambidexterity as a new capability to manage social media communication within organizations", The Journal of Strategic Information Systems, 24, 2, 49-64
Subramaniam, N., Nandhakumar, J. and Baptista, J. (2013) "Exploring social network interactions in enterprise systems : the role of virtual co-presence", Information Systems Journal, Volume 23, Number 6, 475-499
Huang, J. C., Baptista, J. and Galliers, R. (2013) "Reconceptualizing rhetorical practices in organizations : the impact of social media on internal communications", Information & Management, Vol.50, No.2-3, 112-124
Baptista, J., Newell, S. and Currie, W. (2010) "Paradoxical effects of institutionalisation on the strategic awareness of technology in organisations", Journal of Strategic Information Systems, 19, 3, 171-183
João Baptista (John) (2009) "Institutionalisation as a process of interplay between technology and its organisational context of use", Journal of Information Technology, 24, 4, 305-319