Understanding the drivers of service performance is critical to create leading service strategies
How do we create a service environment which enables employees to go the extra mile for customers? How do we design performance measurement systems that enable us to drive service improvements? When services do fail, how can we design robust recovery processes which will ensure customer satisfaction? These are some of the challenges which face service managers in both for-profit and public sector organisations that will be explored during this course.
Driving Service Performance also looks at how service quality and customer satisfaction can be measured and enhanced, whilst exploring ways of structuring and managing resilient networks of suppliers and customers, so that customer requirements are consistently met or exceeded.
Benefits
The course provides a range of concepts, frameworks and tools to enable you to develop an understanding of the drivers of service performance so that you are equipped to lead competitive service strategies in your organisation. There is an emphasis on application so that your learning can be applied to develop and lead effective service strategies.
Start Date

Spring 2023

Duration

6 months

Location

Online

Format

Part-time

Fees

£3,850 *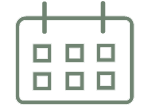 4
modules over six months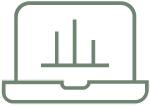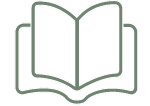 Learning outcomes
Develop an understanding of the drivers of service performance and explore ways in which employees and customers can be managed in order to drive service value and financial performance
Explore ways of creating an environment which is conducive to both employee motivation and retention, and customer satisfaction and loyalty
Learn and apply different tools for measuring customer satisfaction with a view to designing performance management systems which drive service improvements
Analyse the structure of service supply networks and learn how to improve the management of supplier relationships
Evaluate your service recovery systems and learn how to better manage complaints and complainants, as well as drive service improvements.
What is a Postgraduate Award?
Postgraduate Awards (PGAs) can be a great way back into higher education if you haven't studied for a while and can enhance your working practice or prepare you for a career change. They offer a concentrated period of study, to enable you to rapidly delve into a subject area and develop direct application to projects within your organisation. You will participate alongside like-minded professionals, and be taught by expert faculty, active in the field in which you are studying.
This programme awards a Postgraduate Award in Driving Service Performance from the University of Warwick.