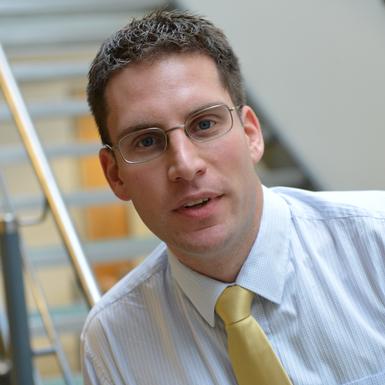 Research Interests
Frederik's research interests are driven by a focus on understanding how companies respond to and integrate global sustainability challenges into their business strategies, management practices and corporate governance systems. More specifically, he studies how companies address climate change and reduce corporate carbon emissions,their engagement with multiple sustainability challenges such as the energy-food-water nexus, and the role of sustainable business models in driving industry transformation.
Teaching in 2021-2022
Distance Learning MBA
IB9ZYP: Creating Sustainable Organisations
Executive MBA
IB9180: Business & Sustainability
Undergraduate
IB2490: CORE: Global Environment of Business
IB2A70: Study Abroad Part-Year
IB2A80: Study Year Abroad
IB2A90: Work Placement Part Year
IB2B00: Work Placement Year
Biography
Frederik Dahlmann originally joined Warwick Business School as Assistant Professor of Global Energy in October 2012. He has a BSc from Loughborough University, and an MSc and a PhD from the University of Bath. He also gained professional experience in the construction sector and from working as an energy analyst in London.
Publications
Journal Articles
Dahlmann, F. and Bullock, G. (2020) "Nexus thinking in business : analysing corporate responses to interconnected global sustainability challenges", Environmental Science & Policy, 107, 90-98
Dahlmann, F., Stubbs, W., Raven, R. and Porto de Albuquerque, J. (2020) "The 'purpose ecosystem' : emerging private sector actors in earth system governance", Earth System Governance, 4, 100053
Dahlmann, F., Stubbs, W., Griggs, D. and Morrell, K. (2019) "Corporate actors, the UN sustainable development goals and earth system governance : a research agenda", Anthropocene Review, 6, 1-2, 167-176
Dahlmann, F., Branicki, L. and Brammer, S. (2019) "Managing carbon aspirations : the influence of corporate climate change targets on environmental performance", Journal of Business Ethics, 158, 1-24
Dahlmann, F. and Röhrich, J. K. (2019) "Sustainable supply chain management and partner engagement to manage climate change information", Business Strategy and the Environment, 28, 8, 1632-1647
Dahlmann, F., Kolk, A. and Lindeque, J. (2017) "Emerging energy geographies : scaling and spatial divergence in European electricity generation capacity", European Urban and Regional Studies, 24, 4, 381-404
Dahlmann, F., Branicki, L. and Brammer, S. (2017) ""Carrots for corporate sustainability" : impacts of incentive inclusiveness and variety on environmental performance", Business Strategy and the Environment, 26, 8, 1110-1131
Dahlmann, F. and Grosvold, J. (2017) "Environmental managers and institutional work : reconciling tensions of competing institutional logics", Business Ethics Quarterly, 27, 2, 263-291
Dahlmann, F. and Veal, G. (2016) "The role of umbrella agreements in achieving sustainability goals : energy efficiency at the Empire State building", Journal of Green Building, 11, 1, 71-94
Dahlmann, F. and Brammer, S. (2011) "Exploring and explaining patterns of adaptation and selection in corporate environmental strategy in the USA", Organization Studies, Vol.32, No.4, 527 - 553
Dahlmann, F., Brammer, S. and Millington, A. (2008) "Barriers to proactive environmental management in the United Kingdom : implications for business and public policy", Journal of General Management, Vol.33, No.3, 1 - 20
Dahlmann, F., Brammer, S. and Millington, A. (2008) "Environmental management in the United Kingdom : new survey evidence", Management Decision, Vol.46, No.2, 264 - 283
Report