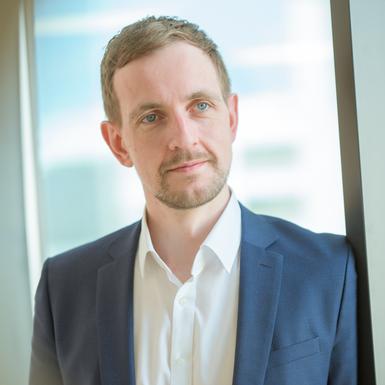 Research Interests
Selling and sales management in the digital world, personal selling techniques, sales force compensation, artificial intelligence and machine learning, services marketing
Biography
Johannes Habel is a Professor with the Marketing Group at Warwick Business School. His primary areas of interest are the digital transformation of the sales function as well as sales psychology.

Johannes' research has been published in some of the world's most renowned academic marketing journals, such as the Journal of Marketing, the Journal of the Academy of Marketing Science, and the International Journal of Research in Marketing. He serves as a reviewer for the Journal of the Academy of Marketing Science as well as the Journal of Personal Selling and Sales Management. Beyond academic research, Johannes has published case studies with Harvard Business Publishing and The Case Centre as well as managerial articles with journals such as Harvard Business Manager and European Business Review.

Johannes is a passionate teacher and keynote speaker on the topics of sales management, marketing management, and strategic management. He has taught for leading universities in Europe (e.g., ESMT Berlin, Imperial College, SDA Bocconi, Vlerick Business School, ESCP Europe, Mannheim University), America (e.g., Yale School of Management, Darden School of Business), Asia (e.g., CKGSB, Guanghua School of Management, Renmin University), and Africa (e.g., GIBS Business School).

Before joining Warwick Business School, Johannes was an Associate Professor at ESMT Berlin. He also worked as a strategy consultant for Booz & Company (today Strategy&) and as a radio journalist for several years. Johannes studied business administration at Mannheim University and completed his doctorate in sales management at Bochum University. He also graduated from Harvard Business School's Global Colloquium on Participant-Centered Learning.
Publications
Journal Articles
Schmitz, C., Fries, M., Alavi, S. and Habel, J. (2020) "Understanding the impact of relationship disruptions", Journal of Marketing, 84, 1
Alavi, S., Habel, J., Schwenke, M. and Schmitz, C. (2020) "Price negotiating for services : elucidating the ambivalent effects on customers' negotiation aspirations ", Journal of the Academy of Marketing Science, 48, 165-185
Habel, J., Jarotschkin, V., Schmitz, B., Eggert, A. and Plötner, O. (2020) "Industrial buying during the coronavirus pandemic : a cross-cultural study", Industrial Marketing Management, 88, 195-205
Guenzi, P. and Habel, J. (2020) "Mastering the digital transformation of sales", California Management Review
Singh, J., Flaherty, K., Sohi, R. S., Deeter-Schmelz, D., Habel, J., Le Meunier-FitzHugh, K., Malshe, A., Mullins, R. and Onyemah, V. (2019) "Sales profession and professionals in the age of digitization and artificial intelligence technologies : concepts, priorities, and questions", Journal of Personal Selling & Sales Management, 39, 1, 2-22
Kupp, M., Schmitz, B. and Habel, J. (2019) "When do family firms consider issuing external equity? Understanding the contingent role of families' need for control", Journal of Family Business Management
Habel, J., Kassemeier, R., Alavi, S., Haaf, P., Schmitz, C. and Wieseke, J. (2019) "When do customers perceive customer centricity? The role of a firm's and salespeople's customer orientation", Journal of Personal Selling & Sales Management, 1-18
Alavi, S., Habel, J. and Linsenmayer, K. (2019) "What does adaptive selling mean to salespeople? An exploratory analysis of practitioners' responses to generic adaptive selling scales ", Journal of Personal Selling & Sales Management, 39, 3, 254-263
Alavi, S., Habel, J., Guenzi, P. and Wieseke, J. (2018) "The role of leadership in salespeople's price negotiation behavior", Journal of the Academy of Marketing Science, 46, 4, 703-724
Alavi, S., Habel, J., Schmitz, C., Richter, B. and Wieseke, J. (2018) "The risky side of inspirational appeals in personal selling : when do customers infer ulterior salesperson motives?", Journal of Personal Selling & Sales Management, 38, 3, 323-343
Habel, J., Alavi, S. and Pick, D. (2017) "When serving customers includes correcting them : understanding the ambivalent effects of enforcing service rules", International Journal of Research in Marketing, 34, 4, 919-941
Müller, U., Habel, J. and Stierl, M. (2017) "Exerting pressure or leveraging power? The extended chain of corporate social responsibility enforcement in business-to-business supply chains", Journal of Public Policy & Marketing, 36, 2, 331-347
Habel, J., Alavi, S., Schmitz, C., Schneider, J. and Wieseke, J. (2016) "When do customers get what they expect? Understanding the ambivalent effects of customers' service expectations on satisfaction", Journal of Service Research, 19, 4, 361-379
Habel, J., Schons, L. M., Alavi, S. and Wieseke, J. (2016) "Warm glow or extra charge? The ambivalent effect of corporate social responsibility activities on customers' perceived price fairness", Journal of Marketing, 80, 1, 84-105
Habel, J. and Klarmann, M. (2015) "Customer reactions to downsizing : when and how is satisfaction affected?", Journal of the Academy of Marketing Science, 43, 6, 768-789
Wieseke, J., Alavi, S. and Habel, J. (2014) "Willing to pay more, eager to pay less : the role of customer loyalty in price negotiations", Journal of Marketing, 78, 6, 17-37