WBS in top three for highest earning graduates
19 January 2015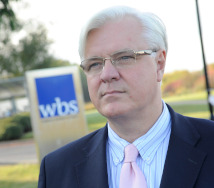 Warwick Business School graduates can expect to earn an average salary of £53,000 within five years of leaving the institution.
Statistics from salary benchmarking service Emolument.com have placed WBS third in a list of 20 schools and universities with the highest-earning alumni in the UK.
Dean of WBS, Professor Mark Taylor, said: "This survey realises our commitment to providing a lifelong return on investment for our students and alumni. This is something we are continually striving to do and help our students achieve through our hard-working careers department as we look to become Europe's leading university-based business school.
"We continue to attract high-quality students, who leave WBS well prepared to become the global business leaders of the future. The calibre of our graduates is testament to our academic excellence, world-class research and creative teaching.
"Even in a challenging economic environment, by delivering the right combination of academic theory and real-world practice to our students, we are providing the best value for money."
The findings are based on data submitted anonymously by more than 35,000 people in hundreds of different professions, sectors, locations and university courses.