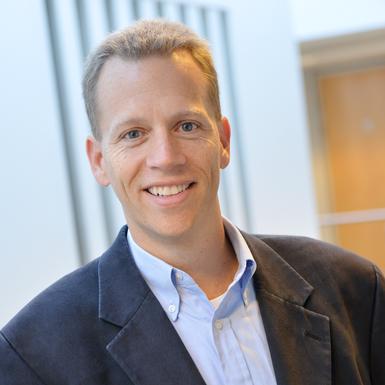 Research Interests
Prof Allen's primary research interests include the flow of people into and out of organizations and global talent management. His research on these topics has been published in Academy of Management Journal, Academy of Management Perspectives, Journal of Applied Psychology, Journal of Management, Journal of Organizational Behavior, Personnel Psychology, Organizational Research Methods, Human Relations, Human Resource Management Review, Human Resource Management, and other outlets.
Teaching in 2017-2018
Human Resource Management & Employment Relations
IB9EA0: Strategic Human Resource Management
Entrepreneurship & Innovation, Innovation, Knowledge & Organisational Networks Research Unit, Industrial Relations Research Unit, Organisation & HRM
Email: David.Allen@wbs.ac.uk / Tel: 024 765 22866 / Room: 3.228
Biography
Prof Allen is Professor of Human Resource Management and Employment Relations at Warwick Business School and Distinguished Professor of Management at the University of Memphis. He earned his Ph.D. from the Beebe Institute of Personnel and Employment Relations at Georgia State University.
Publications
Journal Articles
Trusty, J., Allen, D. G. and Fabian, F. (2018) "Hunting while working : an expanded model of employed job search", Human Resource Management Review
Vardaman, J. M. and Allen, D. G. (2018) "We are friends but are we family? Organizational identification and nonfamily employee turnover", Entrepreneurship Theory and Practice , 42, 2, 290-309
Michel, J. W., Tews, M. J. and Allen, D. G. (2018) "Fun in the workplace : a review and expanded theoretical perspective", Human Resource Management Review
Methot, J. R., Rosado-Solomon, E. and Allen, D. G. (2018) "The network architecture of human capital : a relational identity perspective", Academy of Management Review
Wang, D., Hom, P. W. and Allen, D. G. (2017) "Coping with newcomer "hangover": how socialization tactics affect declining job satisfaction during early employment", Journal of Vocational Behavior, 100, 196-210
Rubenstein, A. L., Allen, D. G. and Bosco, F. A. (2017) "What's past (and present) is prologue : interactions between justice levels and trajectories predicting behavioral reciprocity", Journal of Management
Holtom, B., Goldberg, C. B., Allen, D. G. and Clark, M. A. (2017) "How today's shocks predict tomorrow's leaving", Journal of Business and Psychology, 32, 1, 59-71
Allen, D. G. and Vardaman, J. M. (2017) "Recruitment and retention across cultures", Annual Review of Organizational Psychology and Organizational Behavior, 4, 153-181
Biggane, J. E., Allen, D. G., Amis, J., Fugate, M. and Steinbauer, R. (2017) "Cognitive appraisal as a mechanism linking negative organizational shocks and intentions to leave", Journal of Change Management, 17, 3, 203-227
Zimmerman, R. D., Swider, B. W., Woo, S. E. and Allen, D. G. (2016) "Who withdraws? Psychological individual differences and employee withdrawal behaviors", Journal of Applied Psychology, 101, 4, 498-519
Vardaman, J. M., Allen, D. G., Otondo, R. F., Hancock, J. I., Shore, L. M. and Rogers, B. L. (2016) "Social comparisons and organizational support : implications for commitment and retention", Human Relations, 69, 7, 1483-1505
Bilgili, T. V., Calderon, C. J., Allen, D. G. and Kedia, B. L. (2016) "Gone with the wind : a meta-analytic review of executive turnover, its antecedents, and post-acquisition performance", Journal of Management, 19
Biggane, J. E., Allen, D. G. and Albert, L. S. (2016) "The role of positive illusions in employment relationships", Human Resource Management Review, 26, 3, 270-281
Allen, D. G., Pelkotorpi, V. and Rubenstein, A. L. (2016) "When "embedded" means "stuck" : moderating effects of job embeddedness in adverse work environments", Journal of Applied Psychology, 101, 12, 1670-1686
Hancock, J. I., Allen, D. G. and Soelberg, C. (2016) "Collective turnover : an expanded meta-analytic exploration and comparison", Human Resource Management Review
Rogers, B. L., Vardaman, J. M., Allen, D. G., Muslin, I. S. and Baskin, M. B. (2016) "Turning up by turning over : the change of scenery effect in major league baseball", Journal of Business and Psychology
Dineen, B. R. and Allen, D. G. (2015) "Third party employment branding : human capital inflows and outflows following 'best places to work' certifications", Academy of Management Journal, 59, Issue 1, 90-112
Bosco, F. A., Allen, D. G. and Singh, K. (2015) "Executive attention : an alternative perspective on general mental ability, performance, and subgroup differences", Personnel Psychology, 859-898
Vardaman, J. M., Taylor, S. G., Allen, D. G., Gondo, M. B. and Amis, J. M. (2015) "Translating intentions to behavior : the interaction of network structure and behavioral intentions in understanding employee turnover", Organization Science, 26, 4, 1177-1191
Peltokorpi, V., Allen, D. G. and Froese, F. (2015) "Organizational embeddedness, turnover intentions, and voluntary turnover : the moderating effects of employee demographic characteristics and value orientations", Journal of Organizational Behavior, 36, 2, 292-312
Vardaman, J. M., Cornell, P. T., Allen, D. G., Gondo, M. B., Muslin, I. S., Mobley, R. N., Brock, M. E. and Sigmon, T. L. (2014) "Part of the job : the role of physical work conditions in the nurse turnover process", Health Care Management Review, 39, 2, 164-173
Woo, S. E. and Allen, D. G. (2014) "Toward an inductive theory of stayers and seekers in the organization", Journal of Business and Psychology, Volume 29, Number 4, 683-703
Vardaman, J. M., Gondo, M. B. and Allen, D. G. (2014) "Ethical climate and pro-social rule breaking in the workplace", Human Resource Management Review, 24, 1, 108-118
Tews, M. J., Michel, J. W. and Allen, D. G. (2014) "Fun and friends : the impact of workplace fun and constituent attachment on turnover in a hospitality context", Human Relations, 67, 8, 923-946
Allen, D. G., Hancock, J. I., Vardaman, J. M. and Mckee, D. N. (2014) "Analytical mindsets in turnover research", Journal of Organizational Behavior, 35, S1, S61-S86
Campbell, N. S., Perry, S. J., Maertz, C. P., Allen, D. G. and Griffeth, R. W. (2013) "All you need is ... resources : the effects of justice and support on burnout and turnover", Human Relations, Volume 66, Number 6, 759-782
Bryant, P. C. and Allen, D. G. (2013) "Compensation, benefits and employee turnover : HR strategies for retaining top talent", Compensation & Benefits Review, Volume 45, Number 3, 171-175
Renn, R., Allen, D. G. and Huning, T. (2013) "The relationship of social exclusion at work with self-defeating behavior and turnover", The Journal of Social Psychology, Volume 153, Number 2, 229-249
Allen, D. G. and Shanock, L. R. (2013) "Perceived organizational support and embeddedness as key mechanisms connecting socialization tactics to commitment and turnover among new employees", Journal of Organizational Behavior, Volume 34, Number 3, 350-369
Allen, D. G., Biggane, J. E., Pitts, M., Otondo, R. and Scotter, J. (2013) "Reactions to recruitment web sites : visual and verbal attention, attraction, and intentions to pursue employment", Journal of Business and Psychology, Volume 28, Number 3, 263-285
Hancock, J. I., Allen, D. G., Bosco, F. A., McDaniel, K. R. and Pierce, C. A. (2013) "Meta-analytic review of employee turnover as a predictor of firm performance", Journal of Management Studies, Volume 39, Number 3, 573-603
Robinson, S. D., Griffeth, R. W., Allen, D. G. and Lee, M. B. (2012) "Comparing operationalizations of dual commitment and their relationships with turnover intentions", The International Journal of Human Resource Management, Volume 23, Number 7, 1342-1359
Marler, L. E., McKee, D. N., Cox, S. S., Simmering, M. J. and Allen, D. G. (2012) "Don't make me the bad guy : organizational norms, self-monitoring, and the mum effect", Journal of Managerial Issues, Volume 24, Number 1, 97
Allen, D. G. and Bryant, P. C. (2012) "Employment mode choices in early and late stage start ups : a preliminary exploration using fsQCA", American Journal of Entrepreneurship, Number 2, 1-17
Earnest, D. R., Allen, D. G. and Landis, R. S. (2011) "Mechanisms linking realistic job previews with turnover : a meta-analytic path analysis", Personnel Psychology, Volume 64, Number 4, 865-897
Bosco, F. A. and Allen, D. G. (2011) "Executive attention as a predictor of employee performance : reconsidering the relationship between cognitive ability and adverse impact potential", Academy of Management Annual Meeting Proceedings, Volume 8, Number 1, 1-6
Renn, R. W., Allen, D. G. and Huning, T. M. (2011) "Empirical examination of the individual-level personality-based theory of self-management failure", Journal of Organizational Behaviour, Volume 32, Number 1, 25-43
Allen, D. G., Bryant, P. C. and Vardaman, J. M. (2010) "Retaining talent : replacing misconceptions with evidence-based strategies", The Academy of Management Perspectives, Volume 24, Number 2, 48-64
Bryant, P. C. and Allen, D. G. (2009) "Emerging organizations' characteristics as predictors of human capital employment mode : a theoretical perspective", Human Resource Management Review, Volume 19, Number 4, 347-355
Ma, R. and Allen, D. G. (2009) "Recruiting across cultures : a value-based model of recruitment", Human Resource Management Review, Volume 19, Number 4, 334-346
Allen, D. G., Griffeth, R. W., Vardaman, J. M., Aquino, K., Gaertner, S. and Lee, M. (2009) "Structural validity and generalisability of a referent cognitions model of turnover intentions", Applied Psychology, Volume 58, Number 4, 709-728
Vardaman, J. M., Allen, D. G., Renn, R. W. and Moffitt, K. R. (2008) "Should I stay or should I go? The role of risk in employee turnover decisions", Human Relations, Volume 61, Number 11, 1531-1563
Goldberg, C. B. and Allen, D. G. (2008) "Black and white and read all over : race differences in reactions to recruitment Web sites", Human Resource Management Journal, Volume 47, Number 2, 217-236
Otondo, R. F., Van Scotter, J. R., Allen, D. G. and Palvia, P. (2008) "The complexity of richness : media, message, and communication outcomes", Information & Management, Volume 45, Number 1, 21-30
Maertz, C. P., Griffeth, R. W., Campbell, N. S. and Allen, D. G. (2007) "The effects of perceived organizational support and perceived supervisor support on employee turnover", Journal of Organizational Behavior, Volume 28, Number 8, 1059-1075
Allen, D. G., Mahto, R. V. and Otondo, R. F. (2007) "Web-based recruitment : effects of information, organizational brand, and attitudes toward a Web site on applicant attraction", Journal of Applied Psychology, Volume 92, Number 6, 1696-1708
Allen, D. G., Renn, R. W., Moffitt, K. R. and Vardaman, J. M. (2007) "Risky business : the role of risk in voluntary turnover decisions", Human Resource Management Review, Volume 17, Number 3, 305-318
Griffeth, R. W., Allen, D. G. and Barrett, R. (2006) "Integration of family-owned business succession with turnover and life cycle models : development of a successor retention process model", Human Resource Management Review, Volume 16, Number 4, 490-507
David Allen (2006) "Do organizational socialization tactics influence newcomer embeddedness and turnover?", Journal of Management, Volume 32, Number 2, 237-256
Renn, R. W., Allen, D. G., Fedor, D. B. and Davis, W. D. (2005) "The roles of personality and self-defeating behaviors in self-management failure", Journal of Management Studies, Volume 31, Number 5, 659-679
Allen, D. G., Weeks, K. P. and Moffitt, K. R. (2005) "Turnover intentions and voluntary turnover : the moderating roles of self-monitoring, locus of control, proactive personality, and risk aversion", Journal of Applied Psychology, Volume 90, Number 5, 980-990
Griffeth, R. W., Steel, R. P., Allen, D. G. and Bryan, N. (2005) "The development of a multidimensional measure of job market cognitions : the employment opportunity index (EOI)", Journal of Applied Psychology, Volume 90, Number 2, 335-349
Allen, D. G., Kilburn, A. and Kilburn, B. (2005) "Retaining a diverse work force with internal marketing : a practical tool for tomorrow's work force", NACE Journal, Volume 65, Number 4
Allen, D. G., Scotter, J. and Otondo, R. F. (2004) "Recruitment communication media : impact on prehire outcomes", Personnel Psychology, Volume 57, Number 1, 143-171
Hayton, J. C., Allen, D. G. and Scarpello, V. (2004) "Factor retention decisions in exploratory factor analysis : a tutorial on parallel analysis", Organizational Research Methods, Volume 7, Number 2, 191-205
Allen, D. G., Shore, L. M. and Griffeth, R. W. (2003) "The role of perceived organizational support and supportive human resource practices in the turnover process", Journal of Management, Volume 29, Number 1, 99-118
Aquino, K., Grover, S. L., Bradfield, M. and Allen, D. G. (1999) "The effects of negative affectivity, hierarchical status, and self-determination on workplace victimization", The Academy of Management Journal, Volume 42, Number 3, 260-272
Allen, D. G. and Griffeth, R. W. (1999) "Job performance and turnover : a review and integrative multi-route model", Human Resource Management Review, Volume 9, Number 4, 525-548
Aquino, K., Griffeth, R. W., Allen, D. G. and Hom, P. W. (1997) "Integrating justice constructs into the turnover process : a test of a referent cognitions model", The Academy of Management Journal, Volume 40, Number 5, 1208-1227
Allen, D. G. and Griffeth, R. W. (1997) "Vertical and lateral information processing : the effects of gender, employee classification level, and media richness on communication and work outcomes", Human Relations, Volume 50, Number 10, 1239-1260
Book Items
Book
Reports