Building entrepreneurs to combat climate change
22 July 2015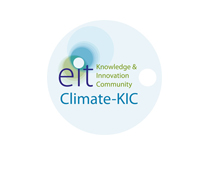 Warwick hosts 38 postgraduate students from across globe
Students arrive to develop business solutions to climate change
Gathering part of a five-week programme in Warwick, Copenhagen and Munich
Summer school part of the Climate KIC Journey
A further 80 students will pitch ideas to an expert jury
Warwick Business School played host to postgraduates from around the globe as part of an entrepreneurial summer school.
More than 30 students visited Warwick as part of the Climate-KIC Journey which runs from July 5 to August 8 and sees the young entrepreneurs visit a number of countries over its five-week duration.
Fred Dahlmann, Assistant Professor of Global Energy at Warwick Business School, said: "Climate change is a global challenge that knows no borders and requires large-scale shifts in the way our economies operate.
"It's no surprise then that postgraduate students from around the world are coming together at the University of Warwick to begin the first two weeks of their five-week entrepreneurial summer school to discuss, debate and address the issue."
The 38 science, engineering, business and humanities postgraduates visited Warwick for a fortnight and have now moved on to Copenhagen and then Munich.
The Climate KIC Journey is designed to provide students with the latest insights from climate science, highlight the economic opportunities and barriers, and, more importantly, equip them with the skills, knowledge and first-hand experiences to develop start-up businesses that could one day transform our economies.
Faculty members from across the University including WBS, as well as entrepreneurs and businesses from the West Midlands region and beyond all supported this interactive learning experience and provided their input into this vital educational activity.
Dr Dahlmann, who is the Climate KIC Journey co-organiser at WBS said: "The University of Warwick provides the ideal setting for students to come together, form groups and engage in ideation processes to develop innovative solutions to climate change.
"Drawing on the wide range of expertise at WBS and beyond is crucial to help students become the successful innovators, entrepreneurs and leaders of the future."
Anyone wanting to become involved in the wider activities of the Climate KIC West Midlands region should contact Dr Dahlmann, Dr Ian Hancox or visit the Climate KIC website.
On August 27, a further 80 students will then pitch their business ideas and plans to a jury composed of entrepreneurs and innovators at Warwick. The following faculty and staff from Warwick were involved in the delivery of this intense two-week programme:
Andrew Roadnight (International Research Development Officer)
Andrew Todd (Development Manager, Warwick Institute for the Science of Cities)
Brendan Spillane (Warwick Ventures)
Dave Griggs (Monash/Warwick University)
Edward Gardiner (Design Council/WBS)
Elisavet Dimitrokali (WMG)
Henry Jinman (Crowdfund Campus Warwick)
Jamie Mackrill (WMG)
Joel Cardinal (Warwick Estates)
John Low (WMG)
Jonothan Neelands (WBS)
Nigel Sykes (former WBS faculty, now freelance consultant)
Phil Smith (Warwick Ventures)
Piers Ibbotson (WBS)
Robert Lillywhite (WCC)
Rosemary Collier (WCC)
Yorck Ramachers (Physics)
Yue Guo (WMG)
Dr Dahlmann teaches Business, Policy & Regulation in the GEI on the Global Energy MBA, Business, Politics, Society and Behaviour on the Full-time MBA and Sustainability and the Low Carbon Economy on the Global Energy MBA.
Dr Hancox, a former Chemistry PDRA at Warwick, works as Research Technology Platforms (RTP) Administrative Officer at University of Warwick.