Change Maker: Inspiring leader Linda Jackson
08 November 2019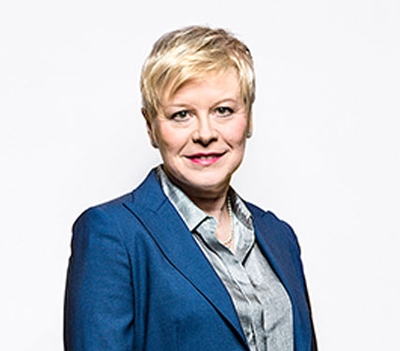 We talk to Linda Jackson, CEO of Citroën and MBA alumna, about leadership and where she takes her inspiration from.
How do you define leadership?
I'll answer you very simply, with a famous quote from Ronald Reagan: "The greatest leader is not necessarily the one who does the greatest things. He is the one that gets the people to do the greatest things."
I share this vision, which refers to the first quality of a leader: the ability to give sense and confidence, to create commitment and get the best out of your teams.
How would you describe your style of leadership?
I have a collaborative management vision. Having started my career in operational jobs allows me to understand the difficulties encountered by my teams.
For me, being the big boss does not mean being an expert in all areas. As a manager, I attach a great importance to listening to my teams before taking decisions, because they do have the expertise in their own areas and I trust them. Besides, I think this is also a good way to involve them.
So, I prefer to rely on my teams to avoid wrong assumptions and taking bad decisions. I try to remain very pragmatic. I think this is the key to good management.
What essential qualities does an effective leader need?
If I may, I will answer this question by mentioning the three values of Groupe PSA, because they are at the heart of the Group's HR management strategy:
Winning together: it is about the team spirit of course, but it also means being customer-focused, keeping the fighting spirit, respecting stakeholders and being supportive.
Agility: this is about being able to anticipate and constantly adapt ourselves in a Darwinian spirit, being innovative, being resilient. It is also listening, learning, taking initiatives and risks.
Efficiency: I define this as making the best use of resources, driving performance rigorously, being responsible, prioritising, making sense, and simplifying processes.
For me, these three values are at the heart of what a leader must embody, especially in an ever more chaotic world where everything can change at any moment.
What leader do you look to for inspiration and guidance?
In this centenary year of Citroën, I will say the founder of our brand: André Citroën. He was a truly charismatic leader! He was a visionary, who understood his time perfectly and had a unique flair for anticipating the expectations of his customers and the major trends of the automotive world.
It still inspires us today: thanks to him, creativity and boldness are more than ever part of the brand's DNA. This is what drives us to keep on re-inventing ourselves and imagining the mobility of tomorrow, as presented this year with the reveal of two concept cars: the Ami One Concept and the 19_19 Concept.
What are the difficulties in leading an organisation that spans numerous countries?
The culture, the way of working, the way of selling, the legislation or the customers' expectations are all elements that can vary from one market to another.
It would be arrogant for any business to think that we can unilaterally manage all the markets the same way, without analysing the local specificities. It is essential to be agile and adapt our strategy to succeed. To achieve this, a collaborative work with local teams is all the more important.
You have to listen, to communicate, to learn and understand, in order to have the most relevant approach in each market. This is, for example, what we are doing right now in India, with our local partners, since we announced last April the arrival of Citroën next year on the Indian market.
What advice would you give to somebody aspiring to a leadership position like yours?
My advice for a successful career in the modern world is to be agile, while demonstrating perseverance, because hard work always pays off.
On a personal level, you also, of course, need to have self-confidence and know how to seize opportunities when they present themselves, because nothing is impossible.
I will let you in on a secret: personally just 10 years ago, I would never have bet that the CEO of a brand like Citroën might not be French, because Groupe PSA was still a very traditional company. So in addition, that it would be a woman, that was completely unimaginable! And yet here I am today!
For more articles like this download Core magazine here and to find out how WBS is inspiring women click here.