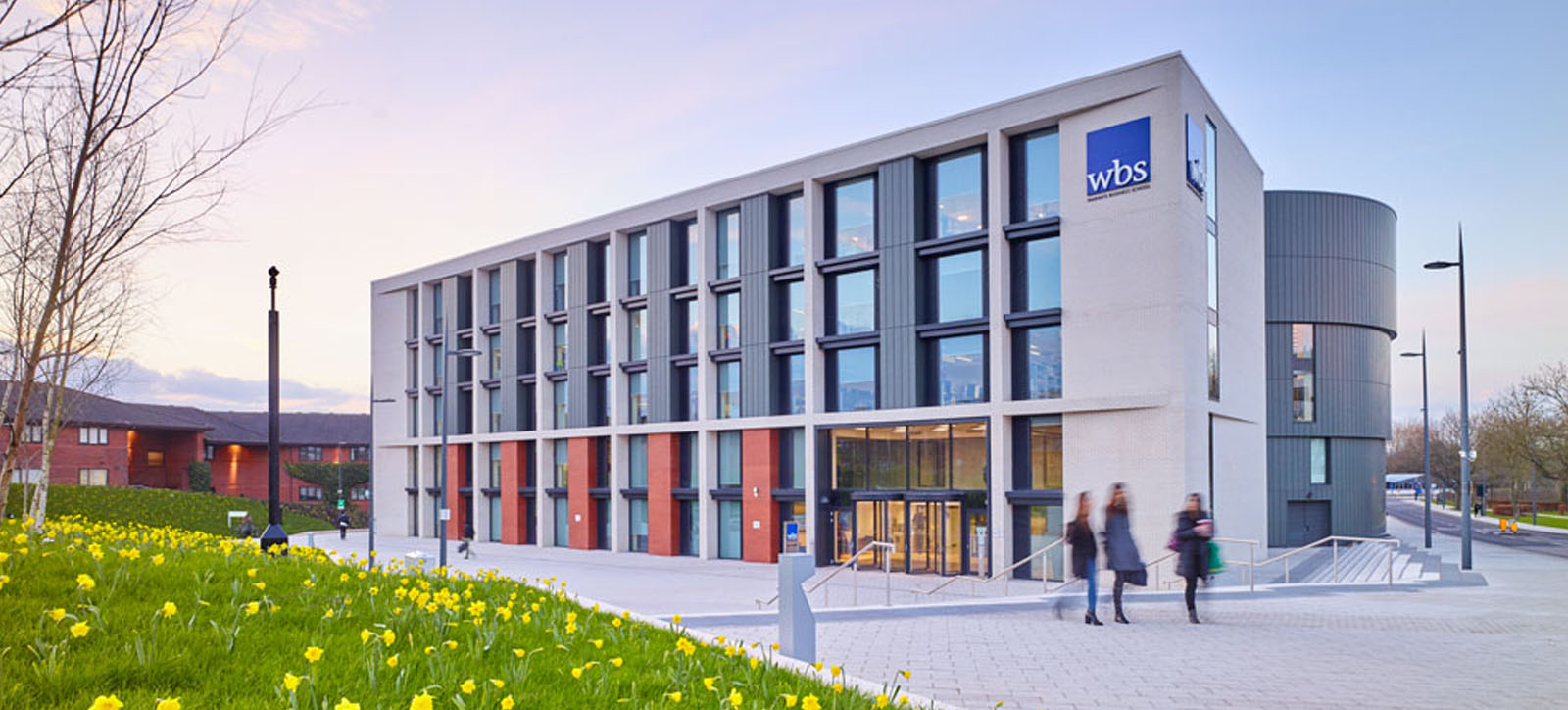 Warwick Business School ranked 11th in the world for MSc Finance
Graduates from WBS saw highest salary rise in the UK
School also rated fourth in the world for career progress
Revamped course now sees students learn how AI is used
Warwick Business School's MSc Finance course has been ranked third in the UK and in Europe's top 10 by the Financial Times.
The Financial Times Masters in Finance 2020 ranking has also placed WBS 11th in the world after assessing the top 55 pre-experience programmes.
The ranking also revealed that WBS MSc Finance graduates gained the highest salary increase three years after graduation in the UK and third largest in the world, with an 89 per cent rise.
Andy Lockett, Dean and Professor of Entrepreneurship and Strategy, said: "This is a hugely encouraging ranking for our students, alumni and staff. We continue to move up this ranking, which is testament to the hard work of our world-class academics and the many improvements we have installed.
"For example, as part of a new module on Ethics, Financial Regulation and Corporate Governance students have the chance to study at one of our European business school partners. This is greatly appreciated by students and helps expand their international understanding of finance.
"We have also developed 'Finance Fest' which is now a huge event for students looking to move into the finance industry, where they can find out about the many and varied roles, meet companies and gain industry insight on topics ranging from M&A to cryptocurrencies."
WBS is rated fourth in the world for career progress, illustrating how students benefit from coaching, workshops and a host of online services that they have access to as alumni as well.
It sees WBS graduates typically move into roles at world-leading financial services companies such as J.P. Morgan, Bloomberg, Deloitte, Barclays Capital and PricewaterhouseCoopers.
Jana Fidrmuc, Course Director and Associate Professor of Finance, said: "This is an excellent ranking for the school and reflects our efforts to teach cutting-edge research alongside industry insights. We are continually reviewing our course material to align with changes in the industry, such as sharing the skills needed to design, develop and supervise artificial intelligence being used in finance.
"The key aim of our MSc Finance programme is to equip students with the skills and knowledge required to succeed in a career in the financial industry or in a finance-related role in the non-financial corporate sector.
"At MSc level the focus goes beyond the mere application of skills, but instead aims to develop students' ability to challenge, critically evaluate and re-think established paradigms."
To see the full Financial Times Masters in Finance 2020 ranking click here.