Behavioural Science: Making better financial decisions
16 April 2015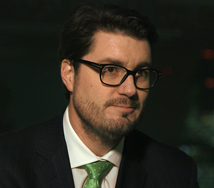 Greg Davies, Head of Behavioural and Quantitative Finance at Barclays Bank PLC, believes behavioural science has become a crucial field for understanding and informing better financial decisions.
He suggests behavioural science is about understanding how people make their financial decisions, with the aim of getting people to make better financial decisions all grounded on decades of rigorous academic research.
Now is an ideal time to combine a number of key buzzwords in the field to provide better outcomes for customers and clients according to Mr Davies, who was speaking at WBS London.
He said: "Behavioural decision making, Big Data, technology, social engagement, these are things that on their own have power, but the real power comes from putting all these together – to use technology to deliver solutions that are behaviourally designed and grounded on data.
"I only see it getting bigger and more useful at this point."
However Mr Davies believes to make such a method work in the commercial world, the ideas need to be built into the sales processes, IT systems and business processes and a genuine effort made to implement the key ideas.
"It's not about adding some little veneer on the top, you really have to dig it into the business itself," added Mr Davies. "There is an enormous amount of power, that comes from these ideas that can make a practical difference, but you have to approach it in a practical way."
Discover the current courses available to study at The Shard.
Or, to find out more about Big Data and how WBS is pioneering its use in a number of ways, read more information and view a video on the topic here.