What Desert Island Discs reveals about doctors
15 April 2014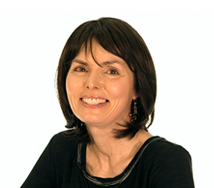 In the UK, medicine consistently tops opinion polls when members of the public are asked about their trust in various professions and occupations. But can you tell how competent a doctor or professional is by the music they listen to?
New research by Ruth McDonald, Professor of Governance and Public Management at Warwick Business School looks at the portrayal of doctors and medical elites when they appear on Desert Island Discs, the weekly BBC Radio 4 show.
Guests on the show, which has been running since 1942, are asked to imagine that they are being cast away on a desert island, accompanied only by eight records, one book and a luxury.
Professor McDonald explains: "By examining interviews with medical professionals from Desert Island Discs it can help us to understand how inequality and social hierarchy is reproduced and maintained over time.
"When the doctors discuss their early lives on the show we can see how their experiences equipped them with what Pierre Bourdieu, the French sociologist, called 'cultural capital'. They usually have elite education and qualifications, and highbrow tastes in the Arts and music. And for Bourdieu musical taste is the real marker of class in society."

Watch this short film to find out more about Professor McDonald's intriguing research.