MSc Finance jumps into Financial Times global top 10
19 June 2017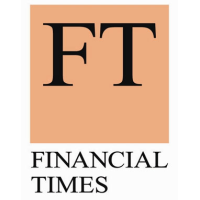 MSc Finance ranked ninth in the world by Financial Times
WBS is the only UK school to be rated in the global top 10
Students see salaries jump 104 per cent three years after graduating
Ranking placed WBS fourth in the world for career progress
Warwick Business School's MSc Finance has risen seven places to be ranked in the world's top 10 and number one in the UK by the Financial Times.
The influential ranking placed the school's finance course eighth in Europe and made it the only UK course in the global top 10.
It also found that students leaving WBS had the third highest salary increase at 104 per cent three years after graduating.
In the 17 criteria measured by the ranking WBS saw its score increase in 13 of them and remain at the same level in the other four.
WBS Dean Andy Lockett, Professor of Strategy and Entrepreneurship, said: "This result is testament to the hard work of staff and students.
"We look to produce students that not only have the knowledge and skills needed to succeed, but graduate curious and open-minded to meet the challenges of a job sector in the midst of a technological revolution.
"It is the capacity to be restless and always striving for excellence that will see them succeed and adapt to an ever-changing landscape.
"Also, the fact that 95 per cent of our students are employed within three months of graduating illustrates how hard our careers services work and how it benefits to have careers staff dedicated to the finance sector."
The school was rated fourth in the world for career progress and the quality of the teaching was also highlighted with 100 per cent of the finance faculty holding a doctorate.
WBS CareersPlus now provide more support and materials to students before they start their Masters course. Some company graduate schemes close shortly after the students begin their studies, so this early assistance helps get the students into suitable roles as soon as possible.
Course directors regularly consult financial institutions like Goldman Sachs, the Bank of England and Merrill Lynch and alumni working in the sector to update content on the MSc Finance, with guest speakers from all areas of the financial services industry brought in to lecture.
The course also has CFA Program Partner status from the CFA Institute giving students excellent preparation for sitting Chartered Financial Analyst exams.
Alex Stremme, Assistant Dean for the MSc Finance, said: "The programme is being worked on and improved all the time and the ranking shows this is paying off.
"The course allows students to explore the concepts and principles around the world deemed integral to global practice.
"Students will leave with the skills and knowledge needed to succeed in a very competitive financial industry, especially as gaining a Masters from WBS will help them stand out from the crowd."
For more details on the Financial Times' MSc Finance rankings click here.