WBS ranked third in the UK for Accounting and Finance
04 October 2019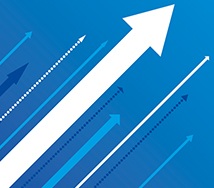 WBS undergraduate courses amoung UK's top five according to The Times
85 per cent of students satisfied with BSc Accounting & Finance
It follows 88 per cent of students satisfied in National Student Survey
Investment in facilities continues after £49 million Sports and Wellness Hub
Warwick Business School's BSc Accounting and Finance course has been ranked third in the UK by The Times and The Sunday Times Good University Guide 2020.
It has also been ranked fifth for Business Studies, which includes the school's BSc International Business (with Languages), BSc International Management and BSc Management courses.
The University of Warwick was ranked 10th overall in the UK out of 131 universities and higher education institutions.
For Accounting and Finance WBS saw 89 per cent of students move into professional jobs or graduate-level study, while 85 per cent of students were satisfied with their experience on the course and 83 per cent satisfied with the teaching quality in a ranking of 102 universities.
For Business Studies 120 universities were ranked by The Times with 86 per cent of WBS students moving into graduate roles or professional jobs after finishing their studies.
Andy Lockett, Dean and Professor of Strategy and Entrepreneurship, said: "This is a great achievement by the school and testament to the hard work of our administrators and the world-class research and teaching we have at the school.
"It comes after another positive National Student Survey, which saw 88 per cent of our students satisfied with their course.
"We strive to give students a truly international and diverse experience, which is intellectually and culturally enriching. We continuously invest in staff and facilities at WBS to improve the student experience, while the University continues to grow the campus with the new £49 million Sports and Wellness Hub recently opening and work continuing on the £21 million refurbishment of the Arts Centre."
The school is consistently ranked in the UK's top 10 for Accounting and Finance and Business Studies by The Guardian and The Times and The Sunday Times Good University Guide and is the third most targeted university nationally by the UK's top 100 graduate employers, according to High Fliers Research.
Sue Newell, Associate Dean for the Undergraduate programme, said: "The ranking reflects the high quality of staff we have and the tremendously ambitious students we continue to attract.
"The school has built great relationships with some of the top employers in the country, which allows our students to secure graduate jobs at a wide range of world-leading companies from JP Morgan and EY to Google, Johnson & Johnson and L'Oreal. A degree from WBS really does provide students with the platform to start their career on the front foot.
"We are constantly looking for ways to improve and have recently invested in an undergraduate PC lab; a dedicated Student Experience and Engagement Manager; a host of new teaching posts and the creation of the new Warwick Business School Teaching Academy."