Business alumni insight: receiving a WBS scholarship
14 December 2018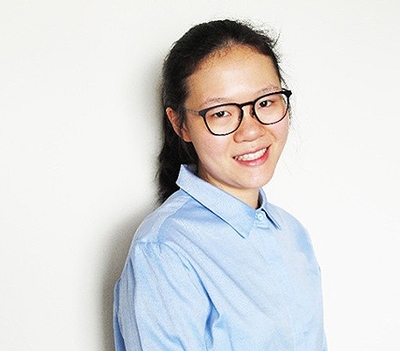 Did you know that Warwick Business School has £2million+ of scholarships available for those applying to study on our MSc courses? We are continually investing in the future and welcome talented candidates from across the globe who are passionate about achieving their full potential, both academically and professionally. You can find out more on our dedicated Scholarships page.
Where could a WBS scholarship take you? In this blog, two of our alumni share how receiving a scholarship helped them at university and beyond.
Tiffany Tivasuradej
MSc Business (Marketing)*, 2015 – 2016
Current job: Digital Engagement Planner, OgilvyOne Worldwide, Bangkok
When I applied to WBS, I was thrilled to be honoured with a scholarship for my past academic achievements. Obviously, receiving the scholarship gave me an opportunity to attend one of the UK's leading business schools reputed for its excellence in both research and teaching. Above all, it provided me with a sense of security at university, and motivated me to continue working hard in my studies whilst maintaining a balanced life during my master's degree.
Beginning my journey at WBS
I thoroughly enjoyed my year-long experience. Aside from the wealth of extracurricular activities, superb teaching facilities and the modernity of the campus, my favourite part about being a student at WBS was the chance to interact with so many students from so many different cultures. Every day felt like not only an educational experience, but also a multicultural adventure. One of my fondest memories of my degree was my Service Marketing module group presentation. I got to work with an energetic and friendly team of nine students from different backgrounds. Together, we managed to synergise our knowledge to craft a very successful presentation on Service Marketing innovation. It was truly an enjoyable and fun project! I don't think that I would have experienced a similar multicultural experience had I chosen to study my master's elsewhere.
Where am I now?
I'm working as a marketing strategist at a globally leading advertising agency in Thailand. On a day-to-day basis, I'm in charge of planning online marketing campaigns and also developing the strategy for customer engagement projects. Given that the agency I work at has offices across multiple countries, I often have to work with individuals from different backgrounds and cultures. Fortunately, my experience at WBS truly helped me to prepare for this, on top of enriching me with a strong background in both business and marketing basics. I firmly believe that where I am today, came about thanks to the opportunity that WBS offered me to study my master's degree. Thank you WBS!
*This course is now known as MSc Business with Marketing
Charles Hope
MSc Business (Consulting)*, 2014 - 2015
Current job: Sales Sector Consultant (Transport), Atos Consulting, London
Beginning my journey at WBS
Having graduated with a Genetics degree at undergraduate level, I joined WBS in 2014 on a scholarship to the MSc Business (Consulting) programme in order to bridge the gap between my scientific skillset and the world of business I aspired to break into. The course was a year in duration, and I have to say it went surprisingly fast. I met a whole new intake of people, from all around the world, who became my friends. Like me they were also armed with the knowledge and skills they needed to take the step up into the incredibly competitive environment that is Business Consulting. Having the scholarship went a long way towards helping fund my studies at WBS, and was an added bonus to what was already a fantastic opportunity.
The range of classes we received were excellent. Everything from Business Strategy, Economics, People and Organisational skills, and Change Management were provided to give a holistic view of what it takes to succeed in the real world. The lecturers were highly educated, but more importantly had the experience in the industry behind them which gave credibility to the knowledge they imparted on us. They were engaging, and left lasting impressions which were crucial to me passing the interview stages, and I still think back on them today in my day to day work life.
Where am I now?
Upon graduating from Warwick, I went into the graduate programme at Atos Consulting, working as a Technology Consultant in Digital Transformation. I then worked on the delivery side with some amazing clients for over two and a half years, primarily working for a client in the Healthcare sector. This was a perfect fit for me as I was able to bring together both parts of my education to allow me to deliver effective results. After completing the Atos graduate scheme, I decided to try my hand at sales, and now work in Business Development for the Atos UK Consulting practice, being the first person in the company to make this move at my current level.
*This course is now known as MSc Business with Consulting.