Finance Student Insight: Reflections from my first term at WBS
22 September 2021
Our MSc student ambassadors reflect on their first term at WBS and how the online learning environment has enabled them to easily adapt to studying online.
Meera Venkateswaran, MSc Business & Finance
In my opinion, your first term will be the most difficult phase of your postgraduate journey. Mine was no exception. The challenges of living away from home for the first time while also balancing the demands of my course has been a rollercoaster ride. Particularly as an international student, moving overseas in the middle of a pandemic and not knowing what to expect was overwhelming, but ever since I set foot on this beautiful campus I fell in love with the place. Warwick has definitely been a home away from home. I live on campus and what I enjoy the most is an evening stroll with my flatmates around the lake or woods and popping into Pret for a quick Mocha and grabbing some food from the trucks at the SU. I have witnessed some breath-taking sunsets around the campus and the university has such beautiful spots to chill, and there are still parts of the campus I am yet to explore.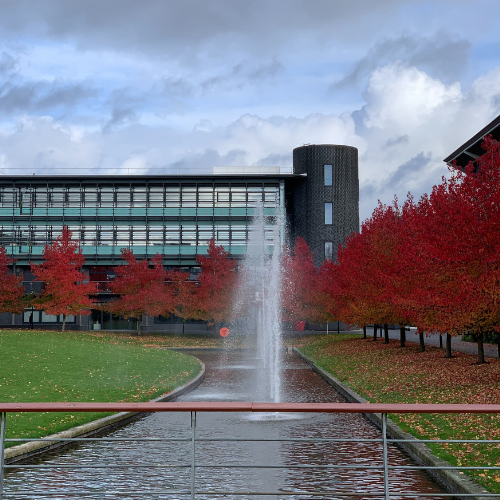 At the start of the year, our cohort of 130 students were split into groups of 25 and we attend face to face seminars at least three times a week. The lectures are online and recorded for future reference. My lecturers have been very supportive and have managed to keep the classes engaging and interactive at all times. The virtual office hours with my lecturers have been very useful to discuss certain topics and has given me the chance to ask questions on a one-to-one basis. It is highly impressive how WBS has invested in new technologies and implemented changes to deliver the exceptional WBS experience without any compromise despite most of the learning being delivered online due to the COVID-19 pandemic.
My first term was all about juggling between classes, career events, academic workshops and job applications. The CareersPlus team at WBS have been very supportive throughout this journey. They have helped me to tailor my CV and covering letters to ensure my applications stand out as well as helping me prepare for interviews. The CareersPlus team have also organised lots of online events, with an event taking place almost everyday. All the sessions are fun and informative and students get the opportunity to hear from high profile employers and interact with them too.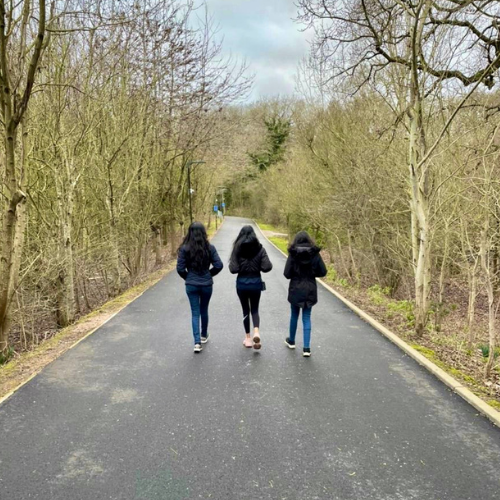 Looking back at how fast my first term has flown by, it has certainly been quite hectic. Handling four quantitative heavy modules was quite a challenge, and having to balance online tests and exams really tested my time management skills. I must admit I found adjusting to online exams very hard at first. Along with learning to manage the rigorous workload for my MSc course, WBS has helped me to my time and stress management skills. I strongly believe that a good postgraduate experience should include an equal balance of studying and fun.
I found my MSc course to be a steep learning curve, as I have learned a lot of new life skills like managing finances and most importantly time management along with the technical skills associated with my course. On a personal note, it is completely normal to fall down, it is normal to lose track of things, if there is one thing that I have learned it is that you can always pick yourself up. The Wellbeing Support Services at Warwick are always available in case you need any additional support and they will help to ensure you feel at home.
Reflecting on my experience at WBS so far, I have met some phenomenal people, made meaningful friendships and some amazing memories that I will cherish forever. Everyday provides me with the opportunity to learn something new, and embracing these opportunities has helped me to prepare for any challenge that comes my way. Even though I will only be studying here for 12 months, my WBS experience will last a lifetime.
Dagmar Gomes, MSc Accounting & Finance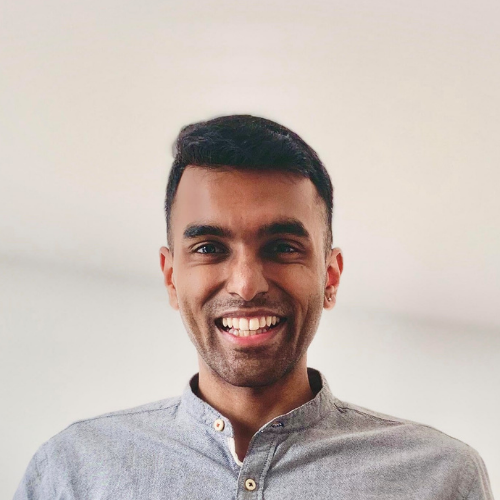 Arriving in the UK in the middle of September, I was readily anticipating and bursting with excitement for the start of my first semester at Warwick. Coming from Macau, a small city located in the South of China which was COVID free for over 200 days, I was anxious about what life would be like back here in the UK. Thoughts like; what would my university experience be like, would I be able to socialise/meet my course mates, how would I cope academically, would often pop up in my head, and a slight feeling of uncertainty started to grow. Reflecting on my first term at WBS here are a few things that I think prospective students may find useful to know.
Academically
My first term at WBS was fully online due to the fact that COVID-19 cases were rising across the UK there was a nationwide lockdown from November till December. As I am a postgraduate student, I have to rely more on self-study so I would say that having a fully online mode of teaching wasn't that detrimental to me academically. With that being said, I sometimes found it tough to focus with having various things to distract me at home. However, having lessons online can be very beneficial in terms of cost and time management, as you don't need to travel into campus and can have the lesson from the comfort of your bedroom. In terms of learning, there are still online office hours allocated to students where you can contact the teaching staff. I also found the Masters Programme Team to be very proactive and prompt with their replies solving any queries that I had in a timely manner, which I found to be essential due to the lack of contact in-person.
Social life
Having an active social life and participating and engaging is undoubtedly one of the most important factors of student satisfaction and student life. Being quite an outgoing and interactive person myself, going through a whole term without being able to see any of my course mates and not being able to socialise nor interact was indeed quite a big change, an unprecedented one to say the least. However, with most of the seminars being rather interactive in the form of breakout groups, and some modules requiring group projects, this promoted more interaction and allowed me to get to know my classmates. The biggest drawback would have to be the limitations of accessibility, and the personal touch that a student should be able to experience is somewhat 'lost', which is a rather significant dealbreaker when it comes to having a social life.
Personal reflections
What has got me through the lockdowns so far has been the social support that I had received from friends and family back home. I cannot stress the importance of communication and reaching out to your loved ones in times like these, where a phone call or a form of relaxation by talking to friends can be a really gamechanger when it comes to staying happy, which has a big role in your productivity and well-being!
Of course, you can always refer to the university's Wellbeing Support Services if you are looking for one-to-one support. Having to adjust to studying at home in a completely new and different way was a rather steep learning curve for me when I first started my MSc course. On the one hand, I felt like doing a course online is not what I initially expected when I applied to WBS, however on the other hand my experience so far has allowed me to embrace a challenge that has allowed me to learn more not only academically but also about myself. I know that the tough times will pass and we will be able to return to normality soon.
Discover more about our range of Postgraduate Business courses.