Life at WBS as a postgraduate student: what to expect and how to prepare
08 June 2021
Our MSc ambassadors share their top tips on how to prepare for your MSc and what to expect when starting your MSc course, as well as discussing the key differences between undergraduate and postgraduate study.
Kenneth Owasu Malle, MSc Finance
The life of a postgraduate student is akin to that of a fast-paced full-time job in any industry. The first two weeks are quite exciting as you get to meet different people from various countries and have the perfect opportunity to make new friends. After the merriment of the first two weeks, the real academic work begins with individual assignments, group projects and exams being set. This period is crucial and it is important to make sure you are organised and prepared for the workload.
To succeed during this very busy and challenging journey ahead, I have listed a few tips that I found useful when starting my MSc course. Firstly, time management is extremely important. It sounds like a cliché; however, it is worth repeating a thousand times. At a certain point, you could be overwhelmed by the amount of work and the deadlines, and the best way to overcome this is by setting yourself daily objectives in relation to the deliverables of the week. It is easy to set these targets, however, achieving them can be tough so make sure you remain focused on one task at a time.
Secondly, be open. Learn to speak to friends about challenges as well as gains. There is a high probability that they are experiencing the same issues as you and will be happy to share any tips or advice they have. Lastly, sleep management is necessary. It is essential you rest well to face the tasks of the next day. Without a well thought out daily plan, you will become a victim of bizarre sleep schedules which will affect your health.
Despite the challenging journey of pursuing an MSc, both WBS and the central university have a variety of programmes, events and activities to help students, and there is also the dedicated Wellbeing Support Services team who are always available to provide support. With proper planning and preparation, life as a postgraduate student is fun!
Leila Shora, MSc Business with Marketing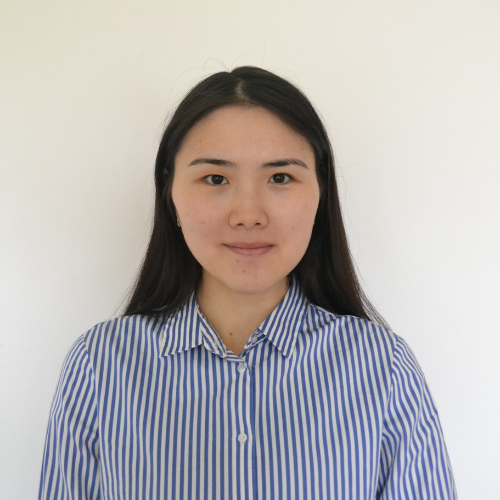 My first top on how to prepare for your MSc course is to spend some time practising your academic writing skills, especially if you are a non-native English speaker. Although WBS provides an academic writing module without charge, I would strongly suggest spending time on improving the writing skills before the start of your course in order not to lose precious time later.
In addition to this independent study is a key component of any MSc course, and I cannot stress enough how important independent study is. Self-management is critical to successful learning, so there is not much time to slack. Lectures are designed to provide you with the key knowledge and skills of the subject you are studying, and assignments are designed to demonstrate your level of understanding. I recommend that you complete as much independent reading and research as you can to ensure you are fully competent with your understanding of each subject.
Another point to consider when preparing for your MSc is your mindset. Since you will only be studying for one-year, full-time, making sure you carefully plan for your year ahead is key. While each student's ability and speed of absorbing information may vary, even the highest performing students can burn out. Therefore I recommend that you start your MSc journey with the right mindset and understand that your course is a marathon and not a sprint!
When you start your MSc make sure you make the most of all the opportunities available to you including extracurricular activities. Even before you start you can find out about all the sports club, societies and volunteering opportunities that will be available to you. During your MSc course the number of opportunities will only increase with various careers events, workshops and seminars available to you as well, so make sure you keep an eye on what is happening every week to make sure you don't miss out.
Finally, the amount of additional support available to students is incredible and I would definitely recommend that future students take advantage of this. From contacting your academic tutor to accessing the Wellbeing and Support Services, you can access any assistance that you feel you need.
Xinyue Guo, MSc Business with Operations Management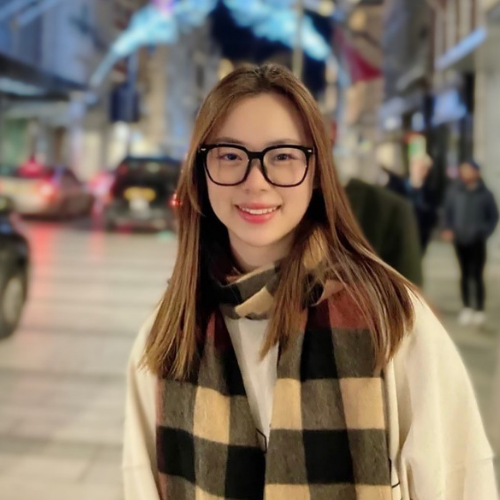 My first top tip on how to prepare for your MSc would be to start with an internet search. If you are an international student I would recommend that you conduct some research about the UK to find out more about the culture so that you are better prepared to adapt to life in the UK if you decide to study here. In addition to this, the weather in the UK can be quite unpredictable, so I highly recommend that you bring some warm clothes and an umbrella with you. In terms of preparing for your MSc course, you can often reach out to other students via WhatsApp or WeChat to connect and help you to make new friends before you arrive on campus.
When starting your MSc, both WBS and the University of Warwick host many events, and these events provide a great opportunity for you to gain interesting knowledge and meet new people from different backgrounds. The CareersPlus team also provide many useful and practical resources to help students enhance their employability skills, they also provide individual appointments where you can get advice about career planning as well as practising interview techniques.
Finally, you must be prepared that your MSc course is going to be quite different from your undergraduate course. A postgraduate degree is a level up from an undergraduate degree therefore the depth and complexity of the course work will be higher. I would recommend that future students conduct a good amount of research and reading as the modules within your MSc course are more complex.
Discover more about postgraduate study at Warwick Business School.