Making the most of WBS CareersPlus
24 February 2020
Would you like to know more about the WBS CareersPlus team? Our MSc ambassadors share their top tips on how to make to the most of the dedicated careers team who are exclusively available for WBS students.
Jinchen Liu, MSc Financial Mathematics (now titled MSc Mathematical Finance)
WBS CareersPlus is a careers service especially designed for WBS students, providing us with guidance and support when transitioning from university to full-time employment. The CareersPlus team organise lots of careers events throughout the year including webinars, one-to-one career consulting appointments, employer fairs and the opportunity to meet with industry leaders.
Personally, I find it very inspiring when attending guest lectures where I am able to learn so much from industry experts and find out about their life stories. Last term I attended an event with the founder of Monzo, and next month Tony Buffin, the CEO of Holland and Barrett, will be visiting WBS to talk about his industry experience. Attending these type of events always fills me with confidence and energy for initiating my own start-up. Luckily, WBS is very supportive of this, and runs entrepreneurship drop-in clinics every term, providing lots of guidance and support on starting your own business venture.
In addition to this, the CareersPlus team can connect you with an amazing alumni network where you can meet past students who are working in every possible industry. I also make sure I register for the Financial Market webinar which is held every Friday afternoon, where I can learn more about the global financial market. The Marketing Insight Series (MiS) runs alongside the CareersPlus team at WBS and aims to bridge the gap between academia and industry. MiS hosts a range of events from industry speaker sessions, skills workshops, student challenges and a Marketing Festival. Even though I am not studying a marketing-specific course, I like attending these events as it is a great way to meet new people and learn more about other industries. Overall I believe that with the support of the CareersPlus team I have a better opportunity of progressing my career in the finance industry.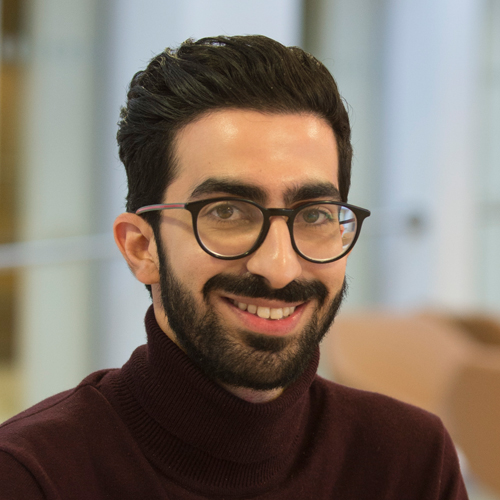 Lefteris Christou, MSc Marketing & Strategy
As you can probably tell by my course, I am keen on the world of marketing, branding and customer experience. During my first term I have had interviews with incredible companies based in the UK – Microsoft at Reading but in Europe as well – Nike HQ in the Netherlands. I attribute a large amount of my success in securing these interviews to the WBS CareersPlus team and the Warwick Careers Service. Without their help, those opportunities would not be possible. Although it may seem a bit daunting to start applying for jobs while studying an intense postgraduate course, the CareersPlus team help to make it an enjoyable experience.
I started speaking to the CareersPlus team in early August before I started my postgraduate course. The wealth of resources available on the CareersPlus website is invaluable and I was able to participate in numerous webinars to speak to members of the CareersPlus team in real-time and get an immediate response to my questions before I started at WBS. When I arrived on campus I had multiple one-to-one sessions and attended various workshops with the careers coaches to help review my CV and tailor it to my job applications. The support the team gave me improved my approach when applying for jobs almost immediately, and having someone to practice interview questions with really helped to increase my confidence.
I also relished the opportunity to attend numerous career fairs organised by the CareersPlus team where I was able to network with companies and alumni to gather information and support. In October last year, I attended the Business, Finance and Consultancy Fair which was a really dynamic and informative event. The event provided me with great opportunities to network with employers from many different sectors and gave me the chance to discuss different career ideas. My best advice to current and prospective students would be to grab as many opportunities as possible that come your way through the brilliant CareersPlus team.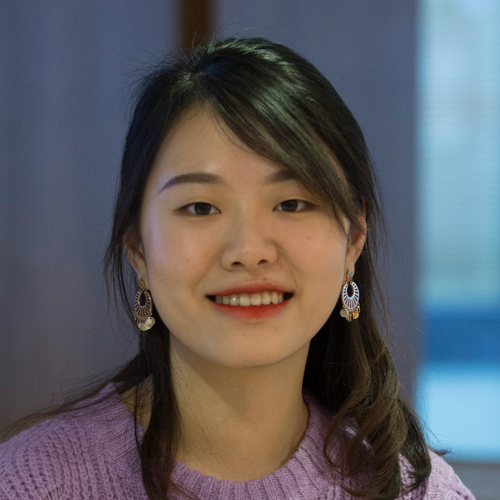 Pan Jing, MSc Business with Accounting & Finance
WBS CareersPlus provides useful support and guidance when applying for jobs so students are able to clearly understand the whole job application process, and what employers are looking for you to demonstrate in your application. At the beginning of term, I attended skills sessions to improve my CV and cover letter writing skills as well as working on my interview skills. When reviewing my CV the CareersPlus team provided me with access to an online professional platform called VMock which is available to all WBS students. VMock checks and scores your CV, enabling you to focus on where you can make improvements. In addition to this, I have also had one-to-one sessions with the careers coaches which have been really useful in helping me understand my future career path.
The CareersPlus team also host a wide range of careers events for students throughout the year such as; careers workshops, employer presentations, careers fairs and skills sessions. During the careers fairs, the CareersPlus team invite lots of different high-profile employers from many different industry sectors giving students the opportunity to gather valuable information and network with potential employers. For Chinese students, the CareersPlus team organise a Warwick-China Careers Fair and a joint UK University China Careers Fair in Shanghai, enabling students to meet both and UK and Chinese employers for students.
I have also attended a mock assessment centre organised by the CareersPlus team where I had the opportunity to practice the group discussions which often feature as part of an assessment centre when applying for jobs. The careers coaches observed my performance during the mock assessment centre and were able to give me individual feedback and useful suggestions about how I could improve. After attending the mock assessment centre I felt more confident to directly apply what I had learned in future real-life interviews. I believe that the CareersPlus service at WBS has enabled me to fully prepare for future job interviews, and the service they are able to offer is one of the most valuable resources available at WBS.
All of our MSc students can get access to our bespoke CareersPlus support, including one-to-one sessions, workshops, CV advice, and much more.