Management alumni insight: how a WBS scholarship helped me
05 December 2018
Warwick Business School is continually investing in the future and we welcome talented candidates from across the globe who are passionate about achieving their full potential, both academically and professionally. That's why we have £2million+ of scholarships available to those applying to study on one of our MSc courses. You can find out more on our dedicated Scholarships page.
Where could a WBS scholarship take you? In this blog three of our Management alumni share how receiving a WBS scholarship helped them at university and beyond.
Kristina Lilleõis
MSc Marketing & Strategy, 2012 - 2013
Co-founder & CCO, Scoro, Tallinn
Beginning my journey at WBS
I studied at Warwick Business School in 2012-2013 and graduated in January 2014. My time at WBS went by extremely quickly - probably because we had so much to work on, to read and to learn. And it was exciting and interesting being together with like-minded people. I remember the contrast I felt with my Bachelor's degree - while during my BSc it seemed that people just wanted to move away from home and party, at WBS pretty much my entire course worked really hard to get good grades. I received a WBS scholarship and I guess I felt that I should go the extra mile to justify the scholarship. It paid off as I graduated with Distinction! I really believe that spending a full year working and learning side by side with smart and dedicated people prepares you to work hard later in life and reach for high standards not only in your own but also in your team's work.
Where am I now?
After graduating I moved back to my home country, Estonia, and co-funded an IT startup called Scoro. Scoro is SaaS software that allows companies to manage their team, projects, sales and reports all in one place. Scoro is venture capital backed and is currently a growing team of 60 distributed between offices in New York and Tallinn. In my everyday work, I need to be strong-willed yet emphatic, make long-term strategic plans yet be able to deal with crises, be driven to push my own initiatives yet motivate my team to reach our mutual goals. For most of those skills and qualities, I got a great foundation from WBS as the programme really encourages you to develop a variety of different skills and to work with people from different cultural backgrounds. Overall, the WBS experience definitely gave me the confidence to reach for high goals and so far it has really paid off.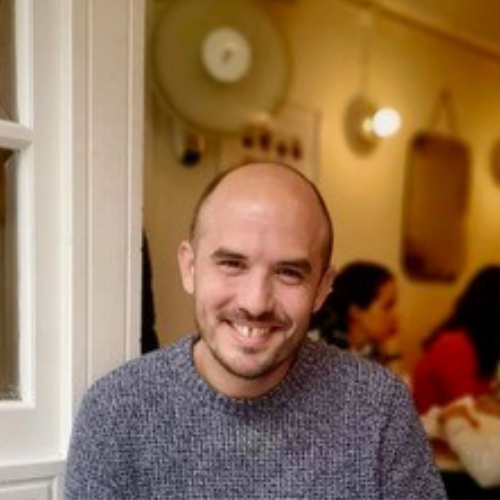 George Rempis
MSc Human Resource Management & Employment Relations, 2015 – 2016
HR Administrator, TMF Group, London
Beginning my journey at WBS
The Merit Based Scholarship which WBS offered me gave me the chance to study in one of the best business schools in the UK. It supported me financially to undertake an MSc programme in Human Resources and Employment Relations which every year is ranked one of the best in Europe. Furthermore, being awarded such a scholarship is always a privilege and such an achievement is always appreciated by people from your personal and professional environment. I still remember the day when I opened the envelope and read the letter; I felt so happy and proud!
Being an alumni of WBS always helps you to stand out. Friends ask you about the campus, the programme and the life there. Employers appreciate you and the skills which you have acquired during your studies. My year at WBS was an amazing experience. I made good friends, I met great lecturers and researchers, and the programme helped me to further develop my HR knowledge and gave me the chance to be a member of a multicultural and creative environment. It was a year when I worked hard studying, learning new things and trying to meet demanding deadlines. Simultaneously I had fun working together with my coursemates on group projects, studying together in the library and the study areas of WBS and of course hanging out with good friends after a long day at the uni.
Where am I now?
Currently I am based in London and I am working as an HR Administrator for the UK and Ireland population of TMF-Group. It is a great opportunity to work in an Internal HR team within the fast-paced and demanding environment of a multinational business services provider.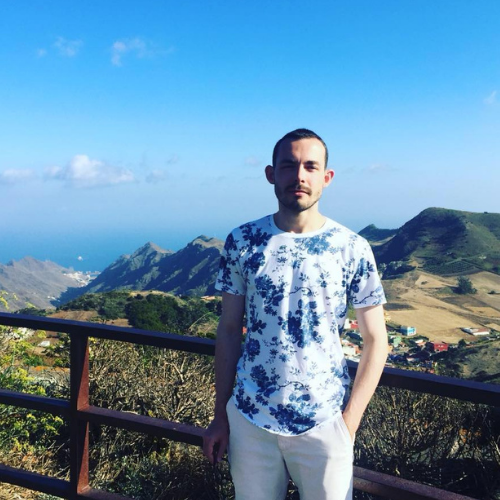 Robert Kozlowski
MSc Management, 2014 - 2016
Commercial Graduate Trainee, Rolls Royce, Washington DC Area
Beginning my journey at WBS
My thoughts wander back to my time at WBS quite often as it's always interesting to stop and reflect how far I've come, what learning I'm applying, and where I can go in the future thanks to WBS. My time as an MSc Management student was quite intense, but that's the beauty of the postgraduate courses – comprehensive learning in the compressed amount of time. Warwick boasts about having a huge network of societies and clubs that you can join and this is completely justified! All of the extracurricular activities I took part in (mainly related to consulting) helped me by developing skills such as leadership and management, presentation and finance to mention just a few. At the same time the friendships that I developed have become my valuable network. Studying at WBS was the time of my life!
All of that was made easier and more achievable because I was very fortunate to be offered a WBS scholarship. It allowed me to focus on my studies and job hunting more instead of worrying about the cost of education so much. With such significant focus on mental health and wellbeing nowadays, I'm sure everybody can appreciate how much stress one goes through during the job application period (not to mention the exams !) and how much easier it gets when one of the biggest stress drivers – cost of education – is more manageable.
Where am I now?
In terms of what has happened to me since graduation, I had quite an interesting few years. Straight after graduation, I had a one-year stint at KPMG as a consultant where I worked on Robotic Process Automation and then I moved on in pursuit of more internationally diverse experiences at Rolls-Royce plc in their commercial division. As a result of that change, I was given the chance to work in the Washington D.C. office, serving American customers. I love it!