Management Student Insight: Reflections from my first term at WBS
23 August 2021
Our MSc student ambassadors reflect on their first term at WBS and how the online learning environment has enabled them to easily adapt to studying online.
Shanshan Tong, MSc Management
When I first heard that all the lectures for the first term were going to be online, I was a little concerned, not about the quality of education but about the fact that I would not be able to make the most of my university experience due to the impact of COVID-19. However, after arriving on campus, while the lectures were insightful what I enjoyed the most were the in-person seminars dedicated to discussions and case studies. This gave me the opportunity to meet some of my cohort face to face. Moreover, due to the restrictions imposed due to COVID-19, socialising became more difficult. However, my lovely flatmates and I formed a 'social bubble' and lockdown became a lot more enjoyable than I first thought. Even though we are all from different cultures, different backgrounds and with varied talents we had fun celebrating holidays together and enjoy games organised by Warwick Present.
In addition to this, returning to campus for my postgraduate studies helped me to gain a balance between my work and social life and encouraged me to think more about my future. I had time to work on myself and I have been engaging in daily online workouts which are a great way for me to take a break from my studies. I have found that my first term enabled me to experience a period of reflection and adjustment. In term two I am looking forward to working with the CareersPlus team to gain advice and guidance on my future career goals. As someone who joined WBS with previous work experience, the MSc Management course has helped me to develop a framework based on what I have learned from the past while also providing me with new skills and knowledge. During my first term, I learned about strategic analysis and financial management which has helped me to expand my knowledge and broaden my horizons for my future career.
Fuhad Ogunsanya, MSc International Business
The anxiety of starting my postgraduate journey at WBS during such an unprecedented time almost overshadowed my emotions. However, the level of support I received from the WBS programme team and my fellow coursemates during my first term cannot be underestimated and helped me to feel a lot more at ease in my new surroundings. I also discovered that almost everyone had the same challenge, which made it a lot easier to relate and assist one another. Additionally, despite the implications of the pandemic, I have enjoyed the quality of the online delivery and the teaching styles. The seminars are what I regularly look forward to because it gives me an opportunity to network, brainstorm and engage with individuals in my cohort who come from a wide range of diverse backgrounds.
By virtue of the nature of my course and having to regularly interact with my coursemates, I have developed a high level of multicultural intelligence skills. In Term 1 my group consisted of 7 people from 5 different countries - Malaysia, Nigeria, China, Greece, and India. Collaborating with my coursemates has definitely broadened my perspective of life and increased my network of friends. Besides discussing our studies, we sometimes talk about our aspirations and views on topics in the international world of business such as politics, sports, and technology which enables us to learn new knowledge from one another.
Before coming to WBS, I was worried about being able to cope with the intensity of an MSc course, particularly during a pandemic. However, to my surprise, the support I garnered was overwhelming. At every level within the University of Warwick and WBS, I discovered that I was able to fully adapt in a very short time and with ease. I have fully adjusted to the weather conditions – it gets dark a lot earlier in the day compared to my home country (Nigeria) – and I have enjoyed the experience of other cultural differences.
Xinyi Xu, MSc Marketing and Strategy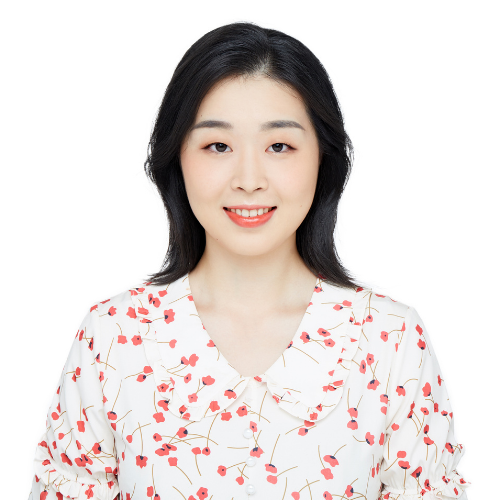 The year 2020 was undoubtedly an unusual year due to the pandemic. After receiving my offer from WBS, I carefully considered the situation in relation to the COVID-19 pandemic and the impact that it may have on my short-term plans. After some careful consideration, I decided to accept my offer and come to the UK to begin my studies.
This is the first time that I have joined a higher education institution in a foreign country and everything is completely new to me. From the breathtaking views on campus to a totally different way of studying and working with a diverse range of students from different countries, I have learned so much already. During the first half of term, I participated in the P&G Business Case Challenge 2020, where participant groups had to develop sales initiatives to boost the sales of Oral B in the UK. The whole process was very insightful and fun because I was able to work with a variety of students who were studying different courses to me, meaning that we could all contribute to the project from different perspectives. My teammates were also from different cultures and we all had to learn to discuss our differences in opinions while respecting each other's different ways of thinking. This cross-culture teamwork experience also set an important foundation for my group assignments later in term 1 and I can proudly say that as a group we achieved very good results for these assignments.
It is a pity that I was not able to spend so much time on campus during my first term or meet as many of my classmates in person due to the impact of the pandemic, but I have learned to work on myself and I have discovered more about my potential. I am capable of working smoothly with teammates and delivering high-quality projects. I have learned to manage my time and create a good balance between my studies and social life. In summary, I will always cherish my first term at WBS and I am so glad that I have had the opportunity to change and improve myself.
Arthur Ip, MSc Marketing & Strategy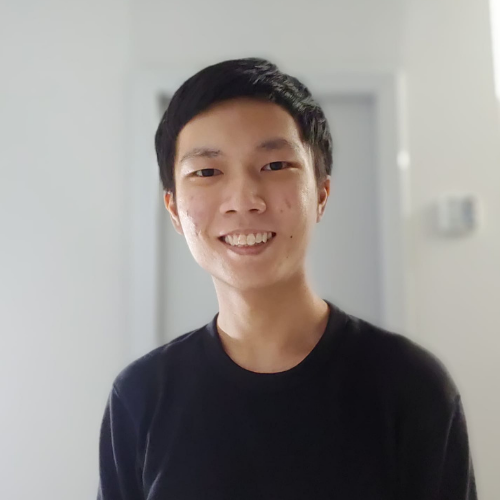 I am Arthur from Hong Kong, currently studying MSc Marketing & Strategy. Studying this course at WBS has been an excellent opportunity for me to meet an international cohort as well as receiving a high quality and reputable education.
The blended learning approach adopted by WBS due to the implications of COVID-19 has allowed students to really engage with the module content in a safe environment. The course has been enjoyable due to the opportunity for face-to-face interactions with professors and tutors. As soon as I started at WBS it was evident that the business school had invested a huge amount of effort in keeping students safe. The new online platform that was introduced was easy to use and the teaching staff were approachable and understanding. Overall, the learning environment was well thought-out, thorough, supportive, and intellectually stimulating, resulting in an enjoyable student experience.
During my first term of the course, I was introduced to a variety of hard and soft skills. One new hard skill I developed was the R programming language used for business analytics. This particular module guided us through various methods of analytics and was easy to understand. There were also application opportunities, which allowed us to gain insight and experience in programming.
Through meeting and learning from the diverse cohort on my course I was able to interact with classmates from a range of diverse backgrounds and gain an insight into different perspectives which has been a real advantage of studying at WBS. Group work and team skills are crucial elements that are integrated into the course and engaging in these types of activities have given me numerous opportunities to develop my leadership skills and initiative. Whilst my communication skills are far from mature, I am slowly overcoming my lack of confidence and learning more about my growth potential. No matter the circumstance, I feel that the University of Warwick and WBS have been very supportive and continue to offer an extensive range of services for students even in these unprecedented times.
Discover more about our range of postgraduate management courses.