Mariia's story: My approach to studying during my MSc year
24 March 2021
Our MSc Business with Marketing student ambassador, Mariia shares her approach to balancing study, exercise, and socialising during her MSc year.
My name is Mariia and I am currently studying MSc Business with Marketing at Warwick Business School. In this blog, I will shed some light on my typical day on my MSc course which has been impacted by the global pandemic.
I studied my undergraduate degree at the University of Warwick and during my final year, the COVID-19 pandemic was only in its early stages and largely did not affect my learning experience. The only difference I found was that I had to complete my exams remotely. Therefore, I did not know what to expect from my MSc course when I received an offer from WBS. Nonetheless, I felt excited and could not wait to start a new academic chapter in my life.
Getting out and about near my accommodation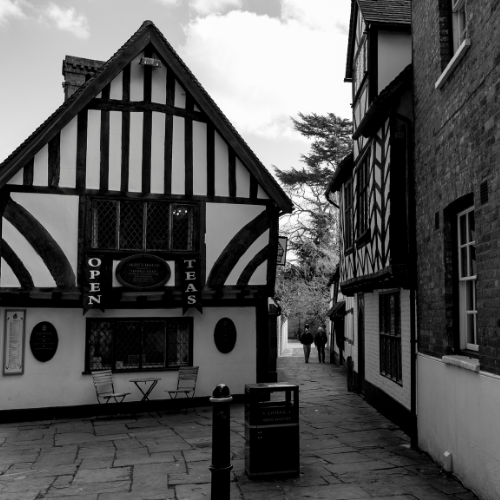 Having stayed at Warwick for some time, I knew my way around campus and I decided I wanted to stay in a nearby town rather than on campus, as I thought this would enable me to explore the surrounding areas. With the COVID-19 restrictions limiting travel, I decided to switch to cycling and cycled to the nearby areas of Stratford and Warwick from my accommodation in Leamington.
Setting up a routine around the 1+1+1 learning approach
My day usually starts quite early due to the fact that during my first and second term mostly all my lectures have started at 9:00am. I found that starting my day early allows me to organise my day productively. One of the benefits of learning in a new virtual world is listening to the lecture in the comfort of my own room and not having to commute to campus.
Due to the implication of COVID-19, WBS has implemented a '1+1+1' learning methodology as a reaction to the new reality, so now my learning is split into three parts:
Part 1 corresponds to asynchronous material which is usually pre-recorded videos and relevant student book chapters. Depending on the lecturer, the asynchronous part normally corresponds to theoretical knowledge and then during the live lecture interactive discussions will take place and we work on analysing cases.
Part 2 relates to being prepared and asking questions to clarify your understanding. I prepare for this part by reviewing the material before each live lecture. During the live lectures, the lecturers try to make them as interactive as possible by setting up polls, utilising the chat box function, and asking students to raise their hands virtually and speak up.
Part 3 stands for a one hour seminar which you are usually asked to prepare for by reading the case study in advance and coming up with some questions to ask during the seminar. For one of my modules, the lecturer uses a platform where you can upload your solutions the case study you are working on as well as commenting on the work of your classmates which helps you to learn from them as well.
Planning my week in advance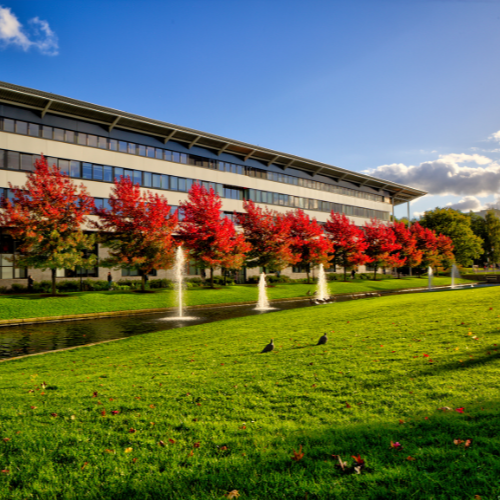 I have found that the main difference between undergraduate and postgraduate study is the number of academic articles to read, widening your knowledge beyond lectures and textbooks. Therefore, this year in particular I found it very motivational to plan my week in advance by writing each of my tasks down. Achieving small goals such as ticking off each of my tasks daily gives me an additional feeling of accomplishment and helps not to lose the focus.
Since studying from home I have found it even more important to take regular breaks and go for explorational walks. I also have enjoyed playing tennis and going to the gym to workout as and when I have been allowed due to the restrictions. Student mental health is a high priority for the business school and the wider university and it is reassuring that you can always reach out to professionals and talk to them about what is concerning you, especially during this time of high uncertainty.
Interacting with the WBS and University of Warwick communities
The biggest advantage of WBS and the University of Warwick is the community and this is something that attracted me to apply as I enjoy meeting new people who share similar hobbies and passions to me. The impact of COVID-19 has made it harder to meet people however societies are still running virtually so you still have the opportunity to engage with people in this way. So here it is my typical day as an MSc student at WBS. From preparing for online lectures, reading research articles and making new friends I have really enjoyed my experience at WBS so far.
Discover more about Mariia's course and our range of postgraduate courses.