Pursuing my MSc during a pandemic: Geetha's experience
27 April 2021
MSc Management ambassador, Geetha shares her unique experience of being able to pursue her postgraduate course during a pandemic.
From tiers and local restrictions to lockdowns, as a WBS student, I can say that the first two terms of my MSc have been no less than a rollercoaster ride. However, I am proud of the fact that I am able to pursue my masters during a pandemic. With WBS ranked 1st in the world for their online MBA this definitely showed their ability to deliver world-class learning online, and I am having an insightful year studying for my postgraduate degree so far. WBS adopted a blended learning approach (1+1+1) which involves seminars being conducted offline in small groups.
Preparing to study MSc Management
Pursuing my MSc Management course was something that I had been looking forward to for a very long time, but at the same time, it made me very anxious as I hail from a purely technical background. Keeping this in mind, I was more aware of what was to come during my course by joining the Student Experience Webinars conducted by WBS, as well as interacting with current students via live chats. The information I gained during these sessions helped me when I completed a couple of beginner courses from Coursera and EDX before I started my studies at WBS.
WBS also provided refresher materials for quants and finance documents which helped me to refresh my knowledge before starting my course. Since receiving my offer to study at WBS, the business school has been in constant contact with students updating us with the latest social distancing measures and details of the online delivery of our lectures which has been very reassuring and definitely made me feel less anxious about coming to university particularly as an international student.
Settling into campus as an international student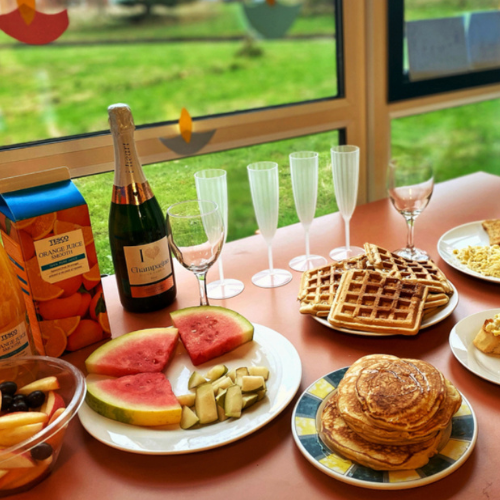 Coming to the UK as an international student meant leaving the comfort of my own home to start my new journey at WBS which was quite scary. However, when I saw the WBS building for the very first time I immediately felt a surge of happiness. The lush greenery, the calmness of the lake and the cool autumn breeze left me in awe. Due to COVID-19, I felt it was much safer and convenient for me to stay in on-campus accommodation. I was really pleased that my flatmates were all from different backgrounds, and to beat our boredom during the subsequent lockdowns we organised multiple flat brunches and dinners to keep ourselves entertained. Additionally, being interested in photography, I decided to join Photosoc which was a great way to explore my surrounds and take some interesting photos. Due to my course only being for one year it was a little unsettling to not experience Fresher's Week and Welcome Week which are a key highlight of any student's university experience. However, the university did manage to perform Welcome Week virtually which was genuinely exciting.
Making the move from undergraduate to postgraduate study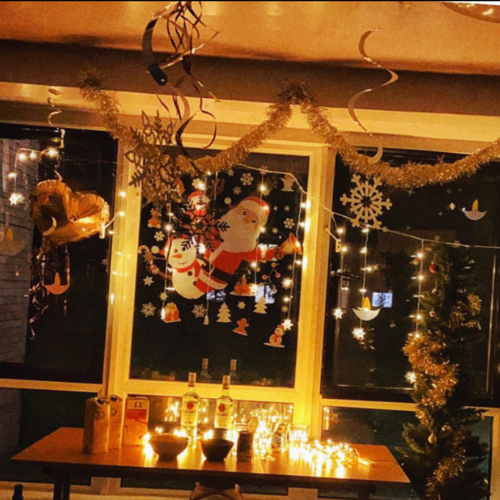 A noteworthy difference from my undergraduate degree, which I studied for in India, is the delivery of teaching, as each of the modules enhances you to think out of the box. I am also an SSLC representative for my course and I can vouch for the fact that the module leaders are open-minded to learn from students and are extremely accepting towards new approaches. As our lectures are all run online, we have an online forum where we discuss each module; this forum enables an open discussion and has helped me to build relationships with my course mates. My course so far has been intellectually stimulating and has encouraged me to think more critically with regards to solving problems. Even though the course has been challenging at times, and I have had to learn to adapt to a different culture of education, I feel without a doubt I made the right decision to join WBS.
My experience so far at WBS has been very exciting and intuitive. Studying at such a reputable institution has and will continue to open doors for me such as being able to meet and learn from business professionals and build strong professional networks for my future career.
Discover more about life as an MSc student at Warwick Business School.