Tips for an enriching WBS experience
24 August 2022
MSc Business Analytics student Medha shares the best ways to make the most out of your one year master's degree.
Starting a master's degree can be daunting and overwhelming, but it is perfectly normal to feel this way. Every student has several questions in mind to be able to make the most of their year. Having been in the same shoes as yours last year, here are a few tips that can help you to have a joyful and enriching experience at WBS.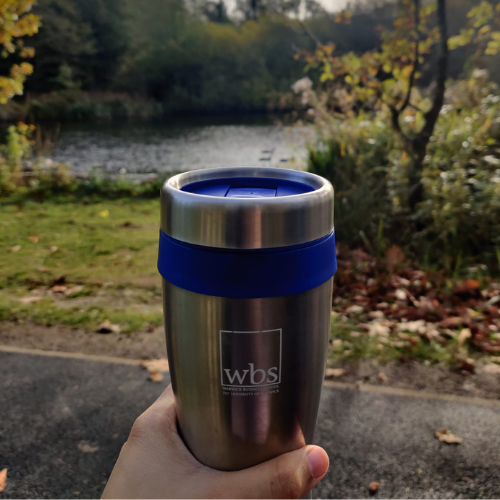 Be proactive and prepare in advance
It is extremely important to set your expectations right before starting your master's degree at WBS. Make sure you look at the curriculum and the course structure thoroughly before starting the course. The MSc courses at WBS are generally quite rigorous. Reach out to the current students of the course you opted for beforehand to learn about the prerequisites of the course, gain better insights into the electives offered, exchange program opportunities and the best time to apply for jobs. Keep an eye out for the 'Meet and Engage' online events or any 'Open Days' organised by WBS to speak to the current students and clear any doubts you have regarding accommodations, part-time opportunities, best places to study on campus, networking events, and extracurricular activities, etc. Active research like this will help you prepare mentally and enable you to start with the right frame of mind.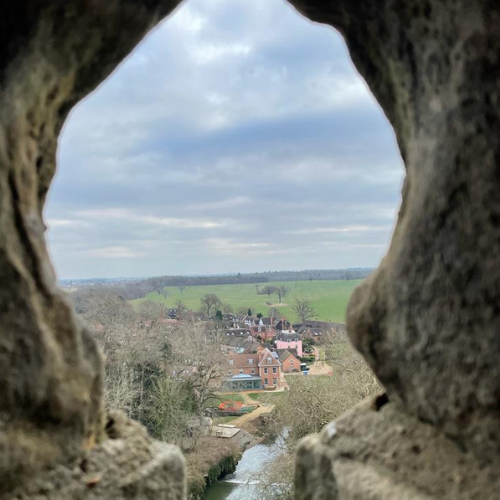 Manage your time well
Managing your time well is the key to success in a master's degree at WBS. Build a timetable/to-do list for yourself. My to-do list usually comprised time for self-study, household chores, networking and job preparation along with classes. But I always took some time out for myself as well to relax and breathe through which I feel is equally important. Striking through each task from my list kept me going throughout the day. In a nutshell, my advice is to set realistic achievable goals and revise your plan every day.
Career goals
Every student aspires for a great professional career after a master's degree. To increase your chances of getting a great job, apply for jobs in a structured way. The best way I found to do so is by creating an excel sheet comprising details of the jobs you aspire to apply for. This will enable to you keep a track of the jobs and eliminate the chances of missing a deadline. Make the best use of the resources provided by WBS such as CaseCoach for mastering case studies, StrataScratch to attempt company-specific interview questions and many more. Consistency is the key and dedicating just half hour every day for job preparation worked for me really well and helped me land a great job.
Connect with the Careers team of WBS
To get help in building a stronger CV or gain some top tips on job hunting and the application process or anything that can boost your overall career advancement, the CareersPlus team at WBS is the solution. I have connected with them on an ongoing basis to get their advice and tips for my job interviews which always helped me perform better. I highly recommend getting in touch with the CareersPlus team regularly to clarify any doubts regarding job applications, or to simply build a stronger profile to help you achieve your career aspirations.
Networking
Networking can go a long way. It can prove to be life-changing for some and is a skill I wish I knew before starting my course. I learnt the art of networking through the seminars organised by WBS and from my peers. The best way to expand your network is to reach out to professionals on LinkedIn. Engage and build a connection with them gradually. Try to learn from their experiences and then courteously put forward your interest to work in the same organisation. During the networking events organized by WBS, I used to note down the name of the speakers that inspired me the most and then reached out to them on LinkedIn to build a personal connection with them.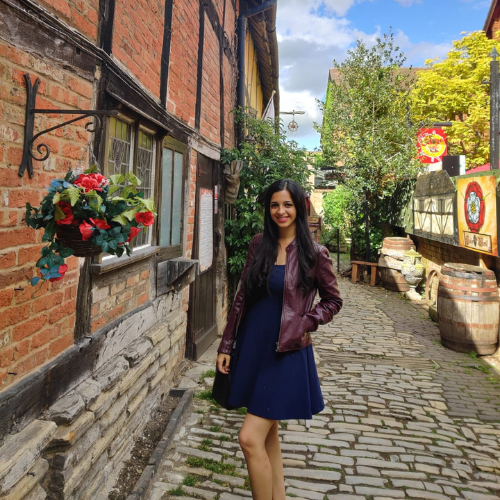 Make best use of study spaces at WBS
The state-of-the-art infrastructure of WBS study spaces will provide you with the best study experience. All the study spaces offer a great environment to collaborate with your peers and ignite your intellect. There are silent study spaces as well for individual work which enables you to concentrate and avoid any distractions. You can also make use of lecture theatres for presentations or for any other work you may have when they are not in use.
I hope the above-stated tips will prove useful for you in making the most out of your year at WBS. The journey is full of highs and lows, fun but challenging, daunting yet exciting. But it is an experience that will remain with you for the rest of your life. I have had so many memorable moments at WBS like burning the midnight oil doing group work with my peers from different backgrounds and ethnicities. Every day was always like a stream of fresh ideas. I had so much fun brainstorming with them and working together to blend the ideas in the best possible manner. Moreover, I will never forget the exciting time I had during the trips and social events organised by WBS. The dreamy winter ball, cosy BBQ evenings, visit to the Christmas markets, Warwick Castle, Stratford Upon Avon, and most enthralling Alton Towers. All these experiences gifted me with some amazing friends, stronger bonds, and an overall wholesome experience that I will cherish forever.
My final piece of advice would be to enjoy the journey more than the destination. Embrace the challenges that come along your way, get out of your comfort zone, discover your strengths, build lifelong connections, focus on the knowledge and skills you are developing and always try to look at the bigger picture when feeling lost on the way. A combination of hard work, patience, and consistency would work as the magic ingredients for a successful year at WBS
Find out more about the student life at Warwick Business School by reading our Postgraduate blog or following our Instagram account.