A part-time, online programme delivered in collaboration with the Bank of England
The Global Central Banking and Financial Regulation programme has been designed for professionals working in the banking and financial sectors who require a level of flexibility in order to develop their career alongside other commitments.
Monetary policy and financial regulation are constantly evolving. Current issues are how to manage quantitative easing and the need for fiscal support after Covid, whilst suppressing the risk of any inflationary surge. This urgent need sits on top of the pressure to encourage FinTech, and find ways to utilise the insights of behavioural finance and the potential of Big Data. It is in this climate that, in collaboration with the Bank of England, we have developed the Global Central Banking and Financial Regulation qualification.
Built with the industry professional in mind and delivered by academics from Warwick Business School (WBS) alongside policy experts from the Bank of England, and beyond, this programme will introduce you to the latest evidence led and practice informed financial regulation and monetary policy, while providing practical discussion of real-world cases.
Qualification levels
Successful completion of a single module grants the participant a Postgraduate Award.
Successful completion of three modules grants the participant a Postgraduate Certificate.
Successful completion of six modules grants the participant a Postgraduate Diploma.
Successful completion of seven modules (including the Research Methods & Dissertation module) grants the participant a full MSc qualification.
Start Date

October, February or June each year

Duration

Postgraduate Award: 17 weeks
MSc Degree: 2/3 years

Location

Online

Format

Part-time

Module Fees

£3,725 *

MSc Fees

£29,800 *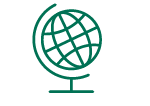 33
Nationalities (All intakes, 2021)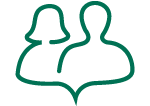 31/69%
Female/Male (All intakes, 2021)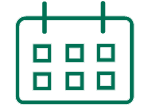 41
Average age (All intakes, 2021)
Key benefits
Immediate application - studying while working allows you to implement your new learning into your role

Flexibility - the part-time and online nature of the module allows you to study around your commitments

Best practice - bring the latest tools, ideas and best practice back to your organisation

CPD - evidence your professional development with an accredited qualification

Bespoke - pick and mix the modules you wish to study

Career development - take advantage of support in areas such as Career Management and Pay Negotiation.
Employer benefits
Through your participation on the programme your employer may also benefit from the following:
Better 'on the job' performance - you will be more effective at work, generating new ideas to resolve business issues without having to take time away from your usual responsibilities
Relevance - this programme offers the opportunity to study a particular area of relevance to your role with the option to continue on to gain further expertise
Best practice - you will bring back to your organisation many proven tools, ideas and best practice, as well as be able to apply your new knowledge with a greater awareness of the wider business environment
Networking - your expanded networking opportunities with likeminded individuals will not only be of benefit to you but to your employer as well.