23 October 2013
How to do Technology Business Start-Ups
Free Event • Registration Required


A networking event for students, alumni, staff and the wider Warwick University community
The Guardian recently reported that technology start-ups are "the 8% that matter to the UK economy". In this session we will explore:
*the role of the new technologies in business start-ups across a variety of industries
*raising funding for start-ups, including in and around Warwick
*technology spin-outs from university and Warwick University
We are pleased to continue with the next of our network related seminars. The seminar has a mixture of distinguished speakers all involved in the start-up, technology arena and Warwick University. Equally the seminar presents an opportunity to meet and network with like-minded people interested or involved in entrepreneurship within the Warwick University community.
Andy Lockett, Pro Dean and Professor of Strategy and Entrepreneurship at WBS will be chairman and the speakers are:-
Ola Henfridsson, Professor of Information Management Systems and Management, WBS  
Digital Innovation - including the nature of digital technology, covering the spectrum from early stage, technology firms rapidly scaling around the globe to IT making it easier for all start-ups to get going.
John Lyon, Professor of Practice in Entrepreneurship and Finance, WBS
Hands-on Entrepreneurship - the view from a 'seasoned entrepreneur' recounting experiences from a variety of technology ventures in the pharmaceutical sector.
Quentin Compton-Bishop, CEO of Warwick Ventures
Warwick Ventures - a brief introduction to Warwick Ventures, the technology commercialisation arm of the University of Warwick (10 mins)
Duncan Billson, Director of Warwick Audio Technologies Limited
Warwick University Spin-out - insight to the experience of a technology spin-out from a founding academic.
Mark Payton, Managing Director, Mercia Fund Management
Investment - the view from the investor and raising funding in and around the Warwick business arena.
Join us on Wednesday 23rd October 2013 for a great event, open to all students, alumni, staff and others to network and gain insight into the Business School and prospective opportunities for business start-ups. 

Register for free here: https://warwickenterpriseprofessionalnetworkevent.eventbrite.co.uk/
This event is being organised by the Warwick Entrepreneurship Professional Network - more details about this and other networks here - http://www.wbs.ac.uk/about/networks/professional/#more
Brought to you in collaboration with Warwick Entrepreneurs Society, Warwick Business School and Warwick Ventures.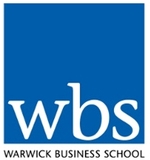 This event is also open to members of the Technology Professional Network, the Life Sciences and Healthcare Professional Network, the Strategy and Consulting Professional Network, and the Finance Professional Network.