06 November 2019
Change Maker Series: Tim Haynes, VP Global People at GSK
Free Event • Registration Required
Our Change Maker Series welcomes influential leaders, sourced from the alumni community and beyond, to WBS Warwick and The Shard. Sharing their perspectives on change, the aim of the series is to help inspire transformational thinking and to deepen your understanding of the intricacies of business and management.
We are delighted to welcome Tim Haynes of GlaxoSmithKline to WBS Warwick on Wednesday 6 November to discuss: "Organisational Change and Development in the Age of Data and Analytics".
In this lecture, Tim will share his insights and lessons learned from his involvement in major organisational change processes over the past 20 plus years. These include HR and business transformation programmes, mergers and acquisitions, culture change initiatives, as well as significant organisational restructurings.
Specifically, Tim will focus on the use of data and analytics in the context of organisational change and how 'hard' data can be married with 'soft intuition' to better inform the design and execution of major organisational change programmes.
Speaker biography
Tim Haynes, Vice President and Head of Global People Data and Analytics, GlaxoSmithKline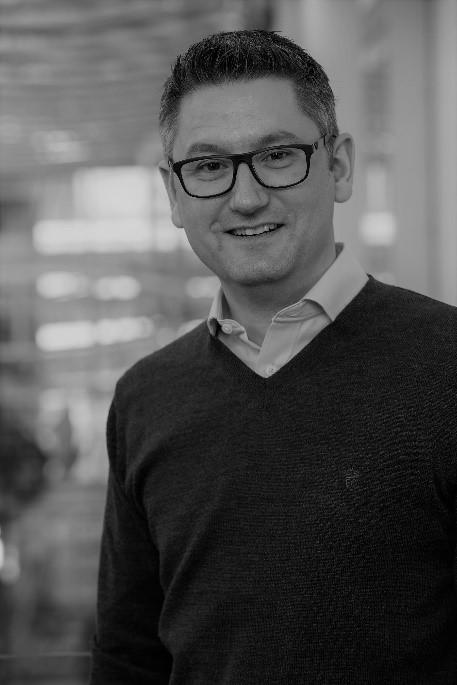 Tim is a Chartered Fellow of the Institute of Personnel & Development (FCIPD), has a Bachelor's degree in Management Science from the University of Warwick and a Master's Degree in Organisational Consulting & Change from Ashridge Business School.
He spent the first 10 years of his career in BP in a variety of roles in the HR function, before joining GSK in 2007 as Director of Executive Development. Whilst at GSK he has held a number of senior HR/Organisational Development roles in the UK, USA and Belgium.
In the summer of 2016 Tim established a new global People Data & Analytics team in GSK's HR function with the objective of leveraging data and insight on GSK's organisation and the people within it to inform better decision making. The team has specific responsibility for the development of workforce Business Intelligence solutions, the design and delivery of global employee surveys, as well as the delivery of complex analytic projects that provide fresh insight on GSK's workforce to inform critical business decisions.
Agenda
17:30 Doors open for networking over refreshments
18:00 Presentation begins, followed by audience Q&A
19:30 Further networking
20:00 Event close
Please note that this event will be filmed by Warwick Business School for academic purposes.