WBS leads project to boost West Midlands economy
18 February 2019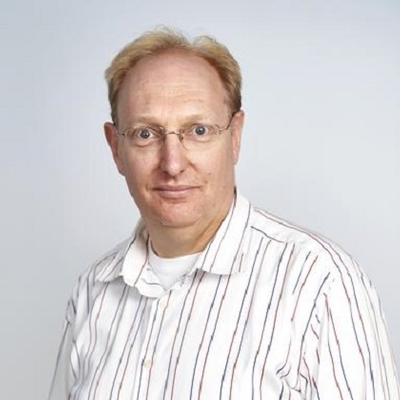 West Midlands' regional productivity is to be assessed by the project
Researchers will also tackle skills shortages and inequality
The region lags in productivity compared to the rest of the UK
Project will feed into the West Midlands' industrial strategy
Ways to reduce social inequality in the West Midlands and boost productivity will be researched thanks to an £800,000 research project, led by Warwick Business School with WMG at the University of Warwick, and City-REDI at the University of Birmingham.
Warwick Business School, WMG and City-REDI will examine the factors that constrain firm-level innovation and productivity across the region, with a particular focus on the role of skills shortages, the importance of supply chains and impact of foreign direct investment.
They will also work in collaboration with regional stakeholders, including the West Midlands Combined Authority, the Midlands Engine, five Local Enterprise Partnerships and private sector firms including Jaguar Land Rover and Aston Martin. More widely, the project will connect with the CBI - building on its recent productivity work - the Chamber of Commerce, TUC and Unite.
As well as contributing to the local industrial strategy the research team will examine trade-offs between policies and practices which target improvements in productivity against other development goals.
In particular, understanding how productivity improvements and related policies can contribute to inclusive growth which reduces inequalities within and across regions, or heighten such inequalities, is a central aim of the research.
Professor Nigel Driffield, the leader of the project from WBS, said: "This is an exciting project that will look to feed into the region's industrial strategy.
"The West Midlands is known as the manufacturing hub of the UK, but it needs to build on this reputation, attracting more investment and more jobs to the area, particularly with the threat of Brexit looming.
"This project has three stands: researching regional differences, skills and inclusive growth, plus investigating investment decisions, foreign investment and trade; and finally evaluating analytics enabled supply chains and operational productivity."
Professor Janet Godsell of WMG, said: "For more than 25 years it has been recognised that supply chains compete and not individual companies, but the focus has remained on company productivity.
"This project provides an opportunity to create a step change in productivity by working with end-to-end supply chains supporting the region's automotive and infrastructure sectors to improve end-to-end supply chain productivity."
Director of City-REDI and project lead for Birmingham, Professor Simon Collinson, said: "I am very pleased to be working with our partners at the University of Warwick on a project that is so critical to the future economic well-being of the region.
"The UK lags behind other countries in terms of average productivity and the West Midlands lags behind the UK average.
"But we cannot focus on productivity in isolation of other challenges. By contributing to a reduction in social inequality, alongside promoting economic growth, we are continuing the legacy of the University of Birmingham as a long-standing anchor institution in the Birmingham city-region."
Professor Anne Green from City-REDI said: "The foci of the research at City-REDI on skills and inclusive growth issues is in line with key concerns with regional policymakers."