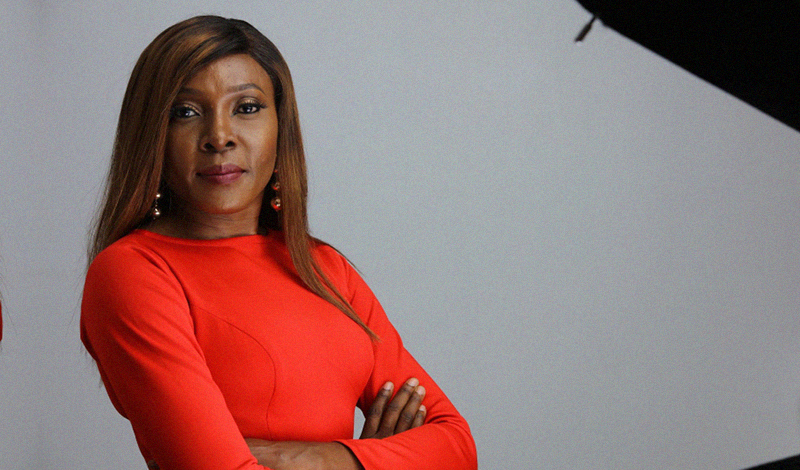 Jane's journey of change
For Jane, change has never been about heroes or seismic shifts, it's about making a difference in your own way and carving your own path in the world. Despite a childhood spent in poverty in the slums of Lagos, Jane has fought against convention to become one of the most inspiring and influential businesswomen in Africa, and a senior leader at Meta, breaking down gender and equality barriers in the process.
A trailblazer who has always believed not just in her own potential but that of others, Jane's passionate advocacy for women's rights led her to mentor and support hundreds of women to move into senior leadership positions in top businesses all over the world.
The challenges we face are why we fight for our dreams and ambitions
When Jane joined Warwick Business School she'd risen through the ranks at Ericsson to lead their largest client account in Nigeria, worth $200million. Never one to stop learning and progressing she decided she should expand and sharpen her technical business knowledge – in areas like strategy and finance, so she could better meet the demands of such a senior role, as well as connect and develop stronger strategies with different parts of the organisation.
The Executive MBA was the extra accelerator she needed to strengthen her expertise and give her the tools to go even further in her career. "It was hugely helpful. WBS gave me the mindset shift I needed. It helped me to understand the business holistically as well as engage better with other teams. To close those deals, you had to understand the strategy of your client. I was applying so many of the skills from the MBA to my work."
Bold
Being a young mother while studying for her MBA wasn't always easy, however Jane felt supported all the way by WBS through the flexibility, mentorship and support provided on the programme. It also inspired her to drive forward her other project, Women in Engineering, now one of the largest international professional organisations dedicated to supporting and inspiring women to go into careers as engineers and scientists. "My experience at Warwick helped me discover myself and what I was truly passionate about. It made me want to be an entrepreneur and help more young girls get into STEM".
My experience at WBS helped me discover myself, and what I was truly passionate about
Jane became an even more confident and passionate storyteller, empowering other women to carve their own path by showing them it can be done. She said "when you tell your story of change, you give others permission to do their thing".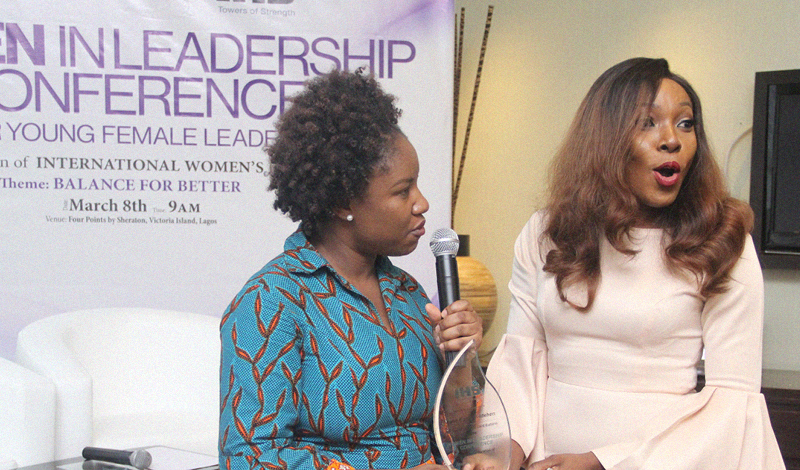 Relentless
Jane's childhood was spent in survival mode. Existing on one meal a day, with very little time at school, Jane encountered many challenges and hardships from an early age. Yet her natural resilience and desire to learn, inspired by her parents' belief in the power of education, meant she didn't accept the status quo and always tried to further herself. When she succeeded in securing a place at a government supported school, her world was opened to new and life-changing opportunities, beyond day to day survival.
Jane's tenacity and determination has remained constant in her life. She has faced barriers, deflections and hurdles at every point in her career, often related to her gender. And yet, whenever she's been told that she can't do something, it's only made her more determined to prove people wrong by doing it. "Once you put up a barrier you get my attention because I believe in breaking them down."
I'm driven by challenge. I don't like to hear it can't be done
Unstoppable
The more Jane experienced challenges, the more it drove her to fight for her ambitions and make it easier for others to benefit from her journey. Her belief in paying it forward is at the heart of everything she does. "My role is to keep the door open for others, to give many more people like me access to the room, so they can make their own mark."
Jane decided to set up Women & Career to help more women promote themselves and give them support on planning and building their career – not just in terms of access but especially focused on mid-career when women start getting married and having children, because this is where there's a huge drop off at a management level.
"We need to do more to ensure women can stay in their career. We show them role models, give them motivation to keep going and educate them on how to lead. If we have more women empowered and educated, social issues can be addressed, as well as it leading to diversity of thought and experience in organisations."
Jane's daughter also became the muse for her book. Having shaped a very successful career while being a mother, Jane was inspired to share and pass on what she'd learnt and to use her platform to help others. "People are looking for ways to be seen. My story is relatable to lots of people. I want to help women navigate their careers, to see how education and learning can empower them, to not see limitations but to see possibilities."
Be committed. This is a pivotal moment in your life. Make the most of it
Inspired by Jane's story? Start your journey of change with a course at Warwick Business School.
Fiza Farhan
Warwick Business School Alum, Global Development Expert & Member UN Secretary General's High Level Panel on Women's Economic Empowerment.
Ben McGuire
Warwick Business School Alum, Senior Leader for an International Law firm, former British Army Officer.