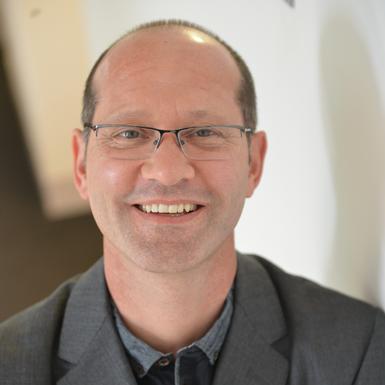 Research Interests
Anthony Garratt research interests lie in the broad areas of empirical macroeconomics and econometric modelling, with a focus on point and density forecasting, model uncertainty and combination, the use of real-time data, long-run structural VECM's and exchange rates. Much of this work is applied to monetary policy questions, has been funded by the ESRC and supported by the Bank of England and is published widely in leading academic journals.
Teaching in 2021-2022
Finance
IB9X60: Quantitative Methods for Finance
MSc Business
IB9HI0: Case Studies in Data Science and Economics
Management
IB9JF0: Business Immersion and Critical Thinking
Biography
Previously, Professor in Economics at Birkbeck College, University of London, Senior Lecturer, Dept of Economics, Univ of Leicester, a Senior Research Officer, Department of Applied Economics, Univ of Cambridge and College Lecturer in Economics, Trinity College, Univ of Cambridge. Before Cambridge he worked at the Bank of England as a Manager, in Monetary Analysis and prior to this was a Research Fellow at the Centre for Economic Forecasting, London Business School .
Publications
Journal Articles
Garratt, A. and Petrella, I. (2021) "Commodity prices and inflation risk", Journal of Applied Econometrics
Galvão, A. B., Garratt, A. and Mitchell, J. (2021) "Does judgment improve macroeconomic density forecasts?", International Journal of Forecasting, 37, 3, 1247-1260
Garratt, A., Vahey, S. P. and Zhang, Y. (2019) "Real-time forecast combinations for the oil price", Journal of Applied Econometrics, 34, 3, 456-462
Garratt, A., Lee, K. and Shields, K. K. (2018) "The role of uncertainty, sentiment and cross-country interactions in G7 output dynamics", Canadian Journal of Economics, 51, 2, 391-418
Garratt, A., Lee, K. and Shields, K. K. (2016) "Forecasting global recessions in a GVAR model of actual and expected output", International Journal of Forecasting, 32, 2, 374-390
Garratt, A., Lee, K. and Shields, K. K. (2016) "Information rigidities and the news-adjusted output gap", Journal of Economic Dynamics and Control, 70, 1-17
Garratt, A., Mitchell, J. and Vahey, S. P. (2014) "Measuring output gap nowcast uncertainty", International Journal of Forecasting, Volume 30, Number 2, 268-279
Garratt, A. and Mise, E. (2014) "Forecasting exchange rates using panel model and model averaging", Economic Modelling, Volume 37, 32-40
Garratt, A., Mitchell, J., Vahey, S. P. and Wakerly, E. C. (2011) "Real-time inflation forecast densities from ensemble Phillips curves", The North American Journal of Economics and Finance, Volume 22, Number 1, 77-87
Garratt, A. and Lee, K. (2010) "Investing under model uncertainty : decision based evaluation of exchange rate forecasts in the US, UK and Japan", Journal of International Money and Finance, Volume 29, Number 3, 403-422
Garratt, A., Koop, G., Mise, E. and Vahey, S. P. (2009) "Real-time prediction with U.K. monetary aggregates in the presence of model uncertainty", Journal of Business & Economic Statistics , Volume 27, Number 4, 480-491
Garratt, A., Lee, K., Mise, E. and Shields, K. K. (2009) "Real time representation of the UK output gap in the presence of model uncertainty", International Journal of Forecasting, Volume 25, Number 1, 81-102
Garratt, A., Koop, G. and Vahey, S. P. (2008) "Forecasting substantial data revisions in the presence of model uncertainty", The Economic Journal, Volume 118, Number 530, 1128-1144
Garratt, A., Lee, K., Mise, E. and Shields, K. K. (2008) "Real-time representations of the output gap", Review of Economics and Statistics, Volume 90, Number 4, 792-804