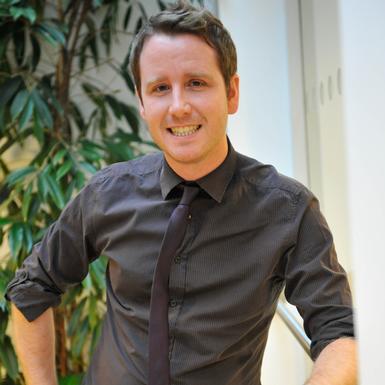 Research Interests
High Performance Work Systems, Human Resource Management, Creative Learning, Participatory Pedagogies, Organizational Growth, and the Relationship between Organizational Culture, Structure, Identity and Control.
Teaching in 2019-2020
Distance Learning MBA
IB802B: Organisational Behaviour (Outside UK)
IB802B: Organisational Behaviour (Outside UK)
Evening Executive MBA (London)
IB700N: Organisational Behaviour
Executive MBA
IB7000: Organisational Behaviour
Executive MBA (London)
IB700L: Organisational Behaviour
Full Time MBA
IB9BT0: Managing in a New World
Undergraduate
IB1380: Management, Organisation and Society
IB3H40: Styles of Coaching and Team Leadership
Biography
Ashley is the Assistant Dean for Creativity at WBS and has presented his research at many conferences, most recently at Harvard University. He is an Advanced Institute of Management (AIM) associate, member of The British Academy of Management, an academic member of The Chartered Institute of Personnel and Development, and also a member of The International Centre for Research in Organizational Discourse, Strategy and Change.

Ashley is a National Teaching Fellow (NTF, 2014), a winner of The Warwick Award for Teaching Excellence (WATE, 2013) and is the Director of (BSc) International Management. Previously teaching on a variety of courses at the University of Cardiff, Ashley teaches on Undergraduate, Warwick MBA and Master's level courses. He is the internal examiner for the following Undergraduate modules; 'Management Organization and Society II', 'Changing Organizations'; and 'Styles of Coaching and Team Leadership: An Interdisciplinary Approach'.

He is also the internal examiner on the Organizational Behaviour Executive variant of the Warwick MBA. As well as teaching at Warwick, Ashley has taught Organizational Behaviour MBA Modules in Brussels, Dubai, Hong Kong and Tongji. Ashley won an award for his outstanding contribution to Undergraduate teaching 2010/11, 2011/2012 and 2012/2013. He was awarded a Warwick Business School Outstanding MBA Teacher Award 2009/2010, 2010/2011, 2011/2012 and recently again in 2012/2013.

Publications
Journal Articles
Serban, A. and Roberts, A. (2016) "Exploring antecedents and outcomes of shared leadership in a creative context : a mixed-methods approach", The Leadership Quarterly, 27, 2, 181-199
Jenkins, S., Delbridge, R. and Roberts, A. (2010) "Emotional management in a mass customised call centre: examining skill and knowledgeability in interactive service work", Work, Employment & Society, Vol.24, No.3, 546-564