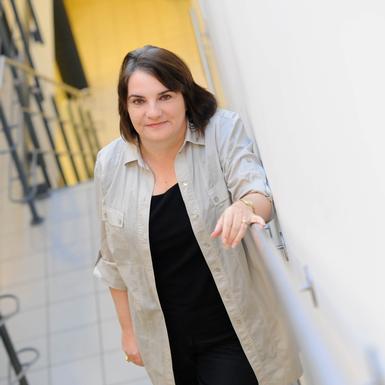 Research Interests
accounting profession; professional identity and socialisation; accounting education and training; critical, social and organisation theory.
Teaching in 2021-2022
Accounting and Finance
IB9FQ0: Financial Accounting: Theory and Context
Full Time MBA
IB9030: Accounting & Financial Management
Undergraduate
IB2300: Accounting in Context
Biography
Fiona started her career as a Research Analyst for The Psychology Business Ltd, an entrpreneurial spin-off company of the University of Leeds. She then moved into research posts in 3 UK universities (funded by ESRC, ICAEW and EU funded), followed by Lectureship at WBS, Senior Lectureship at Leicester, Lectureship at Said Business School, Oxford. Current research funded by the ICAEW. Links with accountancy firms and professional body.
Publications
Journal Articles
Book Items
Anderson-Gough, F., Edgley, C. and Sharma, N. (2017) "Computer-assisted qualitative analysis software", 411-437, Routledge, New York
Fiona Anderson-Gough (2011) "A Book Review: When Professionals have to Lead: A New Model for High Performance by DeLong, T.J., Gabarro, J.J. and Lees, R.J.", European Accounting Review, Vol.20, No.1, 198-202, Routledge, Oxfordshire, UK
Fiona Anderson-Gough (2009) "Education", Chapter 13, 297-316, Routledge, Abingdon; New York
Fiona Anderson-Gough (2009) "Education ", 297, Routledge, London ; New York