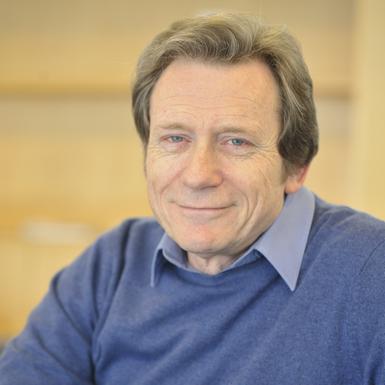 Research Interests
Graham's research is focused on the analysis of people's preferences, particularly as they relate to decision making in the face of risk and uncertainty, with policy applications to health, safety and environmental issues. He is interested in incorporating psychological insights into modelling economic behaviour. This involves using experimental methods to test, develop and refine theory; and conducting surveys to address practical policy issues such as the valuation of health, safety and environmental benefits, and interventions in markets.
Teaching in 2021-2022
External Masters
IB9AM0: Behavioural Microeconomics
MSc Business
IB9AZ0: Fundamentals of Economic Behaviour
Postgraduate Research Business and Management
IB9HH0: Behavioural Research in Decision Making and Entrepreneurship
Biography
Graham has degrees in Economics from the universities of Essex and Birkbeck College London. He previously held posts at the universities of Newcastle, York and East Anglia and has been at Warwick since 2009. He has undertaken research for a number of government bodies in the UK and elsewhere, and has received funding from the Economic and Social Research Council and the Leverhulme Trust. Currently, he is a co-investigator in the ESRC's Network for Integrated Behavioural Science and the Leverhulme Trust's 'Value' programme. He is one of the most highly cited researchers in Economics and Business based in the UK and is a Fellow of the British Academy.
Publications
Journal Articles
Li, Z. and Loomes, G. (2021) "Revisiting the diagnosis of intertemporal preference reversals ", Journal of Risk and Uncertainty
Bhatia, S., Loomes, G. and Read, D. (2021) "Establishing the laws of preferential choice behavior", Judgment and Decision Making, 16, 6, 1324-1369
Deller, D., Giulietti, M., Loomes, G., Waddams Price, C., Moniche, A. and Young Jeon, J. (2021) "Switching energy suppliers : it's not all about the money", The Energy Journal, 42, 3, 95-120
Alempaki, D., Colman, A., Kölle, F., Loomes, G. and Pulford, B. D. (2021) "Investigating the failure to best respond in experimental games", Experimental Economics
Arroyos-Calvera, D., Covey, J., Loomes, G. and McDonald, R. (2019) "The efficiency-equity trade-off, self-interest, and moral principles in health and safety valuation", Social Science and Medicine, 238, 112477
Pulford, B., Colman, A. and Loomes, G. (2018) "Incentive magnitude effects in experimental games : bigger is not necessarily better", Games , 9, 1, 4
Navarro-Martinez, D., Loomes, G., Isoni, A., Butler, D. and Alaoui, L. (2018) "Boundedly rational expected utility theory", Journal of Risk and Uncertainty, 57, 3, 199-223
Loomes, G. and Pogrebna, G. (2017) "Do preference reversals disappear when we allow for probabilistic choice?", Management Science, 63, 1, 166 -184
Li, Z., Loomes, G. and Pogrebna, G. (2017) "Attitudes to uncertainty in a strategic setting", Economic Journal, 127, 601, 809-826
Bhatia, S. and Loomes, G. (2017) "Noisy preferences in risky choice : a cautionary note", Psychological Review, 124, 5, 678-687
Isoni, A., Brooks, P., Loomes, G. and Sugden, R. (2016) "Do markets reveal preferences or shape them?", Journal of Economic Behavior & Organization, 122, 1-16
Loomes, G. and Pogrebna, G. (2014) "Measuring individual risk attitudes when preferences are imprecise", The Economic Journal, 124, 576, 569-593
Loomes, G. and Pogrebna, G. (2014) "Testing for independence while allowing for probabilistic choice", Journal of Risk and Uncertainty, 49, 3, 189-211
Butler, D., Isoni, A., Loomes, G. and Navarro-Martinez, D. (2014) "On the measurement of strength of preference in units of money", Economic Record, 90, 1-15
Butler, D., Isoni, A., Loomes, G. and Tsutsui, K. (2014) "Beyond choice : investigating the sensitivity and validity of measures of strength of preference", Experimental Economics, 17, 4, 537-563
Graham Loomes (2014) "Quantitative tests of the perceived relative argument model : reply to Guo and Regenwetter (2014)", Psychological Review, 121, 4, 706-710
Loomes, G., Rodríguez-Puerta, I. and Pinto-Prades, J. (2014) "Comment on "A model of probabilistic choice satisfying first-order stochastic dominance" by Pavlo Blavatskyy", Management Science, 60, 5, 1346-1350
Butler, D., Isoni, A. and Loomes, G. (2012) "Testing the 'standard' model of stochastic choice under risk", Journal of Risk and Uncertainty, 45, 3, 191-213
Donaldson, C., Baker, R., Mason, H., Jones-Lee, M. W., Lancsar, E., Wildman, J., Bateman, I., Loomes, G., Robinson, A., Sugden, R. C., Prades, J. L. P., Ryan, M., Shackley, P. and Smith, R. (2011) "The social value of a QALY : raising the bar or barring the raise?", BMC Health Services Research, 11, 8
Isoni, A., Loomes, G. and Sugden, R. (2011) "The willingness to pay — willingness to accept gap, the "endowment effect," subject misconceptions, and experimental procedures for eliciting valuations : comment", American Economic Review, 101, 2, 991-1011
Butler, D. and Loomes, G. (2011) "Imprecision as an account of violations of independence and betweenness", Journal of Economic Behavior & Organization, 80, 3, 511-522
Graham Loomes (2010) "Modeling choice and valuation in decision experiments", Psychological Review, 117, 3, 902-924
Loomes, G., Starmer, C. and Sugden, R. (2010) "Preference reversals and disparities between willingness to pay and willingness to accept in repeated markets", Journal of Economic Psychology, 31, 3, 374-387
Robinson, A., Covey, J., Spencer, A. and Loomes, G. (2010) "Are some deaths worse than others? The effect of 'labelling' on people's perceptions", Journal of Economic Psychology, 31, 3, 444-455
Covey, J., Robinson, A., Jones-Lee, M. and Loomes, G. (2010) "Responsibility, scale and the valuation of rail safety", Journal of Risk and Uncertainty, 40, 1, 85-108
Day, B. and Loomes, G. (2010) "Conflicting violations of transitivity and where they may lead us", Theory and Decision, 68, 1-2, 233-242
Loomes, G., Orr, S. and Sugden, R. (2009) "Taste uncertainty and status quo effects in consumer choice", Journal of Risk and Uncertainty, 39, 2, 113-135
Garrod, L., Hviid, M., Loomes, G. and Price, C. W. (2009) "Competition remedies in consumer markets", Loyola Consumer Law Review, 21, 4, 439-495
Butler, D. J. and Loomes, G. (2007) "Imprecision as an account of the preference reversal phenomenon", American Economic Review, 97, 1, 277-297
Datasets
Book
Bardsley, N., Cubitt, R., Loomes, G., Moffatt, P., Starmer, C. and Sugden, R. (2010) "Experimental economics : rethinking the rules", Princeton University Press, Princeton, N.J. ; Oxford