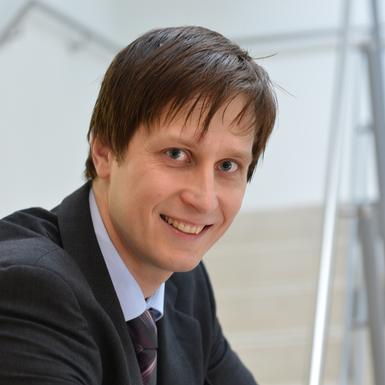 Research Interests
Juha's research interests include innovation strategy, platform and ecosystem strategies, strategic change, organisational adaptation, complexity theory in organisations and technological change in network industries.
Teaching in 2021-2022
Business and Finance
IB9LP0: Strategy Analysis and Practice
Distance Learning MBA
IB817P: Strategic Advantage
Executive MBA
IB9S90: Strategic Advantage
MSc Business
IB91SB: Strategy Analysis and Practice
Management
IB9LN0: Strategy Analysis and Practice
Marketing & Strategy
IB9PS0: Design Thinking
IB9JA0: Strategic Management
Biography
Dr Juha Uotila joined Warwick Business School in September 2012 from Aalto University, Finland. With an MSc in Industrial Engineering and Management and a doctoral degree in Strategy, Juha specialises in strategic change, innovation and renewal in technology-intensive industries. Juha has received several awards on his research on organisational ambidexterity, including the Aalto University School of Science Best Doctoral Dissertation award and the Emerald Citations of Excellence Award for authoring one of the 50 most influential management articles of 2009.
Publications
Journal Articles
Juha Uotila (2018) "Punctuated equilibrium or ambidexterity : dynamics of incremental and radical organizational change over time", Industrial and Corporate Change, 27, 1, 131-148
Juha Uotila (2018) "Exploratory and exploitative adaptation in turbulent and complex landscapes", European Management Review, 15, 4, 505-519
Juha Uotila (2017) "Exploration, exploitation, and variability : competition for primacy revisited", Strategic Organization, 15, 4, 461-480
Uotila, J., Keil, T. and Maula, M. (2017) "Supply-side network effects and the development of information technology standards", MIS Quarterly , 41, 4, 1207-1226, 1207-9-A19
Gustafsson, R., Jääskeläinen, M., Maula, M. and Uotila, J. (2015) "Emergence of industries : a review and future directions", International Journal of Management Reviews, 18, 28-50
Uotila, J., Maula, M., Keil, T. and Zahra, S. A. (2009) "Exploration, exploitation, and financial performance : analysis of S&P 500 corporations", Strategic Management Journal, Volume 30, Number 2, 221-231