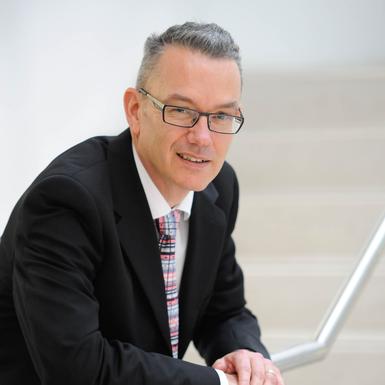 Research Interests
business advice to small firms; small firm policy; productivity and the small firm; how new firms learn, critical realism.

Teaching in 2021-2022
Distance Learning MBA
IB814P: Entrepreneurship and New Venture Creation
Biography
Expertise ranges across a variety of qualitative and quantitative research techniques: on external advice to small firms, the diagnosis of firm problems, policy choices in business support, firm growth and the adoption of new working practices in SMEs. Has worked for the Advanced Institute of Management and client list includes OECD, the government department for Business, past clients included the Small Business Service and Business Link University.
Publications
Journal Articles
Ahsan, M., Adomako, S. and Mole, K. (2021) "Perceived institutional support and small venture performance : the mediating role of entrepreneurial persistence", International Small Business Journal, 39, 1, 18-39
Kevin Mole (2020) "Advice to entrepreneurs and small business", Foundations and Trends in Entrepreneurship, 17, 2, 154-231
Mole, K. and Capelleras, J. (2018) "The take-up and variation of advice for new firm founders in different local contexts", Environment and Planning C : Politics and Space, 36, 1, 3-27
Koryak, O., Lockett, A., Hayton, J. C., Nicolaou, N. and Mole, K. (2018) "Disentangling the antecedents of ambidexterity : exploration and exploitation", Research Policy, 47, 2, 413-427
Newman, A., Mole, K., Ucbasaran, D., Subramanian, N. and Lockett, A. (2018) "Can your network make you happy? Entrepreneurs' use of business networks and their subjective well-being", British Journal of Management, 29, 4, 613-633
Mole, K., Baldock, R. and North, D. (2016) "Which SMEs seek external support? Business characteristics, management behaviour and external influences in a contingency approach", Environment and Planning C: Government and Policy, 35, 3, 476-499
Koryak, O., Mole, K., Lockett, A., Hayton, J. C., Ucbasaran, D. and Hodgkinson, G. P. (2015) "Entrepreneurial leadership, capabilities and firm growth", International Small Business Journal, 33, 1, 89-105
Mole, K., Hart, M. and Roper, S. (2014) "When moving information online diminishes change : advisory services to SMEs", Policy Studies , 35, 2, 172-191
Scott, J. M. and Mole, K. (2012) "Introduction to the special issue : business support, firm growth, management development and learning in SMEs", International Journal of Entrepreneurship and Innovation , Vol.13, No.1, 5-9
Saridakis, G., Mole, K. and Hay, G. (2012) "Liquidity constraints in the first year of trading and firm performance", International Small Business Journal
Mole, K., Hart, M., Roper, S. and Saal, D. S. (2011) "Broader or deeper? : exploring the most effective intervention profile for public small business support", Environment and Planning A, Vol.43, No.1, 87-105
Mole, K. and Mole, M. (2010) "Entrepreneurship as the structuration of individual and opportunity : a response using a critical realist perspective. Comment on Sarason, Dean and Dillard", Journal of Business Venturing, Volume 25, Number 2, 230-237
Mole, K., Hart, M., Roper, S. and Saal, D. S. (2009) "Assessing the effectiveness of business support services in England. Evidence from a theory-based evaluation", International Small Business Journal, Vol.27, No.5, 557-582
Mole, K. and Keogh, W. (2009) "The implications of public sector small business advisers becoming strategic sounding boards: England and Scotland compared", Entrepreneurship and Regional Development, Vol.21, No.1, 77-97
Capelleras, J., Mole, K., Greene, F. J. and Storey, D. J. (2008) "Do more heavily regulated economies have poorer performing new ventures? Evidence from Britain and Spain", Journal of International Business Studies, Vol.39, No.4, 688-704
Mole, K., Hart, M., Roper, S. and Saal, D. (2008) "Differential gains from Business Link support and advice : a treatment effects approach", Environment and Planning C: Government and Policy, Volume 26, Number 2, 315-334
Saridakis, G., Mole, K. and Storey, D. J. (2008) "New small firm survival in England", Empirica , Vol.35, No.1, 25-39
Fraser, S., Greene, F. J. and Mole, K. (2007) "Sources of bias in the recall of self-generated data: the role of anchoring", British Journal of Management, Vol.18, No.2, 192-208
Kevin Mole (2007) "Tacit knowledge, heuristics, consistency and error signals : how do business advisers diagnose their SME clients?", Journal of Small Business and Enterprise Development, 14, 4, 582-601
Book Items
Book
Reports
Hart, M., Driffield, N. L., Roper, S. and Mole, K. (2008) "Evaluation of regional selective assistance (RSA) and its successor, selective finance for investment in England (SFIE) ", March 2008, Paper No.2
Hart, M., Driffield, N. L., Roper, S. and Mole, K. (2008) "Evaluation of regional selective assistance (RSA) in Scotland 2000-2004 ", March 2008