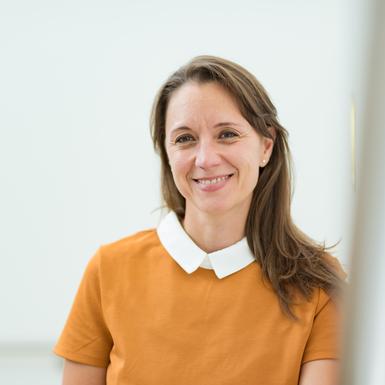 Research Interests
Comparative employment relations; managing human resources; gender and employment relations
Teaching in 2019-2020
Human Resource Management & Employment Relations
IB9JT0: Introduction to Employment Relations
Undergraduate
IB3H00: International Management in Context
IB3900: Year Abroad Portfolio
Biography
Manuela is member of the Industrial Relations Research Unit of WBS since the beginning of 2010 as Research Fellow, collaborating at the Gusto 7th FP (Governance of Uncertainty and Sustainability). She has then worked also as Teaching Fellow in Employment Relations and, since November 2013, as Assistant Professor in the Organisation and Human Resource Management group.

BA in Sociology, MA (Master européen en Sciences du Travail); PhD in Industrial Relations (University of Milan) in 2008.

Manuela is the Academic Coordinator of the EMSL/MEST (European Master in Labour Studies/Master européen en Sciences du Travail) at Warwick.

Manuela is an Academic Member of the CIPD.
Publications
Journal Articles
Paolucci, V. and Galetto, M. (2019) "The collective bargaining of flexicurity : a case for sector-level analysis? The Italian chemical and metalworking sectors compared", Human Resource Management Journal
Manuela Galetto (2017) "Organised decentralization, uneven outcomes : employment relations in the Italian public health sector ", Industrial Relations Journal, 48, 3, 196-217
Marginson, P. and Galetto, M. (2016) "Engaging with flexibility and security : rediscovering the role of collective bargaining", Economic and Industrial Democracy, 37, 1, 95-117
Galetto, M., Marginson, P. and Spieser, C. (2014) "Collective bargaining and reforms to hospital healthcare provision : a comparison of the UK, Italy and France", European Journal of Industrial Relations, Volume 20, Number 2, 131-147
Manuela Galetto (2013) "Patterns of trade union participation in territorial pacts : the case of a northern Italian province", Labor History, 54, 3, 256-270
Regalia, I., Galetto, M. and Tajani, C. (2010) "Osservazioni sulle relazioni industriali nei casi di contrattazione separata", Rivista Giuridica del Lavoro e della Previdenza Sociale, Vol.61, No.1
Manuela Galetto (2010) "Trade union strategies to recruit new groups of workers -Italy", EIROnline : European Industrial Relations Observatory on-line, ID: IT0901029Q
Manuela Galetto (2009) "I patti territoriali nella letteratura giuridica e socio-economica", Polis, Vol.23, No.3, 481-504
Manuela Galetto (2009) "Italy - Greening the European economy : responses and initiatives by Member States and social partners", EIROnline : European Industrial Relations Observatory on-line , ID: IT0908019Q
Manuela Galetto (2009) "Italy- Multinational companies and collective bargaining", EIROnline : European Industrial Relations Observatory on-line , ID: IT0904049Q
Manuela Galetto (2009) "Social partner agreement aims to tackle crisis in pharmaceutical industry", EIROnline : European Industrial Relations Observatory on-line , ID: IT0812019I
Manuela Galetto (2009) "Territorial pacts in socio-economic and law literature", Polis, Vol.23, No.3, 481-502
Manuela Galetto (2008) "Draft agreement reached for Wind telecom workers", EIROnline : European Industrial Relations Observatory on-line , ID: IT0811029I
Manuela Galetto (2008) "Renewal of national collective agreement in textiles and leather sector", EIROnline : European Industrial Relations Observatory on-line , ID: IT0809039I
Manuela Galetto (2008) "High incidence of atypical work among women", EWCO : European Working Conditions Observatory, ID: IT0806059I
Galetto, M., Lasala, C., Magaraggia, S., Martucci, C., Onori, E. and Pozzi, F. (2007) "a snapshot of precariousness : voices, perspectives, dialogues", Feminist Review, 87, 1, 104-112
Book Items
Book
Giuliani, G., Galetto, M. and Martucci, C. (2014) "L'amore ai tempi dello tsunami : affetti, sessualità, modelli di genere in mutamento", 19, Ombre corte, maggio, Verona . 9788897522782