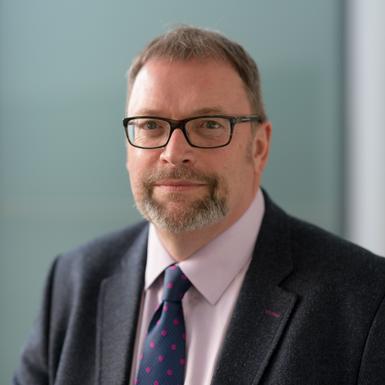 Research Interests
Prof. Bradshaw's research has focused on the geopolitical economy of global energy. For almost 20 years he has studied the development of the Sakhalin oil and gas projects in Russia's Far East. This has led to research on energy security in northeast Asia. He is currently examining Russia's plans to develop its liquefied natural gas (LNG) industry. From 2008 to 2011 he was engaged in a programme of research examining the relationship between energy security, globalization and climate change, funded by a Leverhulme Trust Major Research Fellowship. In October 2013 Polity Press published his book entitled Global Energy Dilemmas. He is currently completing a research project on Global Gas Security that is funded by the UK Energy Research Centre (UKERC). He plans to continue his research on the global geopolitical economy of the gas industry and is now working on the prospects for the development of shale gas in the UK and Europe (he is involved in a Pan European project on shale gas). He also plans to continue research on North American fossil fuel abundance and the global geopolitics of fossil fuels with further support from UKERC.
Teaching in 2020-2021
Full Time MBA
IB9BT0: Managing in a New World
IB93T0: Project and Dissertation
MSc Business
IB9150: Forecasting for Decision Makers
Biography
Prof. Bradshaw's academic background is in human geography. He competed his undergraduate training at the University of Birmingham (BSc) and he has an MA from the University of Calgary (Alberta) and he gained his PhD at the University of British Columbia. He works at the interface between economic and political geography, energy studies and international relations. He is a Fellow of the Royal Geographical Society (and past Vice President) and an Academician of the Academy of Social Sciences.
Publications
Journal Articles
Journal Item
Goldthau, A., Westphal, K., Bazilian, M. and Bradshaw, M. (2019) "Model and manage the changing geopolitics of energy", Nature, 569, 7754, 29-31
Book Items
Michael Bradshaw (2014) "The progress and potential of oil and gas exports from Pacific Russia", 49, 211-262, Routledge, London; New York
Michael Bradshaw (2012) "Russian energy dilemmas : energy security, globalisation and climate change ", Edward Elgar, Cheltenham, UK ; Northampton, MA
Michael Bradshaw (2010) "UK energy dilemmas : energy security and climate change", 196, Sage Publications, London ; Los Angeles
Books
Bradshaw, M. J. and Boersma, T. (2020) "Natural gas", Polity Press, Cambridge ; Medford, MA . 9780745659978
Daniels, P., Bradshaw, M. J., Shaw, D., Sidaway, J. and Hall, T. (2016) "An introduction to human geography : 5th edition", Pearson Education, Harlow, UK. 978292082950
Ekins, P., Bradshaw, M. J. and Watson, J. (2015) "Global energy : issues, potentials, and policy implications", Oxford University Press, Oxford; New York. 9780198719526
Michael Bradshaw (2014) "Global energy dilemmas : energy security, globalization, and climate change ", Polity, Cambridge . 9780745650647
Reports