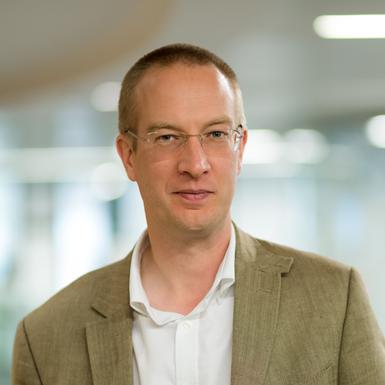 Research Interests
I work in the field of behavioural and economic science, and apply this research to problems in the real world. Right now I am working on consumer decision making using credit card transaction data, on criminal and other bad behaviour using crime and incident records, and on a mathematical model of consumer decision making called decision by sampling. I use a mixture of laboratory experiments, field experiments, and data science techniques applied to large data sets.
Teaching in 2021-2022
Business Analytics
IB94X0: Business Statistics
Central Banking and Financial Regulation
IB9N0L: Big Data Analytics
Global Central Banking & Financial Regulation (MSc)
IB9JN0: Behavioural Finance and Big Data
Biography
I studied Natural Sciences and Experimental Psychology at Cambridge before moving to Warwick as a Psychology PhD student in 1997. My work as a Postdoc, Lecturer and Reader in Psychology was in perceptual decision making and categorisation. More recently as a Professor of Psychology I worked on topics in behavioural and economic science. In 2017 I joined WBS as a Professor of Behavioural Science.


Visit my personal webpage for CV, blog, and publications.
Publications
Journal Articles
Sakaguchi, H., Stewart, N., Gathergood, J., Adams, P., Guttman-Kenney, B., Hayes, L. and Hunt, S. (2022) "Default and anchoring effects of credit card minimum payments", Journal of Marketing Research
Walasek, L. and Stewart, N. (2021) "You cannot accurately estimate an individual's loss aversion using an accept-reject task", Decision, 8, 1, 2-15
Trendl, A., Stewart, N. and Mullett, T. L. (2021) "A zero attraction effect in naturalistic choice", Decision, 8, 1, 55-68
Trendl, A., Stewart, N. and Mullett, T. L. (2021) "Alcohol and the link between national football (soccer) tournaments and domestic abuse - evidence from England", Social Science & Medicine, 268, 113457
Vomfell, L. and Stewart, N. (2021) "Officer bias, over-patrolling, and ethnic disparities in stop and search", Nature Human Behaviour, 5, 566-575
Walasek, L., Mullett, T. L. and Stewart, N. (2021) "Acceptance of mixed gambles is sensitive to the range of gains and losses experienced, and estimates of lambda (λ) are not a reliable measure of loss aversion : reply to André and De Langhe", Journal of Experimental Psychology : General
Muggleton, N., Parpart, P., Newall, P., Leake, D., Gathergood, J. and Stewart, N. (2021) "The association between gambling and financial, social, and health outcomes in big financial data", Nature Human Behaviour, 5, 319-326
Gathergood, J., Gunzinger, F., Guttman-Kenney, B., Quispe-Torreblanca, E. and Stewart, N. (2021) "Levelling down and the COVID-19 lockdowns : uneven regional recovery in UK consumer spending", Covid Economics, 67, 24-52
Sanborn, A. N., Noguchi, T., Tripp, J. and Stewart, N. (2020) "A dilution effect without dilution : when missing evidence, not non-diagnostic evidence, is judged inaccurately", Cognition, 196, 104110
Vincent, B. T. and Stewart, N. (2020) "The case of muddled units in temporal discounting", Cognition, 198, 104203
Gathergood, J., Sakaguchi, H., Stewart, N. and Weber, J. (2020) "How do consumers avoid penalty fees? Evidence from credit cards", Management Science, 67, 4, 2466-2482
Walasek, L. and Stewart, N. (2019) "Context dependent sensitivity to losses : range and skew manipulations", Journal of Experimental Psychology: Learning, Memory, and Cognition, 45, 6, 957-968
Alempaki, D., Canic, E., Mullett, T. L., Skylark, W. J., Starmer, C., Stewart, N. and Tufano, F. (2019) "Reexamining how utility and weighting functions get their shapes : a quasi-adversarial collaboration providing a new interpretation", Management Science, 65, 10, 4841-4862
Quispe-Torreblanca, E. G., Stewart, N., Gathergood, J. and Loewenstein, G. (2019) "The red, the black, and the plastic : paying down credit card debt for hotels not sofas", Management Science, 65, 11, 5392-5410
Gathergood, J., Mahoney, N., Stewart, N. and Weber, J. (2019) "How do individuals repay their debt? The balance-matching heuristic", American Economic Review, 109, 3, 844-875
Quispe-Torreblanca, E. G. and Stewart, N. (2019) "Causal peer effects in police misconduct", Nature Human Behaviour, 3, 797-807
Gathergood, J., Mahoney, N., Stewart, N. and Weber, J. (2019) "How do Americans repay their debt? The balance-matching heuristic", Economics Bulletin, 39, 2, 1458-1466
Scholten, M., Read, D. and Stewart, N. (2019) "The framing of nothing and the psychology of choice", Journal of Risk and Uncertainty, 59, 2, 125-149
Noguchi, T. and Stewart, N. (2018) "Multialternative decision by sampling : a model of decision making constrained by process data", Psychological Review, 125, 4, 512-544
Bhatia, S. and Stewart, N. (2018) "Naturalistic multiattribute choice", Cognition, 179, 71-88
Kutzner, F. L., Read, D., Stewart, N. and Brown, G. D. A. (2017) "Choosing the devil you don't know : evidence for limited sensitivity to sample-size based uncertainty when it offers an advantage", Management Science, 63, 5, 1519-1528
Stewart, N., Chandler, J. and Paolacci, G. (2017) "Crowdsourcing samples in cognitive science ", Trends in Cognitive Sciences, 21, 10, 736 -748
Stewart, N., Hermens, F. and Matthews, W. J. (2016) "Eye movements in risky choice", Journal of Behavioral Decision Making, 29, 2-3, 116-136
Stewart, N., Gächter, S., Noguchi, T. and Mullett, T. L. (2016) "Eye movements in strategic choice", Journal of Behavioral Decision Making, 29, 2-3, 137-156
Mullett, T. L. and Stewart, N. (2016) "Implications of visual attention phenomena for models of preferential choice", Decision, 3, 4, 231-253
Birnbaum, M. H., Navarro-Martinez, D., Ungemach, C., Stewart, N. and Quispe-Torreblanca, E. G. (2016) "Risky decision making : testing for violations of transitivity predicted by an editing mechanism", Judgment and Decision Making, 11, 1, 75-91
Reimers, S. and Stewart, N. (2016) "Auditory presentation and synchronization in Adobe Flash and HTML5/JavaScript web experiments", Behaviour Research Methods, 48, 3, 897-908
Reimers, S. and Stewart, N. (2015) "Presentation and response timing accuracy in Adobe Flash and HTML5/JavaScript web experiments", Behavior Research Methods, 47, 2, 309-327
Stewart, N., Reimers, S. and Harris, A. J. L. (2015) "On the origin of utility, weighting, and discounting functions : how they get their shapes and how to change their shapes", Management Science, Volume 61, Number 3, 687-705
Walasek, L. and Stewart, N. (2015) "How to make loss aversion disappear and reverse : tests of the decision by sampling origin of loss aversion", Journal of Experimental Psychology : General, Volume 144, Number 1, 7-11
Stewart, N., Ungemach, C., Harris, A. J. L., Bartels, D. M., Newell, B. R., Paolacci, G. and Chandler, J. (2015) "The average laboratory samples a population of 7,300 Amazon Mechanical Turk workers", Judgment and Decision Making, 10, 5, 479-491
Noguchi, T., Stewart, N., Olivola, C. Y., Moat, H. S. and Preis, T. (2014) "Characterizing the time-perspective of nations with search engine query data", PLoS One, Volume 9, Number 4, Article number e95209
Noguchi, T. and Stewart, N. (2014) "In the attraction, compromise, and similarity effects, alternatives are repeatedly compared in pairs on single dimensions", Cognition, Volume 132, Number 1, 44-56
Gherzi, S., Egan, D., Stewart, N., Haisley, E. and Ayton, P. (2014) "The meerkat effect : personality and market returns affect investors' portfolio monitoring behaviour", Journal of Economic Behavior & Organization, Volume 107, 512-526
Ungemach, C., Stewart, N. and Reimers, S. (2011) "How incidental values from the environment affect decisions about money, risk, and delay", Psychological Science, Vol.22, No.2, 253-260
Kusev, P., Ayton, P., Van Schaik, P., Tsaneva-Atanasova, K., Stewart, N. and Chater, N. (2011) "Judgments relative to patterns : how temporal sequence patterns affect judgments and memory", Journal of Experimental Psychology: Human Performance and Perception, Vol.37, No.6, 1874-1886
Matthews, W. J., Stewart, N. and Wearden, J. H. (2011) "Stimulus intensity and the perception of duration", Journal of Experimental Psychology: Human Perception and Performance, 37, 1, 303-313
Navarro, D. J., Salisbury, L. C., Lemon, K. N. N., Stewart, N., Matthews, W. J. and Harris, A. J. L. (2011) "Minimum required payment and supplemental information disclosure effects on consumer debt repayment decisions", Journal of Marketing Research, 48, Special Issue, S60-S77
Neil Stewart (2011) "Information integration in risky choice : identification and stability", Frontiers in Psychology, Vol.2, No.301
Vlaev, I., Chater, N., Stewart, N. and Brown, G. D. A. (2011) "Does the brain calculate value?", Trends in Cognitive Sciences, Vol.15, No.11, 546-554
Vlaev, I., Kusev, P., Stewart, N., Aldrovandi, S. and Chater, N. (2010) "Domain effects and financial risk attitudes", Risk Analysis, Vol.30, No.9, 1374-1386
Matthews, W. J. and Stewart, N. (2009) "Psychophysics and the judgment of price: judging complex objects on a non-physical dimension elicits sequential effects like those in perceptual tasks", Judgment and Decision Making, Vol.4, No.1, 64-81
Neil Stewart (2009) "Decision by sampling: the role of the decision environment in risky choice ", Quarterly Journal of Experimental Psychology, Vol.62, No.6, 1041-1062
Stewart, N. and Matthews, W. J. (2009) "Relative judgment and knowledge of the category structure", Psychonomic Bulletin & Review, Vol.16, No.3, 594-599
Ungemach, C., Chater, N. and Stewart, N. (2009) "Are probabilities overweighted or underweighted when rare outcomes are experienced (rarely)?", Psychological Science, Vol.20, No.4, 473-479
Reimers, S. and Stewart, N. (2009) "Using SMS text messaging for teaching and data collection in the behavioral sciences", Behavior Research Methods, Vol.41, No.3, 675-681
Reimers, S., Maylor, E. A., Stewart, N. and Chater, N. (2009) "Associations between a one-shot delay discounting measure and age, income, education and real-world impulsive behavior ", Personality and Individual Differences, Vol.47, No.8, 973-978
Matthews, W. J. and Stewart, N. (2009) "The effect of interstimulus interval on sequential effects in absolute identification", Quarterly Journal of Experimental Psychology, Vol.62, No.10, 2014-2029
Vlaev, I., Chater, N. and Stewart, N. (2009) "Dimensionality of risk perception : factors affecting consumer understanding and evaluation of financial risk", Journal of Behavioral Finance, 10, 3, 158-181
Neil Stewart (2009) "The cost of anchoring on credit-card minimum repayments", Psychological Science, Vol.20, No.1, 39-41
Zarkadi, T., Wade, K. A. and Stewart, N. (2009) "Creating fair lineups for suspects with distinctive features", Psychological Science, Vol.20, No.12, 1448-1453
Matthews, W. J. and Stewart, N. (2008) "The effect of stimulus range on two-interval frequency discrimination", Journal of the Acoustical Society of America , Vol.123, No.4, EL45-EL51
Wood, A. M., Stewart, N., Linley, A. P., Joseph, S. and Maltby, J. (2008) "A social-cognitive model of trait and state levels of gratitude. ", Emotion, Vol.8, No.2, 281-290
Reimers, S. and Stewart, N. (2008) "Using Adobe Flash Lite on mobile phones for psychological research: reaction time measurement reliability and inter-device variability ", Behavior Research Methods, Vol.40, No.4, 1170-1176
Wood, A. M., Stewart, N., Joseph, S. and Maltby, J. (2008) "Conceptualizing gratitude and appreciation as a unitary personality trait", Personality and Individual Differences, Vol.44, No.3, 621-632
Vlaev, I., Stewart, N. and Chater, N. (2008) "Risk preference discrepancy : a prospect relativity account of the discrepancy between risk preferences in laboratory gambles and real world investments ", Journal of Behavioral Finance, Vol.9, No.3, 132-148
Stewart, N. and Ellis, A. W. (2008) "Order of acquisition in learning perceptual categories: a laboratory analogue of the age-of-acquisition effect? ", Psychonomic Bulletin & Review, Vol.15, No.1, 70-74
Vlaev, I., Chater, N. and Stewart, N. (2008) "Seeing is not enough : manipulating choice options causes focusing and preference change in multiattribute risky decision-making", Journal of Behavioral Decision Making, Vol.21, No.5, 556-574
Stewart, N. and Morin, C. (2007) "Dissimilarity is used as evidence of category membership in multidimensional perceptual categorization: a test of the similarity-dissimilarity generalized context model ", Quarterly Journal of Experimental Psychology, Vol.60, No.10, 1337-1346
Vlaev, I., Chater, N. and Stewart, N. (2007) "Relativistic financial decisions : context effects on retirement saving and investment risk preferences", Judgment and Decision Making, Vol.2, No.5, 292-311
Neil Stewart (2007) "Absolute identification is relative: a reply to Brown, Marley, and Lacouture (2007)", Psychological Review, Vol.114, No.2, 533-588
Reimers, S. and Stewart, N. (2007) "Adobe Flash as a medium for online experimentation: a test of reaction time measurement capabilities", Behavior Research Methods, Vol.39, No.3, 365-370
Vlaev, I., Chater, N. and Stewart, N. (2007) "Financial prospect relativity : context effects in financial decision-making under risk", Journal of Behavioral Decision Making, Vol.20, No.3, 273-304
Stewart, N., Chater, N. and Brown, G. D. A. (2006) "Decision by sampling", Cognitive Psychology, Vol.53, No.1, 1-26
Neil Stewart (2006) "A PC parallel port button box provides millisecond response time accuracy under Linux", Behavior Research Methods, Vol.38, No.1, 170-173
Neil Stewart (2006) "Millisecond accuracy video display using OpenGL under Linux", Behavior Research Methods, Vol.38, No.1, 142-145
Stewart, N. and Brown, G. D. A. (2005) "Similarity and dissimilarity as evidence in perceptual categorization ", Journal of Mathematical Psychology, Vol.49, No.5, 403-409
Brown, G. D. A., McCormack, T., Smith, M. and Stewart, N. (2005) "Identification and bisection of temporal durations and tone frequencies: common models for temporal and nontemporal stimuli", Journal of Experimental Psychology: Human Perception and Performance, Vol.31, No.5, 919-938
Stewart, N., Brown, G. D. A. and Chater, N. (2005) "Absolute identification by relative judgment", Psychological Review, Vol.112, No.4, 881-911
Stewart, N. and Brown, G. D. A. (2004) "Sequence effects in the categorization of tones varying in frequency", Journal of Experimental Psychology: Learning, Memory, and Cognition, Vol.30, No.2, 416-430
Stewart, N., Chater, N., Stott, H. P. and Reimers, S. (2003) "Prospect relativity: how choice options influence decision under risk.", Journal of Experimental Psychology: General, Vol.132, No.1, 23-46
Stewart, N. and Chater, N. (2002) "The effect of category variability in perceptual categorization", Journal of Experimental Psychology: Learning, Memory, and Cognition, Vol.28, No.5, 893-907
Stewart, N., Brown, G. D. A. and Chater, N. (2002) "Sequence effects in categorization of simple perceptual stimuli", Journal of Experimental Psychology: Learning, Memory, and Cognition, 28, 1, 3-11
Chater, N., Vitányi, P. M. B. and Stewart, N. (2001) "Universal generalization and universal inter-item confusability", Behavioral and Brain Sciences, Vol.24, No.4, 659-660
Wills, A., Reimers, S., Stewart, N., Suret, M. and McLaren, I. (2000) "Tests of the ratio rule in categorization", Quarterly Journal of Experimental Psychology. Section A: Human Experimental Psychology, Vol.53, No.4, 983-1011
Adams, P., Guttman-Kenney, B., Hayes, L., Hunt, S., Laibson, D. and Stewart, N. () "Do nudges reduce borrowing and consumer confusion in the credit card market?", Economica
Book Items
Oaksford, M., Chater, N. and Stewart, N. (2012) "Reasoning and decision making", Part II: Aspects of Cognition, Chapter 7, Cambridge University Press, Cambridge
Brown, G. D. A., Stewart, N. and Wood, A. M. (2010) "Cognitive science and behavioural economics", 189-193, Linus Publishing, Birmingham, England
Simpson, K. and Stewart, N. (2008) "A decision-by-sampling account of decision under risk", 261-276, Oxford University Press, Oxford
Adelman, J. S. and Stewart, N. (2006) "Absolute identification is surprisingly faster with more closely spaced stimuli", 943-948, Lawrence Erlbaum, Mahwah, N.J.
Datasets
Stewart, N., Ungemach, C., Harris, A. J. L., Bartels, D. M., Newell, B. R., Paolacci, G. and Chandler, J. (2019) "Data for The average laboratory samples a population of 7,300 Amazon Mechanical Turk workers 2012-2017"
Stewart, N., Gächter, S., Noguchi, T. and Mullett, T. L. (2018) "Data for Eye movements in strategic choice"
Stewart, N., Hermens, F. and Matthews, W. J. (2018) "Data for Eye movements in risky choice"
Sanborn, A. N., Tripp, J., Noguchi, T. and Stewart, N. (2017) "Data for Combination Rules in Information Integration"
Stewart, N., Riemers, S. and Harris, A. J. L. (2017) "On the origin of utility, weighting, and discounting functions : How they get their shapes and how to change their shapes"
Stewart, N. and Walasek, L. (2017) "How to make loss aversion disappear and reverse : tests of the decision by sampling origin of loss aversion"
Adelman, J. S., Stewart, N. and Kent, C. (2009) "Information and Time in Absolute Identification"
Neil Stewart (2009) "Why unidimensional identification is so poor : modelling a core cognitive limit"
Reports
Hodgson, J., Wade, K. A., Stewart, N., Hearty, K., Kyneswood, N., Quispe Torreblanca, E. and Mullett, T. L. (2018) "Public confidence and crime reduction : the impact of forensic property marking"
Hunt, S., Stewart, N. and Zaliauskas, R. (2015) "Two plus two makes five? Survey evidence that investors overvalue structured deposits", Number 9