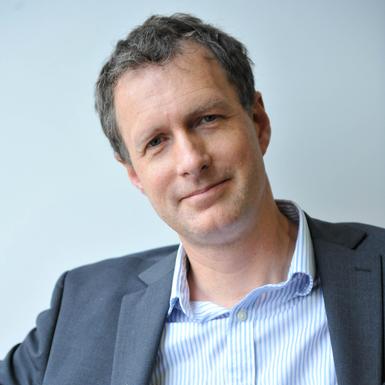 Research Interests
Cognitive and behavioural sciences, especially reasoning, decision making and language. Experimental, computational and mathematical studies of basic mental processes. Applications to public policy and the private sector.
Teaching in 2021-2022
Central Banking and Financial Regulation
IB9N0L: Big Data Analytics
Executive MBA
IB9AP0: Behavioural Sciences for the Manager
External Masters
IB9AN0: Principles of Cognition
Finance
IB9AG0: Judgement and Decision Making
Full Time MBA
IB9QQF: Behavioural Sciences for the Manager
Postgraduate Research Business and Management
IB9HH0: Behavioural Research in Decision Making and Entrepreneurship
Biography
Nick Chater joined WBS in 2010, after holding chairs in psychology at Warwick and UCL. He has over 200 publications, has won four national awards for psychological research, and has served as Associate Editor for the journals Cognitive Science, Psychological Review, and Psychological Science. He was elected a Fellow of the Cognitive Science Society in 2010 and a Fellow of the British Academy in 2012. Nick is co-founder of the research consultancy Decision Technology; and is on the advisory board of the Cabinet Office's Behavioural Insight Team (BIT), popularly know as the 'Nudge Unit'.
Publications
Journal Articles
Melkonyan, T. A., Zeitoun, H. and Chater, N. (2022) "The cognitive foundations of tacit commitments : a virtual bargaining model of dynamic interactions", Journal of Mathematical Psychology
Zhu, J., Newall, P. W. S., Sundh, J., Chater, N. and Sanborn, A. N. (2022) "Clarifying the relationship between coherence and accuracy in probability judgments", Cognition
Zeitoun, H., Melkonyan, T. A. and Chater, N. (2022) "The social contract in miniature : how virtual bargaining supports team production", Academy of Management Review
Nick Chater (2022) "What is the point of behavioural public policy? A contractarian approach", Behavioural Public Policy
Castillo, L., Leon-Villagra, P., Chater, N. and Sanborn, A. N. (2021) "Local sampling with momentum accounts for human random sequence generation", Proceedings of the Annual Meeting of the Cognitive Science Society, 43
Kossuth, L., Powdthavee, N., Harris, D. and Chater, N. (2020) "Does it pay to bet on your favourite to win? Evidence on experienced utility from the 2018 FIFA World Cup experiment", Journal of Economic Behavior & Organization, 171, 35-58
Zhu, J., Sanborn, A. N. and Chater, N. (2020) "The Bayesian sampler : generic Bayesian inference causes incoherence in human probability ", Psychological Review, 127, 5, 719-748
Oaksford, M. and Chater, N. (2020) "New paradigms in the psychology of reasoning", Annual Review of Psychology, 71, 1, 305-330
Chater, N., Zhu, J., Spicer, J., Sundh, J., León-Villagrá, P. and Sanborn, A. N. (2020) "Probabilistic biases meet the Bayesian brain", Current Directions in Psychological Science, 29, 5, 506-512
Chater, N. and Vlaev, I. (2020) "The fragmentation of vision", Leonardo, 1-3
Heyes, C., Chater, N. and Dwyer, D. (2020) "Sinking in : the peripheral Baldwinisation of human cognition", Trends in Cognitive Sciences, 24, 11, 884-899
Chater, N., Zeitoun, H. and Melkonyan, T. A. (2019) "The social character of moral reasoning", Behavioral and Brain Sciences, 42, e149
Chater, N., Misyak, J., Ritchie, O., Watson, D. G., Griffiths, N., Xu, Z. and Mouzakitis, A. (2019) "Sensorimotor communication beyond the body: The case of driving. Comment on "The body talks: sensorimotor communication and its brain and kinematic signatures" by G. Pezzulo et al.", Physics of Life Reviews, 28, 31-33
Ritchie, O. T., Watson, D. G., Griffiths, N., Misyak, J. B., Chater, N., Xu, Z. and Mouzakitis, A. (2019) "How should autonomous vehicles overtake other drivers?", Transportation Research Part F: Psychology and Behaviour, 66, 406-418
Melkonyan, T. A., Zeitoun, H. and Chater, N. (2018) "Collusion in Bertrand versus Cournot competition : a virtual bargaining approach", Management Science, 64, 12, 5599-5609
Reali, F., Chater, N. and Christiansen, M. H. (2018) "Simpler grammar, larger vocabulary : how population size affects language", Proceedings of the Royal Society B: Biological Sciences, 285, 1871, 20172586
Chater, N., Misyak, J. B., Watson, D. G., Griffiths, N. and Mouzakitis, A. (2018) "Negotiating the traffic : can cognitive science help make autonomous vehicles a reality?", Trends in Cognitive Sciences, 22, 2, 93-95
Zhu, J., Sanborn, A. N. and Chater, N. (2018) "Mental sampling in multimodal representations ", Advances in Neural Information Processing Systems (NIPS 2016), 5753-5764
Chater, N. and Oaksford, M. (2018) "The enigma is not entirely dispelled: A review of Mercier and Sperber's The Enigma of Reason ", Mind & Language, 33, 5, 525-532
Chater, N. and Christiansen, M. H. (2018) "Language acquisition as skill learning", Current Opinion in Behavioral Sciences, 21, 205-208
Nick Chater (2018) "Is the Type 1/Type 2 Distinction Important for Behavioral Policy?", Trends in Cognitive Sciences, 22, 5, 369-371
Kunar, M. A., Watson, D. G., Tsetsos, K. and Chater, N. (2017) "The influence of attention on value integration", Attention, Perception, & Psychophysics, 79, 6, 1615-1627
Liu, C., Vlaev, I., Fang, C., Denrell, J. and Chater, N. (2017) "Strategizing with biases : engineering choice contexts for better decisions using the Mindspace approach", California Management Review, 59, 3, 135-161
Vitanyi, P. M. B. and Chater, N. (2017) "Identification of probabilities", Journal of Mathematical Psychology, 76, Part A, 13-24
Sanborn, A. N. and Chater, N. (2017) "The sampling brain", Trends in Cognitive Sciences, 21, 7, 492-493
Kunar, M. A., Watson, D. G., Tsetsos, K. and Chater, N. (2017) "The influence of attention on value integration", Attention, Perception & Psychophysics, 79, 6, 1615-1627
Olivola, C. Y. and Chater, N. (2017) "Numerical magnitude evaluation as a foundation for decision making", Behavioral and Brain Sciences, 40
Chater, N. and Loewenstein, G. (2016) "The under-appreciated drive for sense-making", Journal of Economic Behavior & Organization, 126, Part B, 137-154
Moat, H. S., Olivola, C. Y., Chater, N. and Preis, T. (2016) "Searching choices : quantifying decision-making processes using search engine data", Topics in Cognitive Science, 8, 685-696
Misyak, J. B., Noguchi, T. and Chater, N. (2016) "Instantaneous conventions : the emergence of flexible communicative signals", Psychological Science, 27, 12, 1550-1561
Sanborn, A. N. and Chater, N. (2016) "Bayesian brains without probabilities", Trends in Cognitive Sciences, 20, 12, 883-893
Chater, N. and Schwarzlose, R. F. (2016) "Thinking about Thinking : 28 years on", Trends in Cognitive Sciences, 20, 11, 787
Liu, C., Eubanks, D. L. and Chater, N. (2015) "The weakness of strong ties : sampling bias, social ties, and nepotism in family business succession", The Leadership Quarterly, 26, 3, 419-435
Christiansen, M. H. and Chater, N. (2015) "The language faculty that wasn't : a usage-based account of natural language recursion", Frontiers in Psychology, 6, 1182
Vlaev, I., Seymour, B., Chater, N., Winston, J. S., Yoshida, W., Wright, N., Symmonds, M. and Dolan, R. (2014) "Prices need no preferences : social trends determine decisions in experimental markets for pain relief", Health Psychology , 33, 1, 66-76
Oaksford, M. and Chater, N. (2014) "Probabilistic single function dual process theory and logic programming as approaches to non-monotonicity in human vs. artificial reasoning", Thinking & Reasoning, Volume 20, Number 2, 269-295
Misyak, J. B., Melkonyan, T. A., Zeitoun, H. and Chater, N. (2014) "Unwritten rules : virtual bargaining underpins social interaction, culture, and society", Trends in Cognitive Sciences, Volume 18, Number 10, 512-519
Misyak, J. B. and Chater, N. (2014) "Virtual bargaining : a theory of social decision-making", Philosophical Transactions of the Royal Society: B. Biological Sciences, Volume 369, Number 1655, 20130487
Winston, J. S., Vlaev, I., Seymour, B., Chater, N. and Dolan, R. J. (2014) "Relative valuation of pain in human orbitofrontal cortex", Journal of Neuroscience, Volume 34, Number 44, 14526-14535
Moat, H. S., Preis, T., Olivola, C. Y., Liu, C. and Chater, N. (2014) "Using big data to predict collective behavior in the real world", Behavioral and Brain Sciences, Volume 37, Number 01, 92-93
Johansson, P., Hall, L., Tärning, B., Sikström, S. and Chater, N. (2014) "Choice blindness and preference change : you will like this paper better if you (believe you) chose to read it!", Journal of Behavioral Decision Making, Volume 27, Number 3, 281-289
Nick Chater (2014) "Cognitive science as an interface between rational and mechanistic explanation", Topics in Cognitive Science, 6, 2, 331-337
Baronchelli, A., Chater, N., Christiansen, M. H. and Pastor-Satorras, R. (2013) "Evolution in a changing environment", PLoS ONE, Vol.8, No.1, e52742
Crupi, V., Chater, N. and Tentori, K. (2013) "New axioms for probability and likelihood ratio measures", The British Journal for the Philosophy of Science, Volume 64, Number 1, 189-204
Fulop, S. and Chater, N. (2013) "Why formal learning theory matters for cognitive science", Topics in Cognitive Science, Volume 5, Number 1, 3-12
Hsu, A. S., Chater, N. and Vitányi, P. M. B. (2013) "Language learning from positive evidence, reconsidered : a simplicity-based approach", Topics in Cognitive Science, Volume 5, Number 1, 35-55
Baronchelli, A., Ferrer-i-Cancho, R., Pastor-Satorras, R., Chater, N. and Christiansen, M. H. (2013) "Networks in cognitive science", Trends in Cognitive Sciences, Volume 17, Number 7, 348-360
Oaksford, M. and Chater, N. (2013) "Dynamic inference and everyday conditional reasoning in the new paradigm", Thinking & Reasoning, Volume 19, Number 3-4, 346-379
Chater, N. and Oaksford, M. (2013) "Programs as causal models : speculations on mental programs and mental representation", Cognitive Science, Volume 37, Number 6, 1171-1191
Gardiner, E. and Chater, N. (2013) "Guarding against collective failures", Nursing Management, 20, 2, 11-11
Rezlescu, C., Duchaine, B., Olivola, C. Y. and Chater, N. (2012) "Unfakeable facial configurations affect strategic choices in trust games with or without information about past behavior", PLoS ONE, Vol.7, No.3, e34293
Chater, N. and Vlaev, I. (2012) "Social projection without evidential reasoning", Psychological Inquiry, Vol.23, No.1, 35-38
Baronchelli, A., Chater, N., Pastor-Satorras, R. and Christiansen, M. H. (2012) "The biological origin of linguistic diversity", PLoS One, Vol.7, No.10, e48029
Tsetsos, K., Chater, N. and Usher, M. (2012) "Salience driven value integration explains decision biases and preference reversal", Proceedings of the National Academy of Sciences of the United States of America, Volume 109, Number 24, 9659-64
Kusev, P., Tsaneva-Atanasova, K., Schaik, P. and Chater, N. (2012) "Modeling judgment of sequentially presented categories using weighting and sampling without replacement", Behavior Research Methods, Volume 44, Number 4, 1129-1134
Kusev, P., Ayton, P., Van Schaik, P., Tsaneva-Atanasova, K., Stewart, N. and Chater, N. (2011) "Judgments relative to patterns : how temporal sequence patterns affect judgments and memory", Journal of Experimental Psychology: Human Performance and Perception, Vol.37, No.6, 1874-1886
Hsu, A. S., Chater, N. and Vitányi, P. M. B. (2011) "The probabilistic analysis of language acquisition : theoretical, computational, and experimental analysis", Cognition, Vol.120, No.3, 380-390
Chater, N., Goodman, N., Griffiths, T. L., Kemp, C., Oaksford, M. and Tenenbaum, J. B. (2011) "The imaginary fundamentalists : the unshocking truth about Bayesian cognitive science", Behavioral and Brain Sciences, Vol.34, No.4, 194-196
Vlaev, I., Chater, N., Stewart, N. and Brown, G. D. A. (2011) "Does the brain calculate value?", Trends in Cognitive Sciences, Vol.15, No.11, 546-554
Christiansen, M. H., Reali, F. and Chater, N. (2011) "Biological adaptations for functional features of language in the face of cultural evolution", Human Biology, Volume 83, Number 2, 247-259
Ali, N., Chater, N. and Oaksford, M. (2011) "The mental representation of causal conditional reasoning : mental models or causal models", Cognition, Volume 119, Number 3, 403-418
Janssen, C. P., Brumby, D. P., Dowell, J., Chater, N. and Howes, A. (2011) "Identifying optimum performance trade-offs using a cognitively bounded rational analysis model of discretionary task interleaving", Topics in Cognitive Science, Vol.3, No.1, 123-139
Otto, P. E., Chater, N. and Stott, H. (2011) "The psychological representation of corporate 'personality'", Applied Cognitive Psychology, Vol.25, No.4, 605-614
Vlaev, I., Kusev, P., Stewart, N., Aldrovandi, S. and Chater, N. (2010) "Domain effects and financial risk attitudes", Risk Analysis, Vol.30, No.9, 1374-1386
Vousden, J. I., Ellefson, M. R., Solity, J. and Chater, N. (2010) "Simplifying reading : applying the simplicity principle to reading", Cognitive Science, Vol.35, No.1, 34-78
Chater, N. and Christiansen, M. H. (2010) "Language evolution as cultural evolution : how language is shaped by the brain", Wiley Interdisciplinary Reviews: Cognitive Science, Vol.1, No.5, 623-628
Griffiths, T. L., Chater, N., Kemp, C., Perfors, A. and Tenenbaum, J. B. (2010) "Probabilistic models of cognition: exploring representations and inductive biases", Trends in Cognitive Sciences, Vol.14, No.8, 357-364
Oaksford, M. and Chater, N. (2010) "Causation and conditionals in the cognitive science of human reasoning", The Open Psychology Journal, Vol.3, 105-118
Kurniawan, I. T., Seymour, B., Talmi, D., Yoshida, W., Chater, N. and Dolan, R. J. (2010) "Choosing to make an effort : the role of striatum in signaling physical effort of a chosen action", Journal of Neurophysiology, Vol.104, No.1, 313-321
Hsu, A. S. and Chater, N. (2010) "The logical problem of language acquisition : a probabilistic perspective", Cognitive Science, Vol.34, No.6, 972-1016
Kurniawan, I. T., Seymour, B., Vlaev, I., Trommershauser, J., Dolan, R. J. and Chater, N. (2010) "Pain relativity in motor control", Psychological Science, Vol.21, No.6, 840-847
Chater, N. and Christiansen, M. H. (2010) "Language acquisition meets language evolution", Cognitive Science, Vol.34, No.7, 1131-1157
Bechtel, W., Behrmann, M., Chater, N., Glushko, R. J., Goldstone, R. L. and Smolensky, P. (2010) "The Rumelhart Prize at 10", Cognitive Science, Vol.34, No.5, 713-715
Chater, N., Oaksford, M., Hahn, U. and Heit, E. (2010) "Bayesian models of cognition", Wiley Interdisciplinary Reviews: Cognitive Science, Vol.1, No.6, 811-823
Ungemach, C., Chater, N. and Stewart, N. (2009) "Are probabilities overweighted or underweighted when rare outcomes are experienced (rarely)?", Psychological Science, Vol.20, No.4, 473-479
Reimers, S., Maylor, E. A., Stewart, N. and Chater, N. (2009) "Associations between a one-shot delay discounting measure and age, income, education and real-world impulsive behavior ", Personality and Individual Differences, Vol.47, No.8, 973-978
Vlaev, I., Chater, N. and Stewart, N. (2009) "Dimensionality of risk perception : factors affecting consumer understanding and evaluation of financial risk", Journal of Behavioral Finance, 10, 3, 158-181
Vlaev, I., Chater, N., Lewis, R. and Davies, G. (2009) "Reason-based judgments : using reasons to decouple perceived price-quality correlation", Journal of Economic Psychology, Vol.30, No.5, 721-731
Chater, N., Reali, F. and Christiansen, M. H. (2009) "Restrictions on biological adaptation in language evolution", Proceedings of the National Academy of Sciences of the United States of America, Vol.106, No.4, 1015-1020
Hodgetts, C. J., Hahn, U. and Chater, N. (2009) "Transformation and alignment in similarity", Cognition, Vol.113, No.1, 62-79
Oaksford, M. and Chater, N. (2009) "Précis of Bayesian rationality : the probabilistic approach to human reasoning", Behavioral and Brain Sciences, Vol.32, No.1, 69-84
Otto, P. E., Davies, G. B., Chater, N. and Stott, H. (2009) "From spending to understanding : analyzing customers by their spending behavior", Journal of Retailing and Consumer Services, Vol.16, No.1, 10-18
Raafat, R. M., Chater, N. and Frith, C. (2009) "Herding in humans", Trends in Cognitive Sciences, Vol.13, No.10, 420-428
Vlaev, I., Seymour, B., Dolan, R. and Chater, N. (2009) "The price of pain and the value of suffering", Psychological Science, Vol.20, No.3, 309-317
Nick Chater (2009) "Rational and mechanistic perspectives on reinforcement learning", Cognition, Vol.113, No.3, 350-364
Chater, N. and Oaksford, M. (2009) "Local and global inferential relations : response to Over (2009)", Thinking & Reasoning, Vol.15, No.4, 439-446
Vlaev, I., Stewart, N. and Chater, N. (2008) "Risk preference discrepancy : a prospect relativity account of the discrepancy between risk preferences in laboratory gambles and real world investments ", Journal of Behavioral Finance, Vol.9, No.3, 132-148
Vlaev, I., Chater, N. and Stewart, N. (2008) "Seeing is not enough : manipulating choice options causes focusing and preference change in multiattribute risky decision-making", Journal of Behavioral Decision Making, Vol.21, No.5, 556-574
Chater, N. and Brown, G. D. A. D. A. (2008) "From universal laws of cognition to specific cognitive models", Cognitive Science, Vol.32, No.1, 36-67
Chater, N., Vlaev, I. and Grinberg, M. (2008) "A new consequence of Simpson's paradox : stable cooperation in one-shot prisoner's dilemma from populations of individualistic learners", Journal of Experimental Psychology: General, 137, 3, 403-421
Roberts, M. A. J. and Chater, N. (2008) "Using statistical smoothing to estimate the psycholinguistic acceptability of novel phrases", Behavior Research Methods, Vol.40, No.1, 84-93
Vlaev, I. and Chater, N. (2008) "Debiasing context effects in strategic decisions : playing against a consistent opponent can correct perceptual but not reinforcement biases", Judgment and Decision Making, 3, 6, 463-474
Christiansen, M. H. and Chater, N. (2008) "Language as shaped by the brain", Behavioral and Brain Sciences, Vol.31, No.5, 489-509
Vlaev, I., Chater, N. and Stewart, N. (2007) "Relativistic financial decisions : context effects on retirement saving and investment risk preferences", Judgment and Decision Making, Vol.2, No.5, 292-311
Vlaev, I., Chater, N. and Stewart, N. (2007) "Financial prospect relativity : context effects in financial decision-making under risk", Journal of Behavioral Decision Making, Vol.20, No.3, 273-304
Vlaev, I. and Chater, N. (2007) "Context effects in games : local versus global sequential effects on choice in the prisoner's dilemma game", Judgment and Decision Making, 2, 6, 380-389
Stewart, N., Chater, N. and Brown, G. D. A. (2006) "Decision by sampling", Cognitive Psychology, Vol.53, No.1, 1-26
Neath, I., Brown, G. D. A., McCormack, T., Chater, N. and Freeman, R. (2006) "Distinctiveness models of memory and absolute identification : evidence for local, not global, effects", Quarterly Journal of Experimental Psychology, Vol.59, No.1, 121-135
Stewart, N., Brown, G. D. A. and Chater, N. (2005) "Absolute identification by relative judgment", Psychological Review, Vol.112, No.4, 881-911
Stewart, N., Chater, N., Stott, H. P. and Reimers, S. (2003) "Prospect relativity: how choice options influence decision under risk.", Journal of Experimental Psychology: General, Vol.132, No.1, 23-46
Chater, N. and Vitányi, P. (2003) "Simplicity : a unifying principle in cognitive science?", Trends in Cognitive Sciences, 7, 1, 19-22
Stewart, N. and Chater, N. (2002) "The effect of category variability in perceptual categorization", Journal of Experimental Psychology: Learning, Memory, and Cognition, Vol.28, No.5, 893-907
Stewart, N., Brown, G. D. A. and Chater, N. (2002) "Sequence effects in categorization of simple perceptual stimuli", Journal of Experimental Psychology: Learning, Memory, and Cognition, 28, 1, 3-11
Chater, N., Vitányi, P. M. B. and Stewart, N. (2001) "Universal generalization and universal inter-item confusability", Behavioral and Brain Sciences, Vol.24, No.4, 659-660
Maylor, E. A., Chater, N. and Jones, G. V. V. (2001) "Searching for two things at once: evidence of exclusivity in semantic and autobiographical memory retrieval", Memory & Cognition, Vol.29, No.8, 1185-1195
Maylor, E. A., Chater, N. and Brown, G. D. A. D. A. (2001) "Scale invariance in the retrieval of retrospective and prospective memories", Psychonomic Bulletin and Review, Vol.8, No.1, 162-167
Chater, N. and Oaksford, M. (2000) "The Rational Analysis Of Mind And Behavior", Synthese, 122, 1/2, 93-131
Oaksford, M., Chater, N. and Larkin, J. (2000) "Probabilities and polarity biases in conditional inference", Journal of Experimental Psychology: Learning, Memory, and Cognition, 26, 4, 883-899
Christiansen, M. H. and Chater, N. (1999) "Connectionist natural language processing : The state of the art", Cognitive Science, 23, 4, 417-437
Christiansen, M. H. and Chater, N. (1999) "Toward a connectionist model of recursion in human linguistic performance", Cognitive Science, 23, 2, 157-205
Chater, N. and Oaksford, M. (1999) "Information gain and decision-theoretic approaches to data selection : Response to Klauer (1999)", Psychological Review, 106, 1, 223-227
Chater, N. and Brown, G. D. A. D. A. (1999) "Scale-invariance as a unifying psychological principle", Cognition, Vol.69, No.3, B17-B24
Nick Chater (1999) "Why biological neuroscience cannot replace psychology", Behavioral and Brain Sciences, 22, 5, 834-834
Oaksford, M., Chater, N. and Grainger, B. (1999) "Probabilistic Effects in Data Selection", Thinking & Reasoning, 5, 3, 193-243
Chater, N. and Oaksford, M. (1999) "Ten years of the rational analysis of cognition", Trends in Cognitive Sciences, 3, 2, 57-65
Hahn, U. and Chater, N. (1998) "Understanding similarity : A joint project for psychology, case-based reasoning, and law", Artificial Intelligence Review, 12, 5, 393-427
Redington, M. and Chater, N. (1998) "Connectionist and Statistical Approaches to Language Acquisition : A Distributional Perspective", Language and Cognitive Processes, 13, 2-3, 129-191
Hahn, U. and Chater, N. (1998) "Real-world categories don't allow uniform feature spaces – not just across categories but within categories also", Behavioral and Brain Sciences, 21, 1, 28-28
Nick Chater (1997) "Bootstrapping word boundaries : A bottom-up corpus-based approach to speech segmentation", Cognitive Psychology, 33, 2, 111-153
Nick Chater (1997) "Simplicity and the mind ", The Psychologist (Bulletin), 10, 11, 495-498
Oaksford, M., Chater, N., Grainger, B. and Larkin, J. (1997) "Optimal data selection in the reduced array selection task (RAST).", Journal of Experimental Psychology: Learning, Memory, and Cognition, 23, 2, 441-458
Nick Chater (1997) "What is the type-1/type-2 distinction?", Behavioral and Brain Sciences, 20, 1, 68-69
Chater, N. and Oaksford, M. (1996) "Deontic reasoning, modules and innateness : a second look", Mind & Language, 11, 2, 191-202
Nick Chater (1996) "Reconciling simplicity and likelihood principles in perceptual organization", Psychological Research, 103, 3, 566-581
Bullinaria, J. A. and Chater, N. (1996) "Double dissociation, modularity, and distributed organization", Behavioral and Brain Sciences, 19, 04, 632
Bullinaria, J. A. and Chater, N. (1996) "Double dissociation, modularity, and distributed organization", Behavioral and Brain Sciences, 19, 4, 632
Redington, M. and Chater, N. (1996) "Transfer in artificial grammar learning : a reevaluation", Journal of experimental psychology : general, 125, 2, 123-138
Oaksford, M. and Chater, N. (1995) "Two and three stage models of deontic reasoning ", Thinking And Reasoning, 1, 4, 350-357
Oaksford, M. and Chater, N. (1995) "Theories of reasoning and the computational explanation of everyday inference", Thinking & Reasoning, 1, 2, 121-152
Bullinaria, J. A. and Chater, N. (1995) "Connectionist modelling : Implications for cognitive neuropsychology", Language and Cognitive Processes, 10, 3-4, 227-264
Pickering, M. and Chater, N. (1995) "Why cognitive science is not formalized folk psychology", Minds and Machines, 5, 3, 309-337
Oaksford, M. and Chater, N. (1994) "Another look at eliminative and enumerative behaviour in a conceptual task", European Journal of Cognitive Psychology, 6, 2, 149-169
Oaksford, M. and Chater, N. (1994) "A rational analysis of the selection task as optimal data selection", Psychological Review, 101, 4, 608-631
Chater, N. and Heyes, C. M. (1994) "Animal concepts : content and discontent", Mind & Language, 9, 3, 209-246
Nick Chater (1994) "Modularity, interaction and connectionist neuropsychology", Behavioral and Brain Sciences, 17, 1, 66-67
Chater, N. and Abubakar, M. (1993) "Studying the effects of speaking rate and syllable structure on phonetic perception using recurrent neural networks", Irish Journal of Psychology, 14, 3, 410-425
Nick Chater (1993) "Mental models and non-monotonic reasoning ", Behavioral and Brain Sciences, 16, 340-341
Nick Chater (1993) "Categorization, theories and folk psychology", Behavioral and Brain Sciences, 16, 1, 37
Oaksford, M. and Chater, N. (1993) "Holism and eclecticism in the theory of concepts ", European Journal of Cognitive Psychology, 5, 2, 173-182
Chater, N. and Oaksford, M. (1993) "Logicism, Mental Models and Everyday Reasoning : Reply to Garnham", Mind & Language, 8, 1, 72-89
Christiansen, M. H. and Chater, N. (1992) "Connectionism, learning and meaning", Connection Science, 4, 3-4, 227-252
Oaksford, M. and Chater, N. (1992) "Bounded rationality in taking risks and drawing inferences", Theory & Psychology, 2, 2, 225-230
Oaksford, M. and Chater, N. (1991) "Against logicist cognitive science", Mind & Language, 6, 1, 1-38
Nick Chater (1991) "Network and direct methods of maximising harmony", Behavioral and Brain Sciences, 14, 04, 740-742
Chater, N. and Oaksford, M. (1990) "Autonomy, implementation and cognitive architecture : a reply to Fodor and Pylyshyn", Cognition, Vol.34, No.1, 93-107
Chater, N., Lyon, K. and Myers, T. (1990) "Why are conjunctive categories overextended?", Journal of Experimental Psychology: Learning, Memory, and Cognition, 16, 3, 497-508
Nick Chater (1990) "Connectionism and classical computation", Behavioral and Brain Sciences, 13, 3, 493-494
Journal Items
Sanborn, A. N., Zhu, J., Spicer, J. and Chater, N. (2020) "Sampling as a resource-rational constraint", Behavioral and Brain Sciences, 43, e22
Nick Chater (2020) "Facing up to the uncertainties of Covid-19", Nature Human Behaviour, 4, 5, 439
Isbilen, E. S., Christiansen, M. H. and Chater, N. (2019) "It's about time: Adding processing to neuroemergentism", Journal of Neurolinguistics, 49, 224-227
Oaksford, M. and Chater, N. (2011) "The "is-ought fallacy" fallacy", Behavioral and Brain Sciences, Vol.34, No.5, 262-263
Christiansen, M. H., Chater, N. and Reali, F. (2009) "The biological and cultural foundations of language", Communicative & Integrative Biology , Vol.2, No.3, 221-222
Brown, G. D. A. D. A., Neath, I. and Chater, N. (2008) "Serial and free recall : common effects and common mechanisms? a reply to Murdock (2008)", Psychological Review, Vol.115, No.3, 781-785
Brown, G. D. A., Neath, I. and Chater, N. (2007) "A temporal ratio model of memory", Psychological Review, Vol.114, No.3, 539-576
Olivers, C. N. L., Chater, N. and Watson, D. G. (2004) "Holography does not account for goodness : a critique of van der Helm and Leeuwenberg (1996)", Psychological Review, Vol.111, No.1, 242-260
Christiansen, M. H. and Chater, N. (2001) "The probabilistic approach to human reasoning", Trends in Cognitive Sciences, 5, 8, 349-357
Chater, N. and Oaksford, M. (2001) "Human rationality and the psychology of reasoning : Where do we go from here?", British Journal of Psychology, 92, Part 1, 193-216
Christiansen, M. H. and Chater, N. (2001) "Connectionist psycholinguistics : capturing the empirical data", Trends in Cognitive Sciences, 5, 2, 82-88
Nick Chater (2000) "How smart can simple heuristics be?", Behavioral and Brain Sciences, 23, 5, 745-746
Nick Chater (2000) "Cognitive science - The logic of human learning", Nature, 407, 6804, 572-573
Christiansen, M. H. and Chater, N. (1999) "Connectionist models of human language processing : Progress and prospects", Cognitive Science, 23, 4, 415-437
Nick Chater (1999) "The search for simplicity : A fundamental cognitive principle?", Quarterly Journal of Experimental Psychology. Section A: Human Experimental Psychology, 52, 2, 273-302
Chater, N. and Redington, M. (1999) "Connectionism, theories of learning, and syntax acquisition : where do we stand?", Journal of Child Language, 26, 1, 226-232
Chater, N. and Oaksford, M. (1999) "The probability heuristics model of syllogistic reasoning", Cognitive Psychology, 38, 2, 191-258
Hahn, U. and Chater, N. (1998) "The notion of distal similarity is ill defined", Behavioral and Brain Sciences, 21, 4, 474-475
Chater, N. and Hahn, U. (1998) "What is the dynamical hypothesis?", Behavioral and Brain Sciences, 21, 5, 633-634
Redlington, M., Chater, N. and Finch, S. (1998) "Distributional information : A powerful cue for acquiring syntactic categories", Cognitive Science, 22, 4, 425-469
Hahn, U. and Chater, N. (1998) "Similarity and rules: distinct? exhaustive? empirically distinguishable?", Cognition, 65, 2-3, 197-230
Chater, N. and Pickering, M. (1997) "Two projects for understanding the mind : A response to Morris and Richardson", Minds and Machines, 7, 4, 553-569
Redington, M. and Chater, N. (1997) "Probabilistic and distributional approaches to language acquisition", Trends in Cognitive Sciences, 1, 7, 273-281
Oaksford, M. and Chater, N. (1995) "Information gain explains relevance which explains the selection task ", Cognition, 57, 1, 97-108
Book Items
Zhu, J., Chater, N., León-Villagrá, P., Spicer, J., Sundh, J. and Sanborn, A. N. (2022) "An introduction to psychologically plausible sampling schemes for approximating Bayesian inference", Cambridge University Press,
Sundh, J., Sanborn, A. N., Zhu, J., Spicer, J., León-Villagrá, P. and Chater, N. (2022) "Approximating Bayesian inference through internal sampling", Cambridge University Press,
Sanborn, A. N., Zhu, J. -., Spicer, J., Sundh, J., León-Villagrá, P. and Chater, N. (2021) "Sampling as the human approximation to probabilistic inference", Oxford University Press, Oxford
Chater, N., Misyak, J. B., Melkonyan, T. A. and Zeitoun, H. (2016) "Virtual bargaining : building the foundations for a theory of social interaction", Routledge, Abingdon, UK
Oaksford, M., Chater, N. and Stewart, N. (2012) "Reasoning and decision making", Part II: Aspects of Cognition, Chapter 7, Cambridge University Press, Cambridge
Chater, N. and Christiansen, M. H. (2012) "A solution to the logical problem of language evolution: language as an adaptation to the human brain", Chapter 65, 626-639, Oxford University Press, Oxford
Brown, G. D. A. D. A., Wood, A. M. and Chater, N. (2012) "Sources of variation within the individual", 227-241, MIT Press, Cambridge, Mass.
Pothos, E., Chater, N. and Hines, P. (2011) "The simplicity model of unsupervised categorisation", Chapter 9, 199-219, Oxford University Press, Oxford
Chater, N. and Vlaev, I. (2011) "The instability of value", Chapter 4, Oxford University Press, Oxford
Oaksford, M. and Chater, N. (2010) "Dual systems and dual processes but a single function", 339-352, Psychology Press, Hove, Sussex
Oaksford, M. and Chater, N. (2010) "Cognition and conditionals: an introduction", Chapter 1, 3-36, Oxford University Press, Oxford
Oaksford, M. and Chater, N. (2010) "Open issues in cognitive science of conditionals.", Epilogue, 389-401, Oxford University Press, Oxford
Oaksford, M. and Chater, N. (2010) "Conditional inference and constraint satisfaction: reconciling mental models and the probabilistic approach? ", Chapter 17, 309-333, Oxford University Press, Oxford
Oaksford, M., Chater, N., Schlottman, A. and Shaw, C. (2010) "Causal discounting and conditional reasoning in children", Chapter 7, 117-134, Oxford University Press, Oxford
Chater, N., Oaksford, M., Hahn, U. and Heit, E. (2010) "Inductive logic and empirical psychology", Vol.10, Chapter 15, 549-620, North Holland, Amsterdam ; New York: North-Holland
Heller, K., Sanborn, A. N. and Chater, N. (2009) "Hierarchical learning of dimensional biases in human categorization", Neural Information Processing Systems, La Jolla, C.A.
Kirby, S., Christiansen, M. H. and Chater, N. (2009) "Biological foundations and origin of syntax", Chapter 15, 325-344, M I T Press, Cambridge
Onnis, L., Christiansen, M. H. and Chater, N. (2009) "Connectionist models of language processing", Vol.3, 83-90, Academic Press, Amsterdam ; London
Nick Chater (2009) "Half a century of judgement and decision making research", Vol.1, xxi-xxxix, Sage Publications Ltd., London, UK
Chater, N. and Christiansen, M. H. (2008) "Computational models of psycholinguistics", Chapter 17, 477-504, Cambridge University Press, Cambridge
Chater, N. and Oaksford, M. (2008) "The probabilistic mind : prospects for a Bayesian cognitive science", 1st Edition, Chapter 1, 3-32, Oxford University Press, Oxford
Chater, N. and Oaksford, M. (2008) "The probabilistic mind : where next?", 1st Edition, Chapter 22, 501-514, Oxford University Press, Oxford
Oaksford, M. and Chater, N. (2008) "Probability logic and the Modus Ponens : Modus Tollens asymmetry in conditional inference", Chapter 5, 97-120, Oxford University Press, Oxford
Oaksford, M., Chater, N. and Hahn, U. (2008) "Human reasoning and argumentation: the probabilistic approach", 383-413, Cambridge University Press, Cambridge, UK
Vlaev, I. and Chater, N. (2008) "Relativity of financial preferences : how choice options influence investment decision making", Chapter 1, 7-36, Nova Science Publishers, New York
Brown, G. D. A. D. A. and Chater, N. (2004) "Connectionist models of children's reading", 67-89, Kluwer Academic, Dordrecht ; London
Nick Chater (2004) "Rationality, rational analysis and human reasoning", Psychology Press, Hove ; New York
Brown, G. D. A. D. A. and Chater, N. (2001) "The chronological organization of memory : common psychological foundations for remembering and timing", 77-110, Clarendon Press, Oxford
Book