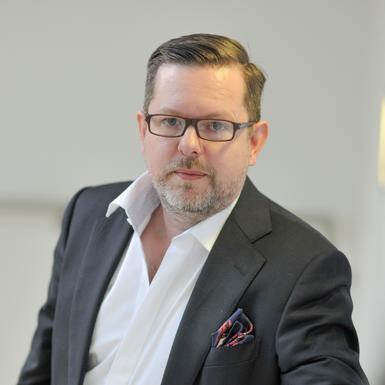 Research Interests
Nick's work connects theories from social psychology, cognitive neuroscience, economics, and philosophy, to advanced measurement and modelling methods, in order to solve important problems in sales management, professional selling, organizational psychology, social science research methodology, philosophy of science, and business ethics. His work can be classed under three main themes, each connected by an underlying desire to challenge accepted wisdom, and deliver counter-intuitive knowledge which drives real change in management, policy, and social science theory and practice.

Nick completed his Ph.D. in sales management, under the supervision of Prof. John Cadogan, in 2003. Since then, his primary area of interest in terms of business research has been the social and individual psychology of sales management and sales force performance. Within this context, Nick focuses on both intra-individual influences (e.g. psychological influences on individual performance), and social interactions, such as those between managers and salespeople (e.g. incentivization, motivation, and personal relationships), and between salespeople and customers.

At the same time, Nick has been a strong advocate of the informed use of neuroscientific methods to examine management research questions. He has been a key thought leader in the development of the Organizational Cognitive Neuroscience approach, of which a key aim is to integrate biological and neuroscientific models and methods with behavioral and social scientific methods, in a holistic multi-level framework and methodology. Since 2007, his writing in this area, and neuromarketing, has broken significant new ground, and is amongst the most highly cited in the area.

Finally, since Nick's first ever publication in 2005, he has maintained a strong interest in measurement, and associated issues in philosophy of science (e.g. metaphysics, scientific realism, causality). Most recently, Nick has been especially interested in unpacking the underlying assumptions of psychological measurement, and especially the implications of philosophy of mind, consciousness, and neuroscientific advances, for social and psychological measurement. Further, Nick has been active in working within the ongoing debate regarding formative indicator models, arguing that there are significant problems inherent to their current theory and use.

Nick would be interested in supervising top-quality doctoral students in many areas of sales management, organizational psychology, behavioral science, philosophy of science, and research methodology. However, any prospective students should be able to demonstrate an extremely strong background (e.g. a high quality degree or outstanding experience) in a highly quantitative field of study (e.g. engineering or computer science), econometrics or behavioral research methods (e.g. economics, finance, or quantitative psychology, sociology, or psychometrics), neuroscience, or if appropriate, philosophy of science or mind.

Teaching in 2020-2021
Distance Learning MBA
IB803P: Marketing
IB803B: Marketing (Outside UK)
Postgraduate Research Business and Management
IB9K30: Developing Management Research
Biography
Professor Nick Lee leads the core Marketing module on the WBS Distance Learning MBA, which is currently the top ranked distance learning MBA in the world (FT Rankings 2018). He also teaches quantitative research methods on the WBS DBA. Nick is also the Business and Management Pathway Lead for the Midlands Graduate School ESRC Doctoral Training Partnership (a collaboration for social science doctoral training between Warwick, and 5 other Midlands universities).

Prior to joining WBS in 2016, Nick was Professor of Sales and Management Science at Loughborough University, and Professor of Marketing and Organizational Research at Aston Business School. He still holds Honorary Chairs at both institutions. Nick's h-index is 29, and his i10 index is 51. His g-index is 70, making his hg-index 45, placing him in the top 3% of Full Professors in Marketing, and top 1% of all worldwide Marketing researchers (see Soutar et al., [2015], Research performance of marketing academics and departments: An international comparison. Australasian Marketing Journal).

Nick was the Editor in Chief of the European Journal of Marketing from 2008-2018, and helped drive a significant growth in the journal's academic reputation and ranking. He is currently the the Associate Editor of the Journal of Personal Selling and Sales Management (JPSSM). He will take over as Editor in Chief of JPSSM in 2020 for a three-year term.

As well as being on the Board of Directors, Nick is also an Honorary Fellow and Director of Research of the Association of Professional Sales, who recognised him with an award for outstanding contribution to the sales profession in 2016. He also holds strategic advisor positions for a number of innovative sales and leadership development companies including Datamind and Elephants don't Forget.

In 2009, Nick was one of the youngest scholars in marketing to be appointed to a Professorship, a year in which he was also featured in The Times as 'one of the 15 scientists whose work will shape the future'. His research has won multiple awards, including the 2014 Darden award for Best Methodology Paper from the Academy of Marketing Science, the 2010 Joseph Lister Award Lecture for Social Science from the British Science Association, the 2005 Emerald Outstanding Special Issue Award, and the 2002 EMAC award for best doctoral work. In 2017 he was awarded Honorary Life Membership of the Academy of Marketing, for outstanding lifetime contributions to marketing research.

Nick is a regular speaker at international conferences on sales and methodological issues. Since his first publication in 2005, Nick has published over 70 articles in scholarly journals, as well co-written 2 books and co-edited the Marketing volume of the Wiley Encyclopaedia of Management (3rd Edition). His work has received almost 5000 citations according to Google Scholar, while also featuring in popular outlets such as The Times, the Financial Times and Forbes, and he has appeared on BBC Radio 4, BBC Radio 5Live, and BBC Breakfast television. He's also a regular commentator in the business and general media on marketing issues, having features in publications around the world, including Advertising Age, The Financial Times, and Business Insider. He received his Ph.D. from Aston University (UK) in 2003.

Nick tweets very irregularly and occasionally entertainingly @nj_lee
linkedin: uk.linkedin.com/in/profnicklee
Researchgate: http://www.researchgate.net/profile/Nick_Lee5
Google Scholar: http://scholar.google.co.uk/citations?user=yfO8j7YAAAAJ

A full list of publications can be seen towards the bottom of this page, but selected key works are organized thematically below.


RESEARCH METHODS AND ANALYSIS BOOKS:

Lee, Nick, and Mike Peters (2015) Business Statistics Using EXCEL and SPSS. Sage: London.

Lee, Nick, with Ian Lings (2008). Doing Business Research. Sage: London.


PHILOSOPHICAL AND METHODOLOGICAL PAPERS:

Bagozzi, Richard P., and Nick Lee (2017). Philosophical Foundations of Neuroscience in Organizational Research. In press at Organizational Research Methods

Lee, Nick, and John Cadogan (2016). Welcome to the Desert of the Real: Reality, Realism, Measurement, and C-OAR-SE. European Journal of Marketing. Vol. 50 (11): 1959-1968.

Lee, Nick, and Laura Chamberlain (2016). Pride and Prejudice, and Causal Indicators. Measurement: Interdisciplinary Research and Perspectives. Vol. 14 (3): 105-109.

Sintonen Sanna, Anssi Tarkiainen, Nick Lee, Olli Kuivalainen, John W. Cadogan, Sanna Sundqvist (2016). Cross-Country Cross-Survey Design In International Marketing Research: The Role Of Input Data In Multiple Imputation. International Marketing Review Vol. 33 (3): 454-482.

Chang, Woojung, George Franke, and Nick Lee (2016). Comparing Reflective and Formative Measures: New Insights from Relevant Simulations. Journal of Business Research. Vol 69 (8): 3177-3185.

Albers, Soenke, Kalyan Raman, and Nick Lee (2015). Trends in Optimization Models of Sales Force Management. Journal of Personal Selling and Sales Management Vol. 35 (4): 275-291.

Lee, Nick, John W. Cadogan, and Laura Chamberlain (2014). Material and Efficient Cause Interpretations of the Formative Model: Resolving Misunderstandings and Clarifying Conceptual Language. Academy of Marketing Science Review. Vol. 4: DOI 10.1007/s13162-013-0058-5

Lee, Nick, and John Cadogan (2013) Problems with Formative and Higher-Order Reflective Variables. Journal of Business Research. Vol 66: 242-247

Cadogan, John, and Nick Lee (2012) Improper Use of Formative Endogenous Variables. Journal of Business Research. Vol 66: 233-241.

Rigdon, Edward E., Kristopher J. Preacher, Nick Lee, Roy D. Howell, George R. Franke, and Denny Borsboom (2011). Avoiding Measurement Dogma: A Response to Rossiter. European Journal of Marketing. Vol 45 (10).

Lee, Nick, and Graham Hooley (2005). The Evolution of 'Classical Mythology' Within Marketing Measure Development. European Journal of Marketing, vol. 39: 365-385.


ORGANIZATIONAL COGNITIVE NEUROSCIENCE AND NEUROMARKETING

Brautigam, Sven, Nick Lee, and Carl Senior (2017). A Role for Endogenous Brain States in Organizational Research: Moving Towards a Dynamic View of Cognitive Processes. In press at Organizational Research Methods

Butler, Michael J. R., Nick Lee, and Carl Senior (2017). Organizational Cognitive Neuroscience Drives Theoretical Progress, or: The Curious Case of the Straw Man Murder. In press in Human Relations.

Lee, Nick, Laura Chamberlain, and Leif Brandes (2017). Welcome to the Jungle! The Neuromarketing Literature Through the Eyes of a Newcomer. Forthcoming at European Journal of Marketing.

Lee, Nick, Leif Brandes, Laura Chamberlain, and Carl Senior (2017). This is Your Brain on Neuromarketing: Reflections on a Decade of Research. In press at Journal of Marketing Management

Brieter, Hans C., Martin Block, Anne J. Blood, Bobby Calder, Laura Chamberlain, Nick Lee, Sherri Livengood, Frank J. Mulhern, Kalyan Raman, Don Schultz, Daniel B. Stern, Vijay Viswanathan and Fengqing (Zoe) Zhang (2014). Redefining Neuromarketing as an Integrated Science of Influence. Frontiers in Human Neuroscience 8:1073. doi:10.3389/fnhum.2014.01073

Lee, Nick, Carl Senior, and Michael J. R. Butler (2012) The Domain of Organizational Cognitive Neuroscience: Theoretical and Empirical Challenges. Journal of Management. Vol. 38 (4): 921-931.

Lee, Nick, Carl Senior, and Michael J. R. Butler (2012). Leadership Research and Cognitive Neuroscience: The State of This Union. Leadership Quarterly. Vol. 23 (2): 213-218.

Senior, Carl, Nick Lee and Michael Butler (2011) Organizational Cognitive Neuroscience. Organization Science. Vol 22 (3) 804-815


SALES, MARKETING, AND ORGANIZATIONAL PSYCHOLOGY TOPICS

Milena Micevski, Selma Kadic-Maglajilic, Sourindra Banerjee, John Cadogan, and Nick Lee (2017). Is it Better to be Both Nice and Nasty? Investigating the Co-Occurrence of Sales Manager Aggressiveness and Caring. In press at Journal of Business Research

Kadic-Maglajilic, Selma, Milena Micevski, Nick Lee, Nathaniel Boso, and Irena Vida (2017). Three Levels of Ethical Influences on Selling Behavior and Performance: Synergies and Tensions. In press at Journal of Business Ethics

Lings, Ian, Geoffrey Durden, Nick Lee, and John Cadogan (2014). Socio-Emotional and Operational Demands on Front-Line Service Employees: Implications for Burnout Journal of Business Research. Vol 67 (10): 2132-2138.

Marshall, Greg W., William C. Moncrief, John M. Rudd, and Nick Lee (2012) Revolution in Sales: The Impact of Social Media and Related Technology on the Selling Environment. Journal of Personal Selling and Sales Management. Vol. 32 (4).

Flaherty, Karen, Son K. Lam, Nick Lee, Jay P. Mulki, and Andrea L. Dixon (2012). Social Network Theory and the Sales Manager Role: Engineering the Right Relationship Flows. Journal of Personal Selling and Sales Management. Vol 32 (1): 29-40.

Guilliame, Yves, Felix Brodbeck and Nick Lee (2011) Diversity as a Multilevel Construct: Interaction Effects of Individual Dissimilarity, Group Diversity, and Societal Status in Ethnic Origin on Individual Learning Performance in Work Groups. Journal of Cross-Cultural Psychology vol 42 (7): 1198-1218

Cadogan, John W., Nick Lee, Anssi Tarkiainen and Sanna Sundqvist (2009). Sales Manager and Sales Team Determinants of Salesperson Ethical Behavior. European Journal of Marketing, vol 43 (2/3).

Lee, Nick, and John W. Cadogan (2009) Sales Force Social Exchange in Problem Resolution Situations. Industrial Marketing Management. Vol 38: 355-372

Wieseke, Jan, Christian Homburg and Nick Lee (2008). Understanding the Adoption of New Brands Through Salespeople: a Multilevel Framework. Journal of the Academy of Marketing Science, vol 36(2).


PAPERS ABOUT BUSINESS AND MARKETING ACADEMIA

Lee, Nick, and Stephen Brown (2013) Occupy Academia! A Dialectic Dialogue. Social Business. Vol 3. (3): 225-242.

Lee, Nick (2011) Reflections on Assessing Academic Quality in Marketing, and the UK REF. European Journal of Marketing, vol 45 (4): 477-483

Lee, Nick (2010) Are Quality Standards a Restriction on Academic Freedom? In Fuat Firat, A. (Ed) 'Commentaries on the State of Journals in Marketing', Marketing Theory, vol 10(4), 446-447.

Lee, Nick and Gordon Greenley (2010) The Theory-Practice Divide: Thoughts of the Editors and Senior Advisory Board. European Journal of Marketing, vol 44(1/2).













Publications
Journal Articles
Kadic-Maglajlic, S., Micevski, M., Lee, N., Boso, N. and Vida, I. (2019) "Three levels of ethical influences on selling behavior and performance : synergies and tensions", Journal of Business Ethics, 156, 2, 377-397
Brautigam, S., Lee, N. and Senior, C. (2019) "A role for endogenous brain states in organizational research : moving towards a dynamic view of cognitive processes", Organizational Research Methods, 22, 1, 332-353
Bagozzi, R. P. and Lee, N. (2019) "Philosophical foundations of neuroscience in organizational research : functional and nonfunctional approaches", Organizational Research Methods, 22, 1, 299-331
Lee, N., Chamberlain, L. and Brandes, L. (2018) "'Welcome to the Jungle! The neuromarketing literature through the eyes of a newcomer", European Journal of Marketing, 52, 1-2, 4-38
Khusainova, R., de Jong, A., Lee, N., Marshall, G. W. and Rudd, J. M. (2018) "(Re) defining salesperson motivation : current status, main challenges, and research directions", Journal of Personal Selling & Sales Management, 38, 1, 2-29
Flaherty, K. E., Lassk, F., Lee, N., Marshall, G. W., Moncrief, W. C., Mulki, J. P. and Pullins, E. B. (2018) "Sales scholarship : honoring the past and defining the future (Key takeaways from the 2018 American Marketing Association Faculty Consortium : New Horizons in Selling and Sales Management)", Journal of Personal Selling & Sales Management, 38, 4, 413-421
Butler, M. J. R., Lee, N. and Senior, C. (2017) "Critical essay : Organizational cognitive neuroscience drives theoretical progress, or : the curious case of the straw man murder", Human Relations, 70, 10, 1171-1190
Micevski, M., Kadic-Maglajlic, S., Banerjee, S., Cadogan, J. and Lee, N. (2017) "Is it better to be both nice and nasty? Investigating the co-occurrence of sales manager aggressiveness and caring", Journal of Business Research, 80, 266-276
Lee, N., Brandes, L., Chamberlain, L. and Senior, C. (2017) "This is your brain on neuromarketing : reflections on a decade of research", Journal of Marketing Management, 33, 11-12, 878-892
Kadic-Maglajlic, S., Micevski, M., Arslanagic-Kalajdzic, M. and Lee, N. (2017) "Customer and selling orientations of retail salespeople and the sales manager's ability-to-perceive-emotions : a multi-level approach", Journal of Business Research, 80, 53-62
Lee, N. and Chamberlain, L. (2016) "Pride and prejudice and causal indicators", Measurement : Interdisciplinary Research and Perspectives, 14, 3, 105-109
Lee, N. and Cadogan, J. (2016) "Welcome to the desert of the real : reality, realism, measurement, and C-OAR-SE", European Journal of Marketing, 50, 11, 1959-1968
Cadogan, J. W. and Lee, N. (2016) "Distinguishing valid from invalid causal indicator models", Measurement : Interdisciplinary Research and Perspectives, 14, 4, 162-166
Chang, W., Franke, G. R. and Lee, N. (2016) "Comparing reflective and formative measures : new insights from relevant simulations", Journal of Business Research, 69, 8, 3177-3185
Butler, M. J. R., O'Broin, H. L. R., Lee, N. and Senior, C. (2016) "How organizational cognitive neuroscience can deepen understanding of managerial decision-making : a review of the recent literature and future directions", International Journal of Management Reviews, 18, 4, 542-559
Sintonen, S., Tarkiainen, A., Cadogan, J. W., Kuivalainen, O., Lee, N. and Sundqvist, S. (2016) "Cross-country cross-survey design in international marketing research", International Marketing Review, 33, 3, 454-482
Albers, S., Raman, K. and Lee, N. (2015) "Trends in optimization models of sales force management", Journal of Personal Selling & Sales Management, 35, 4, 275-291
Breiter, H. C., Block, M., Blood, A. J., Calder, B., Chamberlain, L., Lee, N., Livengood, S., Mulhern, F. J., Raman, K., Schultz, D., Stern, D. B., Viswanathan, V. and Zhang, F. (2015) "Redefining neuromarketing as an integrated science of influence", Frontiers in Human Neuroscience, 8, 1-7
Stros, M. and Lee, N. (2015) "Marketing dimensions in the prescription pharmaceutical industry : a systematic literature review", Journal of Strategic Marketing, 23, 4, 318-336
Viswanathan, V., Lee, S., Gilman, J. M., Kim, B. W., Lee, N., Chamberlain, L., Livengood, S. L., Raman, K., Lee, M. J., Kuster, J., Stern, D. B., Calder, B., Mulhern, F. J., Blood, A. J. and Breiter, H. C. (2015) "Age-related striatal BOLD changes without changes in behavioral loss aversion", Frontiers in Human Neuroscience, 9
Gupta, S., Rudd, J. M. and Lee, N. (2014) "Business sustainability through successful integration of marketing and operations", Industrial Marketing Management, 43, 1, 3-5
Lings, I., Durden, G., Lee, N. and Cadogan, J. W. (2014) "Socio-emotional and operational demands on service employees", Journal of Business Research, 67, 10, 2132-2138
Moncrief, W. C., Marshall, G. W., Lee, N. and Cron, W. L. (2014) "Creating research collaboration among the global community of sales scholars : key takeaways from the 2013 AMA faculty consortium", Journal of Personal Selling & Sales Management, 34, 3, 232-239
Lee, N., Cadogan, J. W. and Chamberlain, L. (2014) "Material and efficient cause interpretations of the formative model : resolving misunderstandings and clarifying conceptual language", AMS Review, 4, 1-2, 32-43
Senior, C. and Lee, N. (2014) "The state of the art in organizational cognitive neuroscience : the therapeutic gap and possible implications for clinical practice", Journal of Personal Selling & Sales Management
Lee, N. and Brown, S. (2013) "Occupy academia! A dialectic dialogue", Social Business, 3, 3, 225-242
Orriols-Puig, A., Martínez-López, F. J., Casillas, J. and Lee, N. (2013) "Unsupervised KDD to creatively support managers' decision making with fuzzy association rules : a distribution channel application", Industrial Marketing Management, 42, 4, 532-543
Bascoul, G., Schmitt, J., Rasolofoarison, D., Chamberlain, L. and Lee, N. (2013) "Using an experiential business game to stimulate sustainable thinking in marketing education", Journal of Marketing Education, 35, 2, 168-180
Javor, A., Koller, M., Lee, N., Chamberlain, L. and Ransmayr, G. (2013) "Neuromarketing and consumer neuroscience : contributions to neurology", BMC Neurology, 13, 1
Cadogan, J. W., Lee, N. and Chamberlain, L. (2013) "Formative variables are unreal variables : why the formative MIMIC model is invalid", AMS Review, 3, 1, 38-49
Lee, N., Cadogan, J. W. and Chamberlain, L. (2013) "The MIMIC model and formative variables : problems and solutions", AMS Review, 3, 1, 3-17
Lee, N. and Cadogan, J. W. (2013) "Problems with formative and higher-order reflective variables", Journal of Business Research, 66, 2, 242-247
Orriols-Puig, A., Martínez-López, F. J., Casillas, J. and Lee, N. (2013) "A soft-computing-based method for the automatic discovery of fuzzy rules in databases : uses for academic research and management support in marketing", Journal of Business Research, 66, 9, 1332-1337
Cadogan, J. W. and Lee, N. (2013) "Improper use of endogenous formative variables", Journal of Business Research, 66, 2, 233-241
Lee, N., Rudd, J. M., Moncrief, W. C. and Marshall, G. W. (2012) "Revolution in sales : the impact of social media and related technology on the selling environment", Journal of Personal Selling and Sales Management, 32, 3, 349-363
Flaherty, K., Lam, S. K., Lee, N., Mulki, J. P. and Dixon, A. L. (2012) "Social network theory and the sales manager role : engineering the right relationship flows", Journal of Personal Selling and Sales Management, 32, 1, 29-40
Lee, N., Senior, C. and Butler, M. (2012) "Leadership research and cognitive neuroscience : the state of this union", The Leadership Quarterly, 23, 2, 213-218
Rigdon, E. E., Preacher, K. J., Lee, N., Howell, R. D., Franke, G. R. and Borsboom, D. (2011) "Avoiding measurement dogma : a response to Rossiter", European Journal of Marketing, 45, 11/12, 1589-1600
Lee, N. and Baldauf, A. (2011) "International selling and sales management : sales force research beyond geographic boundaries", Journal of Personal Selling and Sales Management, 31, 3, 211-218
Weilbaker, D. C., Rogers, B., Peterson, R. M., Oksanen-Ylikoski, E., Loe, T. W., Kwiatek, P., Humenberger, A., Guenzi, P., Brassier, P., Avlonitis, G. J., Pullins, E. B., Lee, N. and Panagopoulos, N. G. (2011) "Internationalizing sales research : current status, opportunities, and challenges", Journal of Personal Selling and Sales Management, 31, 3, 219-242
Brodbeck, F. C., Guillaume, Y. R. F. and Lee, N. (2011) "Ethnic diversity as a multilevel construct : the combined effects of dissimilarity, group diversity, and societal status on learning performance in work groups", Journal of Cross-Cultural Psychology, 42, 7, 1198-1218
Senior, C., Lee, N. and Butler, M. (2011) "Organizational Cognitive Neuroscience", Organization Science, 22, 3, 804-815
Lee, N., Gilliland, D. I., Bello, D. C. and Osmonbekov, T. (2011) "When electronic management tools work – and don't work – in social-based distribution channels : a study of IT manufacturers and resellers", Journal of Business Research, 64, 10, 1017-1024
Lee, N., Butler, M. J. R. and Senior, C. (2010) "The brain in business : neuromarketing and organisational cognitive neuroscience", der markt, 49, 3-4, 129-131
Lee, N., Beatson, A. and Lin, Y. J. (2010) "Stereotypes of Taiwanese salespeople at the service interface", International Journal of Services Technology and Management, 14, 2/3
Kleijnen, M., Lee, N. and Wetzels, M. (2009) "An exploration of consumer resistance to innovation and its antecedents", Journal of Economic Psychology, 30, 3, 344-357
Lee, N., Beatson, A., Garrett, T. C., Lings, I. and Zhang, X. (2009) "A study of the attitudes towards unethical selling amongst Chinese salespeople", Journal of Business Ethics, 88, S3, 497-515
Jung, H. S., Shin, J. K., Park, M. S., Jung, H., Hooley, G., Lee, N., Kwak, H. and Kim, S. H. (2009) "The factors affecting attitudes toward HSDPA service and intention to use : a cross-cultural comparison between Asia and Europe", Journal of Global Academy of Marketing Science, 19, 4, 11-23
Lee, N., Senior, C., Butler, M. and Fuchs, R. (2009) "The feasibility of neuroimaging methods in marketing research", Nature Precedings
Geiger, S., Cadogan, J. W., Lee, N., Tarkiainen, A. and Sundqvist, S. (2009) "Sales manager and sales team determinants of salesperson ethical behaviour", European Journal of Marketing, 43, 7/8, 907-937
Lee, N. and Cadogan, J. W. (2009) "Sales force social exchange in problem resolution situations", Industrial Marketing Management, 38, 3, 355-372
Kyung Hoon, K., Ko, E., Hooley, G., Lee, N., Lee, D., Seob Jung, H., Joo Jeon, B. and Moon, H. (2008) "Brand equity and purchase intention in fashion products : a cross-cultural study in Asia and Europe", Journal of Global Academy of Marketing Science, 18, 4, 247-278
Senior, C., Lee, N. and Butler, M. (2008) "The brain in business : the case for organisational cognitive neuroscience?", Nature Precedings
Senior, C., Butler, M. and Lee, N. (2008) "Fear and loathing in the work place", The American Journal of Bioethics, 8, 5, 20-21
Senior, C. and Lee, N. (2008) "A manifesto for neuromarketing science", Journal of Consumer Behaviour, 7, 4-5, 263-271
Van Dick, R., Dawson, J. F., Broderick, A. J., Lee, N. and Wieseke, J. (2008) "Multilevel analysis in marketing research : differentiating analytical outcomes", The Journal of Marketing Theory and Practice, 16, 4, 321-340
Senior, C., Lee, N. and Butler, M. (2008) "The neuroethics of the social world of work", The American Journal of Bioethics, 8, 1, 54-55
Wieseke, J., Homburg, C. and Lee, N. (2008) "Understanding the adoption of new brands through salespeople : a multilevel framework", Journal of the Academy of Marketing Science, 36, 2, 278-291
Lee, N. and Chamberlain, L. (2007) "Neuroimaging and psychophysiological measurement in organizational research : an agenda for research in organizational cognitive neuroscience", Annals of the New York Academy of Sciences, 1118, 1, 18-42
Okazaki, S., Petrovici, D., Marinova, S., Marinov, M. and Lee, N. (2007) "Personal uses and perceived social and economic effects of advertising in Bulgaria and Romania", International Marketing Review, 24, 5, 539-562
Brown, J., Broderick, A. J. and Lee, N. (2007) "Word of mouth communication within online communities : conceptualizing the online social network", Journal of Interactive Marketing, 21, 3, 2-20
Lee, N., Sandfield, A. and Dhaliwal, B. (2007) "An empirical study of salesperson stereotypes amongst UK students and their implications for recruitment", Journal of Marketing Management, 23, 7-8, 723-744
Lee, N. and Broderick, A. J. (2007) "The past, present and future of observational research in marketing", Qualitative Market Research : An International Journal, 10, 2, 121-129
Lee, N., Broderick, A. J. and Chamberlain, L. (2007) "What is 'neuromarketing'? A discussion and agenda for future research", International Journal of Psychophysiology, 63, 2, 199-204
Beatson, A., Lee, N. and Coote, L. V. (2007) "Self-service technology and the service encounter", The Service Industries Journal, 27, 1, 75-89
Pankhania, A., Lee, N. and Hooley, G. (2007) "Within-country ethnic differences and product positioning : a comparison of the perceptions of two British sub-cultures", Journal of Strategic Marketing, 15, 2, 121-138
Nicholls, A. and Lee, N. (2006) "Purchase decision‐making in fair trade and the ethical purchase 'gap' : 'is there a fair trade twix?'", Journal of Strategic Marketing, 14, 4, 369-386
Shu, S., Wong, V. and Lee, N. (2005) "The effects of external linkages on new product innovativeness : an examination of moderating and mediating influences", Journal of Strategic Marketing, 13, 3, 199-218
Newman, A., Lings, I. and Lee, N. (2005) "What's in a handshake? Exploring business-to-business relational exchange", The Marketing Review, 5, 2, 129-144
Lee, N. and Hooley, G. (2005) "The evolution of "classical mythology" within marketing measure development", European Journal of Marketing, 39, 3/4, 365-385
Saunders, J. and Lee, N. (2005) "Whither research in marketing?", European Journal of Marketing, 39, 3/4, 245-260
Journal Items
Book Items
Braeutigam, S., Lee, N. and Senior, C. (2019) "Organizational cognitive neuroscience : a new frontier for magnetoencephalography", 1209-1225, Springer, Cham
Viswanathan, V., Schultz, D., Block, M., Blood, A. J., Breiter, H. C., Calder, B., Chamberlain, L., Lee, N., Livengood, S., Mulhern, F. J., Raman, K., Stern, D. B. and Zhang, F. (2016) "Using fMRI analysis to unpack a portion of prospect theory for advertising/marketing understanding", 453-470, Springer,
Lee, N., Rudd, J. M. and Shepherd, N. (2014) "Strategic marketing and e-business", 309-324, Springer,
Nick Lee (2011) "The changing sales environment : implications for sales and sales management research and practice", Oxford University Press, Oxford ; New York
Lee, N. and Greenley, G. (2010) "Data mining and scientific knowledge", 258, 9-15, Springer-Verlag Berlin Heidelberg,
Nick Lee (2005) "Viewpoint : marketing communications ethics", Prentice Hall/Financial Times, Harlow, England ; New York
Books