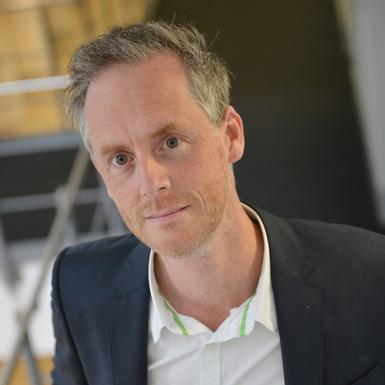 Research Interests
Nick's research considers interaction and communication as people (managers, professionals and front line staff) perform ordinary work tasks. He video records people doing work, recovers the organizational features and problems that are apparent and then addresses how people (do or might) resolve them. The research draws on the allied fields of ethnomethodology and conversation analysis.
Teaching in 2019-2020
Doctorate in Business Administration
WBDB11: Qualitative Research Methods
Postgraduate Research Business and Management
IB9DW0: Introduction to Qualitative Research Methods
Biography
Nick has been at Warwick since 2003.
Publications
Journal Articles
Llewellyn, N. and Whittle, A. J. (2019) "Lies, defeasibility and morality-in-action : the interactional architecture of false claims in sales, telemarketing and debt collection work", Human Relations, 72, 4, 834-858
Clarke, J., Llewellyn, N., Cornelissen, J. and Viney, R. (2019) "Gesture analysis and organizational research : the development and application of a protocol for naturalistic settings", Organizational Research Methods
Hindmarsh, J. and Llewellyn, N. (2018) "Video in sociomaterial investigations : a solution to the problem of relevance for organizational research", Organizational Research Methods, 21, 2, 412-437
Bento da Silva, J., Llewellyn, N. and Anderson-Gough, F. (2017) "Oral-aural accounting and the management of the Jesuit corpus", Accounting, Organizations and Society, 59, 44-57
Nick Llewellyn (2015) "'Money talks' : communicative and symbolic functions of cash money", Sociology, 50, 4, 796-812
Nick Llewellyn (2015) "Microstructures of economic action : talk, interaction and the bottom line", The British Journal of Sociology, 66, 3, 486-511
Nick Llewellyn (2014) "'He probably thought we were students' : age norms and the exercise of visual judgement in service work", Organization Studies, Volume 36, Number 2, 153-173
Llewellyn, N. and Hindmarsh, J. (2013) "The order problem : inference and interaction in interactive service work", Human Relations, 66, 11, 1401-1426
Llewellyn, N. and Butler, C. W. (2011) "Walking out on air", Research on Language and Social Interaction, Vol.44, No.1, 44-64
Nick Llewellyn (2011) "The delicacy of the gift : passing donations and leaving change", Discourse & Society, Vol.22, No.2, 155-174
Nick Llewellyn (2011) "The gift in interaction: a study of 'picking-up the bill' ", British Journal of Sociology, Vol.62, No.4, 718-738
Llewellyn, N. and Spence, L. (2009) "Practice as a members' phenomenon", Organization Studies, Vol.30, No.12, 1419-1439
Llewellyn, N. and Burrow, R. (2008) "Streetwise sales and the social order of city streets", British Journal of Sociology, Vol.59, No.3, 561-583
Nick Llewellyn (2008) "Organization in actual episodes of work : Harvey Sacks and organization studies", Organization Studies, Vol.29, No.5, 763-791
Nick Llewellyn (2008) "Identifying with the audience : a study of community police work", International Journal of Public Administration, Vol.31, No.9, 971-987
Llewellyn, N. and Harrison, A. (2007) "Reply : Politics dressed as plain truth (again) : on rhetorics of 'openness' and 'impartiality' in Christensen et al.", Human Relations, 60, 4, 663-672
Llewellyn, N. and Harrison, A. (2006) "Resisting corporate communications : insights into folk linguistics", Human Relations, 59, 4, 567-596
Nick Llewellyn (2005) "Audience participation in political discourse : a study of public meetings", Sociology - The Journal of the British Sociological Association, 39, 4, 697-716
Nick Llewellyn (2004) "In Search of Modernization : The Negotiation of Social Identity in Organizational Reform", Organization Studies, 25, 6, 947-968
Lewis, P. and Llewellyn, N. (2004) "Special issue : Enterprise and entrepreneurial identity", The International Journal of Entrepreneurship and Innovation, 5, 1, 5-8
Llewellyn, N. and Jones, G. (2003) "Controversies and conceptual development examining public entrepreneurship", Public Management Review, 5, 2, 245-266
Edwards, C., Jones, G., Lawton, A. and Llewellyn, N. (2002) "Public Entrepreneurship : Rhetoric, Reality and Context ", International Journal of Public Administration, 25, 12, 1539-1554
Nick Llewellyn (2001) "The Role of Psychological Contracts within Internal Service Networks", The Service Industries Journal, 21, 1, 211-226
Nick Llewellyn (2001) "The Role of Storytelling and Narrative in a Modernisation Initiative", Local Government Studies, 27, 4, 35-58
Llewellyn, N. and Armistead, C. (2000) "Business process management", International Journal of Service Industry Management, 11, 3, 225-243
Llewellyn, N., Lawton, A., Edwards, C. and Jones, G. (2000) "Entrepreneurship and the public sector", The International Journal of Entrepreneurship and Innovation, 1, 3, 163-171
Book Items