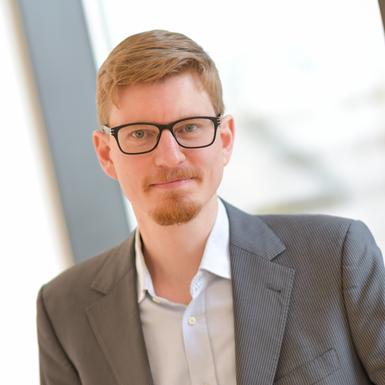 Research Interests
Organizational change; Innovation; Collaboration; Craftsmanship; Autonomy; Respect; Practice Theory
Teaching in 2019-2020
Business with Consulting
IB9FC0: Current Issues in Leadership
Human Resource Management & Employment Relations
IB98RH: Leading and Managing Change
Postgraduate Research Business and Management
IB9GY0: Organization and Strategy
Undergraduate
IB3810: Critical Issues in Management
Biography
Prior to becoming an academic I worked in human resources consulting, investor relations consulting and information services. I obtained my PhD in management studies at the Cambridge Judge Business School and have a Magister degree in International Business Administration from the WU Vienna University of Economics and Business Administration, in addition to an MPhil degree in Innovation, Strategy & Organisation from the Cambridge Judge Business School.

My research focuses on organizational and field level change in health care and the creative industries. Specifically, I have conducted research on change in health care systems management in the National Health Service (NHS), funded by the National Institute for Health Research (NIHR) Collaborations for Leadership in Applied Health Research and Care (CLAHRC) and am currently conducting a global study on vinyl record manufacturing in the digital era.

At WBS, as part of the Process, Practice and Institutions (PPI) Research Programme, I host informal, multi-disciplinary meetings to introduce PhD students, faculty (and anyone who is interested) to ideas from sociologists and philosophers and discuss their applications to social sciences research and management practice. You can find more information here: https://warwick.ac.uk/fac/soc/wbs/research/ppi/

My office hours this term are Tuesdays 1-3pm.
Publications
Journal Articles
Wiedner, R. and Mantere, S. (2019) "Cutting the cord : mutual respect, organizational autonomy, and independence in organizational separation processes", Administrative Science Quarterly, 64, 3, 659-693
Wiedner, R., Barrett, M. and Oborn, E. (2017) "The emergence of change in unexpected places : resourcing across organizational practices in strategic change ", Academy of Management Journal, 60, 3, 823-854
Rene Wiedner (2017) "Conscious uncoupling : the difficulty of establishing and enforcing new organizational boundaries", Academy of Management Proceedings, 2017, 1, 13523
Book Items
Wiedner, R. and Ansari, S. (2020) "Collaborative uncoupling : how to break up and stay together", 64, Bingley, UK, Emerald
Wiedner, R. and Ansari, S. (2017) "Appreciating emergence and serendipity in qualitative research : resisting the urge to follow set plans", Routledge,
Rene Wiedner (2015) "Coda : reflecting on the use of Bourdieu's tools from outside the fields of music and music education", Ashgate, Burlington, VT ; Farnham, Surrey, England