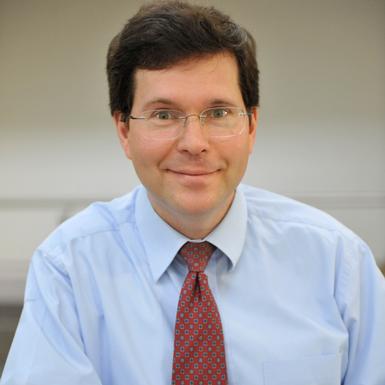 Research Interests
Dr. Dacko's primary research interests emphasise the important roles of time and timing in marketing strategy development and success for services (e.g., time-of-day services marketing and managing customer lateness) and new products (e.g., explaining follower firm entry timing and imitation strategies). Further research interests include ambient marketing strategy, the development and dissemination of marketing knowledge, and skill development in business and marketing education.
Teaching in 2021-2022
Distance Learning MBA
IB803P: Marketing
IB805P: Strategic Marketing
Executive MBA
IB9S40: Strategic Marketing
MSc Business
Undergraduate
IB2B50: Marketing Strategy
IB1480: Principles of Marketing
Biography
Dr. Scott G. Dacko is Associate Professor in Marketing and Strategic Management at Warwick Business School, The University of Warwick. He holds a PhD in Business Administration from the University of Illinois at Urbana-Champaign, and MBA and BME degrees from the University of Minnesota. He has ten years' new product development, management, and marketing experience in large and small companies in the US. He is the author of The Advanced Dictionary of Marketing: Putting Theory to Use published by Oxford University Press (2008). He has published articles in journals including the Journal of Marketing Education, Marketing Intelligence & Planning, Benchmarking: An International Journal, International Journal of Advertising, International Journal of New Product Development and Innovation Management, the Journal of Marketing Management, the Journal of Travel and Tourism Marketing, the International Journal on Media Management, and the European Journal of Innovation Management. His jointly-authored paper in the latter journal was chosen as a Highly Commended Award Winner in the Emerald Literati Network - 2009 Awards for Excellence. He also received the 2013 Outstanding Paper Award from the Emerald Literati Network for his article in the Journal of Services Marketing entitled, "Time-of-Day Services Marketing."
Publications
Journal Articles
Moerhing, M., Keller, B., Schmidt, R. and Dacko, S. G. (2020) "Google popular times : towards a better understanding of tourist customer patronage behavior", Tourism Review, 76, 3, 533-569
Scott Dacko (2017) "Enabling smart retail settings via mobile augmented reality shopping apps ", Technological Forecasting & Social Change, 124, 243-256
Dacko, S. G., Stoneman, P. and Kastrinaki, Z. (2015) "New product introduction : follower firm timing behaviour", Economics of Innovation and New Technology, 24, 829-853
Dacko, S. G. and Spalteholz, C. (2014) "Upgrading the city : enabling intermodal travel behaviour", Technological Forecasting and Social Change, 89, 222-235
Gad Mohsen, M. and Dacko, S. G. (2013) "An extension of the benefit segmentation base for the consumption of organic foods : a time perspective", Journal of Marketing Management, Volume 29, Number 15-16, 1701-1728
McCabe, J., Stern, P. and Dacko, S. G. (2013) "Purposeful empiricism: how stochastic modeling informs industrial marketing research", Industrial Marketing Management, Volume 42, Number 3, 421-432
Scott Dacko (2012) "Time-of-day services marketing", Journal of Services Marketing, Volume 26, Number 5, 375-388
McCabe, J., Stern, P. and Dacko, S. G. (2012) "The power of before and after : how the Dirichlet can analyze the sales impact of a promotional activity", Journal of Advertising Research, 52, 2, 214-224
Dacko, S. G., Liu, B. S., Sudharshan, D. and Furrer, O. (2008) "Dynamic capabilities to match multiple product generations and market rhythm", European Journal of Innovation Management, Vol.11, No.4, 441-471
Book Items
Book