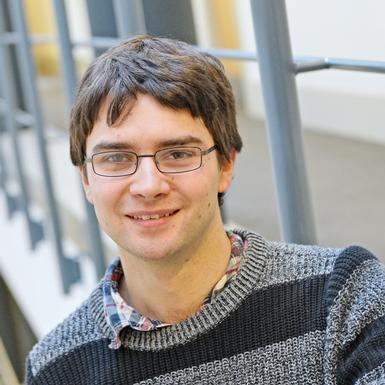 Research Interests
Tim's research focusses on how people make choices, and search information when comparing options. This research employs a wide range of methods. This includes traditional behavioural experiments in the lab, computer simulations of cognitive models, eye tracking, neuroimaging, and big data analysis.
Teaching in 2020-2021
Business Analytics
IB94X0: Business Statistics
Undergraduate
IB3J00: Behavioural Economics
Biography
Tim Mullett is an assistant professor in the behavioural science group at Warwick Business School. He attained his PhD at the University of Nottingham studying Psychology and Cognitive Neuroscience. He then attained a role as research fellow in the ESRC Network for Integrated Behavioural Science based at Warwick. He also held roles at at the University of Cambridge and University of Bath before taking up his current position in WBS.

Tim's research uses a variety of methodologies including eye tracking and neuroimaging to better understand how people make choices and search for information. A major part of his work applies big data analysis to real world datasets to examine how people make choices outside of the lab.

In addition to publishing in leading academic journals, Tim works with a range of policy makers and organisations including several UK police forces, the Financial Conduct Authority, the Office for Students, and the Which? consumer group.



Publications
Journal Articles
Trendl, A., Stewart, N. and Mullett, T. L. (2021) "Alcohol and the link between national football (soccer) tournaments and domestic abuse - evidence from England", Social Science & Medicine, 268, 113457
Mullett, T. L., Brown, G. D. A., Fincher, C. L., Kosinski, M. and Stillwell, D. (2020) "Individual-level analyses of the impact of parasite stress on personality : reduced openness only for older individuals", Personality and Social Psychology Bulletin, 46, 1, 79-93
Trendl, A., Stewart, N. and Mullett, T. L. (2020) "A zero attraction effect in naturalistic choice", Decision
McDonald, R., Mullett, T. L. and Tsuchiya, A. (2020) "Understanding the composite dimensions of the EQ-5D : an experimental approach", Social Science & Medicine, 265, 113323
Mullett, T. L., Brown, G. D. A. D. A. and McDonald, R. (2019) "Cooperation in public goods games predicts behaviour in incentive-matched binary dilemmas : evidence for stable pro-sociality", Economic Inquiry
Alempaki, D., Canic, E., Mullett, T. L., Skylark, W. J., Starmer, C., Stewart, N. and Tufano, F. (2019) "Re-examining how utility and weighting functions get their shapes : a quasi-adversarial collaboration providing a new interpretation", Management Science, 65, 10, 4451-4949
Bhatia, S. and Mullett, T. L. (2018) "Similarity and decision time in preferential choice", Quarterly Journal of Experimental Psychology
Stewart, N., Gächter, S., Noguchi, T. and Mullett, T. L. (2016) "Eye movements in strategic choice", Journal of Behavioral Decision Making, 29, 2-3, 137-156
Mullett, T. L. and Stewart, N. (2016) "Implications of visual attention phenomena for models of preferential choice", Decision, 3, 4, 231-253
Bhatia, S. and Mullett, T. L. (2016) "The dynamics of deferred decision", Cognitive Psychology, 86, 112-151
Marsh, L. E., Mullett, T. L., Ropar, D. and Hamilton, A. F. d. C. (2014) "Responses to irrational actions in action observation and mentalising networks of the human brain", NeuroImage, 103, 81-90
Mullett, T. L. and Tunney, R. J. (2013) "Value representations by rank order in a distributed network of varying context dependency", Brain and Cognition, 82, 1, 76-83
Tunney, R. J., Mullett, T. L., Moross, C. J. and Gardner, A. (2012) "Does the butcher-on-the-bus phenomenon require a dual-process explanation? A signal detection analysis", Frontiers in Psychology, 3, 208
Dataset
Report
Hodgson, J., Wade, K. A., Stewart, N., Hearty, K., Kyneswood, N., Quispe Torreblanca, E. and Mullett, T. L. (2018) "Public confidence and crime reduction : the impact of forensic property marking"