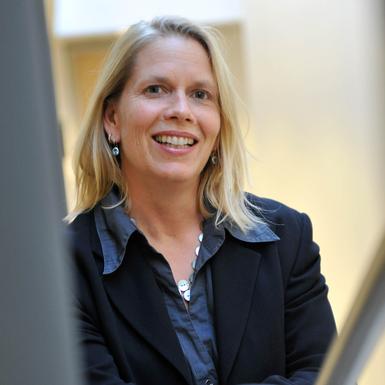 Research Interests
Daily experience of ongoing change and innovation, positive and negative emotional processes at work, justice processes, cultural implicit leadership theories, leadership behaviours in change, toxic and harmful work experiences' implications of budget cuts for public sector employees.
Teaching in 2018-2019
Doctorate in Business Administration
WBDB13: Leading for Change & Organisational Development
Evening Executive MBA (London)
IB700N: Organisational Behaviour
Executive MBA
IB7000: Organisational Behaviour
Executive MBA (London)
IB700L: Organisational Behaviour
Human Resource Management & Employment Relations
IB9EZ0: Leading and Managing People
Management
IB92A0: People and Organisations
Postgraduate Research Business and Management
IB9K30: Developing Management Research
Strategic Leadership
IB9GAL: Creating Strategic Advantage
IB9GBL: Leadership Essentials
IB9FZL: Project
IB9GDL: Strategic Leadership Development
Undergraduate
IB2390: Changing Organisations
IB3H80: Leadership
IB0070: Problem-Solving in Organisations
Applied & Organisational Psychology Research Network, Entrepreneurship & Innovation, Organisation & HRM, Organising Healthcare Research Network
Email: Tina.Kiefer@wbs.ac.uk / Tel: 024 765 22308 / Room: 3.138
Biography
Is an organizational psychologist by background and received her MSc in Psychology and her PhD from the University of Fribourg (Switzerland).
Previously worked at Birkbeck College, University of London, as a Visiting Scholar at the University of British Columbia in Vancouver (Canada) and as lecturer at the University of St. Gallen (Switzerland).
Publications
Journal Articles
Barclay, L. J. and Kiefer, T. (2019) "In the aftermath of unfair events : understanding the differential effects of anxiety and anger", Journal of Management, 45, 5, 1802-1829
Currie, G., Croft, C., Chen, Y., Kiefer, T., Staniszewska, S. and Lilford, R. (2018) "The capacity of health service commissioners to use evidence: a case study", Health Services and Delivery Research, 6, 12
Rofcanin, Y., Kiefer, T. and Strauss, K. (2017) "What seals the I-deal? Exploring the role of employees' behaviours and managers' emotions", Journal of Occupational and Organizational Psychology , 90, 2, 203-224
Kiefer, T., Hartley, J., Conway, N. and Briner, R. B. (2015) "Feeling the squeeze : public employees' experiences of cutback- and innovation-related organizational changes following a national announcement of budget reductions", Journal of Public Administration Research and Theory, 25, 4, 1279-1305
Barclay, L. J. and Kiefer, T. (2014) "Approach or avoid? Exploring overall justice and the differential effects of positive and negative emotions", Journal of Management, Volume 40, Number 7, 1857-1898
Conway, N., Kiefer, T., Hartley, J. and Briner, R. B. (2014) "Doing more with less? Employee reactions to psychological contract breach via target similarity or spillover during public sector organizational change", British Journal of Management, Volume 25, Number 4, 737-754
Conway, N., Kiefer, T., Hartley, J. and Briner, R. B. (2014) "Doing more with less ? Employee reactions to psychological contract breach via target similarity or spillover during public sector organizational change", British Journal of Management, 25, 4, 737-754
Schyns, B., Tymon, A., Kiefer, T. and Kerschreiter, R. (2013) "New ways to leadership development : a picture paints a thousand words", Management Learning, Volume 44, Number 1, 11-24
Kiefer, T. and Barclay, L. J. (2012) "Understanding the mediating role of toxic emotional experiences in the relationship between negative emotions and adverse outcomes", Journal of Occupational and Organizational Psychology , Volume 85, Number 4, 600-625
Schyns, B., Kiefer, T., Kerschreiter, R. and Tymon, A. (2011) "Teaching implicit leadership theories to develop leaders and leadership : how and why it can make a difference", Academy of Management Learning and Education, 10, 3, 397-408
Poppleton, S., Briner, R. B. and Kiefer, T. (2010) "The roles of context and everyday experience in understanding work-non-work relationships : a qualitative diary study of white- and blue-collar workers", Journal of Occupational and Organizational Psychology , Vol.81, No.3, 481-502
Briner, R. B. and Kiefer, T. (2009) "Whither psychological research into emotion at work? Feeling for the future", International Journal of Work Organisation and Emotion, Vol.3, No.2, 161-173
Report