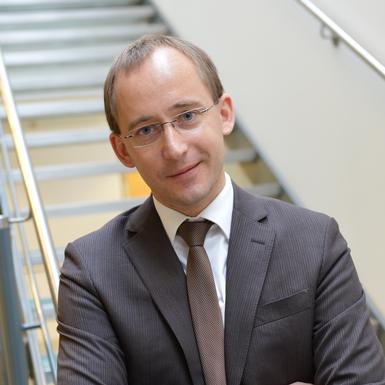 Research Interests
Technology is becoming deeply interwoven into the fabric of society. Preis's current research activities are driven by a deep interest in understanding the complex behaviour of financial systems by exploiting big data resources, with the hope that such understanding could contribute to the development of reliable and stable financial systems.

His expertise covers a wide range of subjects including computational social science, big data analytics, predictive analytics, data mining, complex systems, network science, and management science.




Together with Suzy Moat and Mark Carrigan, he chaired Europe's first Computational Social Science Conference at the University of Warwick.

See also his Google Scholar Profile for a list of citations and statistics.
Teaching in 2017-2018
Executive MBA
IB9AP0: Behavioural Sciences for the Manager
Finance
IB9CS0: Big Data Analytics
MSc Business
IB9CSB: Big Data Analytics
Biography
Tobias Preis is a Professor of Behavioural Science and Finance at Warwick Business School. His recent research has aimed to carry out large scale experiments on complex social and economic systems by exploiting the volumes of data being generated by our interactions with technology.

In 2010, Preis headed a research team which provided evidence that search engine query data and stock market fluctuations are correlated. In 2012, Preis and his colleagues Helen Susannah Moat, H. Eugene Stanley and Steven R. Bishop used Google Trends data to demonstrate that Internet users from countries with a higher per capita GDP are more likely to search for information about the future than information about the past.

Preis received his Ph.D. in Theoretical Physics from the Johannes Gutenberg University of Mainz in 2010 and draws on an interdisciplinary background in physics, economics, and computer science. He has authored more than 40 scientific publications, published a book about the physics of financial markets and acts as a reviewer for more than 40 leading international journals and funding agencies. Preis serves as an Academic Editor of the multidisciplinary journal PLOS ONE.

Preis advises government agencies as well as private companies on potential exploitation of online digital traces. More information can be found on his personal website https://tobiaspreis.com.

Recent media coverage of his research includes:


Publications
Journal Articles
Seresinhe, C. I., Moat, H. S. and Preis, T. (2017) "Quantifying scenic areas using crowdsourced data", Environment and Planning B : Urban Analytics and City Science, 026581351668730
Curme, C., Zhuo, Y. D., Moat, H. S. and Preis, T. (2017) "Quantifying the diversity of news around stock market moves", The Journal of Network Theory in Finance, 3, 1, 1-20
Seresinhe, C. I., Preis, T. and Moat, H. S. (2017) "Using deep learning to quantify the beauty of outdoor places", Royal Society Open Science, 4, 7, 170170
Alanyali, M., Preis, T. and Moat, H. S. (2016) "Tracking protests using geotagged Flickr photographs", PLoS One, 11, 3, 1-8, e0150466
Letchford, A., Preis, T. and Moat, H. S. (2016) "Quantifying the search behaviour of different demographics using Google Correlate", PLoS One, 11, 2, 1-11, e0149025
Moat, H. S., Olivola, C. Y., Chater, N. and Preis, T. (2016) "Searching choices : quantifying decision-making processes using search engine data", Topics in Cognitive Science, 8, 685-696
Seresinhe, C. I., Preis, T. and Moat, H. S. (2016) "Quantifying the link between art and property prices in urban neighbourhoods", Royal Society Open Science, 3, 4, 1-7, 160146
Kristoufek, L., Moat, H. S. and Preis, T. (2016) "Estimating suicide occurrence statistics using Google Trends", EPJ Data Science, 5, 1, 32
Botta, F., Moat, H. S. and Preis, T. (2015) "Quantifying crowd size with mobile phone and Twitter data", Royal Society Open Science , Volume 2, Number 5, 150162-150162
Alis, C. M., Lim, M. T., Moat, H. S., Barchiesi, D., Preis, T. and Bishop, S. R. (2015) "Quantifying regional differences in the length of Twitter messages", PLoS One, Volume 10, Number 4, Article number e0122278
Letchford, A., Moat, H. S. and Preis, T. (2015) "The advantage of short paper titles", Royal Society Open Science , 2, 8, 1-6, 150266
Barchiesi, D., Preis, T., Bishop, S. R. and Moat, H. S. (2015) "Modelling human mobility patterns using photographic data shared online", Royal Society Open Science , 2, 8, 1-8, 150046
Seresinhe, C. I., Preis, T. and Moat, H. S. (2015) "Quantifying the impact of scenic environments on health", Scientific Reports, 5, 16899
Letchford, A., Preis, T. and Moat, H. S. (2015) "The advantage of simple paper abstracts", Journal of Informetrics, 10, 1, 1-8
Barchiesi, D., Moat, H. S., Alis, C. M., Bishop, S. R. and Preis, T. (2015) "Quantifying international travel flows using Flickr", PLoS One, 10, 7, 1-8, e0128470
Botta, F., Moat, H. S., Stanley, H. E. and Preis, T. (2015) "Quantifying stock return distributions in financial markets", PLoS One, 10, 9, 1-10, e0135600
Noguchi, T., Stewart, N., Olivola, C. Y., Moat, H. S. and Preis, T. (2014) "Characterizing the time-perspective of nations with search engine query data", PLoS One, Volume 9, Number 4, Article number e95209
Moat, H. S., Preis, T., Olivola, C. Y., Liu, C. and Chater, N. (2014) "Using big data to predict collective behavior in the real world", Behavioral and Brain Sciences, Volume 37, Number 01, 92-93
Preis, T. and Moat, H. S. (2014) "Adaptive nowcasting of influenza outbreaks using Google searches", Royal Society Open Science , Volume 1, Number 2, Article number 140095
Curme, C., Preis, T., Stanley, H. E. and Moat, H. S. (2014) "Quantifying the semantics of search behavior before stock market moves", Proceedings of the National Academy of Sciences of the United States of America, Volume 111, Number 32, 11600-11605
Alanyali, M., Moat, H. S. and Preis, T. (2013) "Quantifying the relationship between financial news and the stock market", Scientific Reports, Volume 3, Article number 3578
Moat, H. S., Curme, C., Avakian, A., Kenett, D. Y., Stanley, H. E. and Preis, T. (2013) "Quantifying Wikipedia usage patterns before stock market moves", Scientific Reports, 3, 1801
Preis, T., Moat, H. S. and Stanley, H. E. (2013) "Quantifying trading behavior in financial markets using Google Trends", Scientific Reports, 3, 1684
Preis, T., Moat, H. S., Bishop, S. R., Treleaven, P. and Stanley, H. E. (2013) "Quantifying the digital traces of Hurricane Sandy on Flickr", Scientific Reports, Volume 3, Article: 3141
Block, B. J. and Preis, T. (2012) "Computer simulations of the ising model on graphics processing units", The European Physical Journal Special Topics, Volume 210, Number 1, 133-145
Feng, L., Li, B., Podobnik, B., Preis, T. and Stanley, H. E. (2012) "Linking agent-based models and stochastic models of financial markets", Proceedings of the National Academy of Sciences, Vol.109, No.22, 8388-8393
Preis, T., Moat, H. S., Stanley, H. E. and Bishop, S. R. (2012) "Quantifying the advantage of looking forward", Scientific Reports, Vol.2, Article no. 350
Preis, T., Kenett, D. Y., Stanley, H. E., Helbing, D. and Ben-Jacob, E. (2012) "Quantifying the behavior of stock correlations under market stress", Scientific Reports, Vol.2, Article no. 752
Kenett, D. Y., Preis, T., Gur-Gershgoren, G. and Ben-Jacob, E. (2012) "Dependency network and node influence : application to the study of financial markets", International Journal of Bifurcation and Chaos in Applied Sciences and Engineering, Volume 22, Number 07, Article number 1250181
Tobias Preis (2011) "Econophysics — complex correlations and trend switchings in financial time series", The European Physical Journal Special Topics, Volume 194, Number 1, 5-86
Tobias Preis (2011) "GPU-computing in econophysics and statistical physics", The European Physical Journal Special Topics, Volume 194, Number 1, 87-119
Preis, T., Schneider, J. J. and Stanley, H. E. (2011) "Switching processes in financial markets", Proceedings of the National Academy of Sciences of the United States of America, Vol.108, No.19, 7674-7678
Block, B., Virnau, P. and Preis, T. (2010) "Multi-GPU accelerated multi-spin Monte Carlo simulations of the 2D Ising model", Computer Physics Communications, Volume 181, Number 9, 1549-1556
Preis, T., Reith, D. and Stanley, H. E. (2010) "Complex dynamics of our economic life on different scales : insights from search engine query data", Philosophical Transactions of the Royal Society A: Mathematical, Physical and Engineering Sciences, Vol.368, No.1933, 5707-5719
Preis, T. and Stanley, H. E. (2010) "Switching phenomena in a system with no switches", Journal of statistical physics, Volume 138, Number 1-3, 431-446
Preis, T., Virnau, P., Paul, W. and Schneider, J. J. (2009) "Accelerated fluctuation analysis by graphic cards and complex pattern formation in financial markets", New Journal of Physics, Vol.11, No.9, Article no. 093024
Preis, T., Virnau, P., Paul, W. and Schneider, J. J. (2009) "GPU accelerated Monte Carlo simulation of the 2D and 3D Ising model", Journal of Computational Physics, Volume 228, Number 12, 4468-4477
Preis, T., Paul, W. and Schneider, J. J. (2008) "Fluctuation patterns in high-frequency financial asset returns", EPL (Europhysics Letters), Volume 82, Number 6, 1-7, Article number 68005
Book Items
Book