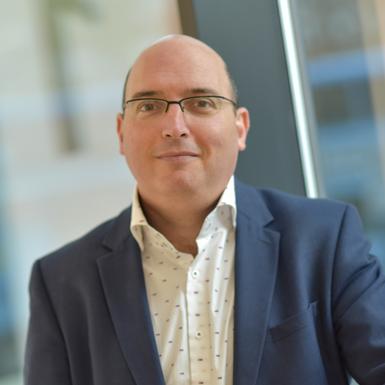 Research Interests
Yuval's research seeks to understand the social and technological processes that underpin valuation. To do so, Yuval examines empirically the development of valuation in different settings, among which are social impact, impairment of assets, securities analysts' practices and algorithmic trading.
Teaching in 2021-2022
Full Time MBA
IB9030: Accounting & Financial Management
MSc Business
IB9AX0: Foundations of Financial and Management Accounting
Biography
Yuval joined WBS in 2016, having previously held positions at the University of Leicester, LSE and the University of Essex. Yuval is a leading contributor to the field of Social Studies of Finance (SSF). Yuval's research approach is inherently inter-disciplinary, combining theoretical and methodological elements form accounting, finance and sociology.


Publications
Journal Articles
Barman, E., Hall, M. and Millo, Y. (2021) "Demonstrating value : how entrepreneurs design new accounting methods to justify innovations", European Accounting Review, 30, 4, 675-704
Janahi, M., Millo, Y. and Voulgaris, G. (2021) "CFO gender and financial reporting transparency in banks", The European Journal of Finance, 27, 3, 199-221
Spence, C., Aleksanyan, M., Millo, Y., Imam, S. and Abhayawansa, S. (2019) "Earning the 'write to speak' : sell-side analysts and their struggle to be heard", Contemporary Accounting Research, 36, 4, 2635-2662
Hall, M. and Millo, Y. (2018) "Choosing an accounting method to explain public policy : social return on investment and UK non-profit sector policy", European Accounting Review, 27, 2, 339-361
Kellard, N., Millo, Y., Simon, J. and Engel, O. (2017) "Close communications : hedge funds, brokers and the emergence of herding", British Journal of Management, 28, 1, 84-101
Castelle, M., Millo, Y., Beunza, D. and Lubin, D. C. (2016) "Where do electronic markets come from? Regulation and the transformation of financial exchanges", Economy and Society, 45, 2, 166-200
Vasilescu, C. and Millo, Y. (2016) "Do industrial and geographic diversifications have different effects on earnings management? Evidence from UK mergers and acquisitions", International Review of Financial Analysis, 46, 33-45
Yekini, L. S., Wisniewski, T. P. and Millo, Y. (2016) "Market reaction to the positiveness of annual report narratives", The British Accounting Review, 48, 4, 415-430
Millo, Y. and Schinckus, C. (2016) "A nuanced perspective on episteme and techne in finance", International Review of Financial Analysis, 46, 124-130
Castelle, M., Millo, Y., Beunza, D. and Lubin, D. C. (2016) "Where do electronic markets come from? : Regulation and the transformation of financial exchanges", Economy and Society, 45, 2, 166-200
Hall, M., Millo, Y. and Barman, E. (2015) "Who and what really counts? Stakeholder prioritization and accounting for social value", Journal of Management Studies, 52, 7, 907-934
Hall, M., Mikes, A. and Millo, Y. (2015) "How do risk managers become influential? A field study of toolmaking in two financial institutions", Management Accounting Research, 26, 3-22
Millo, Y., Mikes, A. and Hall, M. (2013) "How experts gain influence", Harvard Business Review, 91, 7-8, 70-74, 132
Gay, P. d., Millo, Y. and Tuck, P. (2012) "Making government liquid : shifts in governance using financialisation as a political device", Environment and Planning C: Government and Policy, 30, 6, 1083-1099
Horton, J., Millo, Y. and Serafeim, G. (2012) "Resources or power? Implications of social networks on compensation and firm performance", Journal of Business Finance & Accounting, 39, 3-4, 399-426
Millo, Y. and MacKenzie, D. (2009) "The usefulness of inaccurate models : towards an understanding of the emergence of financial risk management", Accounting, Organizations and Society, 34, 5, 638-653
Holzer, B. and Millo, Y. (2006) "From risks to second-order dangers in financial markets : unintended consequences of risk management systems", New Political Economy, 10, 2, 223-245
Millo, Y., Muniesa, F., Panourgias, N. and Scott, S. V. (2005) "Organised detachment : clearinghouse mechanisms in financial markets", Information and Organization, 15, 3, 229-246
MacKenzie, D. and Millo, Y. (2003) "Constructing a market, performing theory : the historical sociology of a financial derivatives exchange 1", American Journal of Sociology, 109, 1, 107-145
Journal Item
Millo, Y., Power, M., Robson, K. and Vollmer, H. (2021) "Editorial : Themed section on accounting and valuation studies", Accounting, Organizations and Society, 91, 101223
Book Item